So, you've taken on the task of starting your very own manufacturing business. You found a pain point, thought of a viable solution for it, and turned that idea into your very own business. You spent months perfecting the idea, getting funding, and developing the business, and when it finally launches, you feel extremely proud of all the hard work you put in.
But then, after a few months of success for your startup, your sales start to plateau and you wonder: What happened?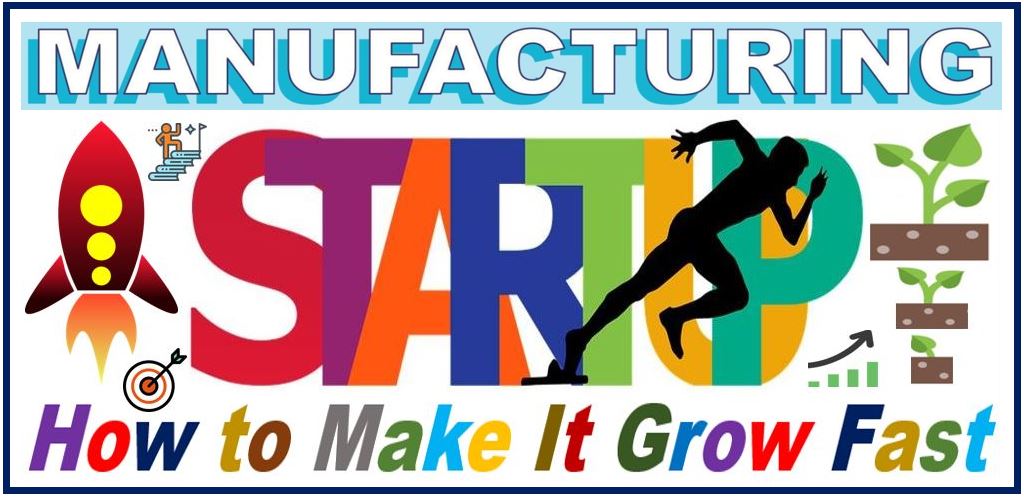 This is natural for any business. There will be periods of immense growth, followed by a plateau or even decline. Although this may be discouraging, it's important to recognize that this is just part of starting your own business. You just need to figure out what needs to be changed to get your business back up there. Here is how to grow your manufacturing startup:
1. Hire the Right People
With a startup, you work very closely with your team. You bounce ideas off one another, and ultimately your employees contribute to the success of your business. Which is why it's so important to hire the right people.
Investing in good employees is one way to grow your manufacturing business. Recruiting and retaining good employees is key, so that they can grow alongside your business. Take the time to vet every person you're considering hiring so that you can be sure they're the right fit for the job.
2. Be Visible
In order for your manufacturing startup to be successful, you need to be visible. And what better way to be visible than with a strong online presence? You can do this with a website and social media.
Having a good website is crucial for a manufacturing business. It helps to establish credibility as a business and further connect with your customers. If you need help creating a website, there are various services that help with web design for manufacturers so that you can build the best site for your brand. Having a good website will help you reach new audiences and grow your brand.
3. Use the Right Tools
The reason your business has hit a plateau might be because you're not using the right software. There are countless tools that are designed specifically to make your life easier as a small business owner. Whether you need help with payroll, product management, or social media, there is a solution out there for you.
Small business software solutions will help to save you time on tedious tasks, like sending emails or creating workflows. The time you save with this can be spent doing more important tasks, like actually growing your business. Using the right tools will simplify your business processes and help you grow your brand.
4. Don't Be Afraid to Pivot
Part of starting your own business is having to veer off course. Your original idea might not work anymore and you may have to make some changes along the way. But that is just part of owning a startup! Pivoting is natural, and sometimes it's even a good thing.
Pivoting might just be what you need to do to grow your business if you've encountered a roadblock. But pivoting can also lead your business to new levels of success you never imagined. Don't be afraid of change.
No manufacturing startup is the same, so different tactics will work for different businesses. It might take some trial and error before you find what works for you as a co2 cylinder manufacturer. Growth and decline is natural for any business, so don't let this period of plateau throw you off course. Just take a step back and see what needs fixing. Success will follow.