In e-commerce, you can't expect sustainability and growth if you're not investing in tools that help you expand your business. The problem is there are tons of services out there. And sometimes, it's hard to figure out where to start and what to focus on. To help you get going, we'll share several tools that you can test and use to grow your business.
The tools are grouped into 5 categories:
Marketing tools;
Analytics tools;
Customer service / promotion / loyalty tools;
Business/product management tools;
Other services.
Marketing Tools
You need good products, great management, and customer service. But the quality of your products or customer service may go unnoticed if you don't have someone who finds customers and figures out how to convince them that your products are exactly what they're looking for.
 Optimizely. To increase conversions and improve the visitor experience, you can use Optimizely that creates, runs, and analyzes A/B test results on your e-commerce site.
With this tool, you can quickly and easily test site text, colors, product placement on sales pages, and even pages as a whole.
Google Adwords. You can use Google Adwords to increase brand recognition and product visibility. It creates campaigns that will bring more customers to the site.
With the help of Google Adwords, you can set up ads that target specific audiences depending on location or keywords. You only pay for actual results.
What makes Google Adwords stand out is that you don't need to create demand, you just need to meet it.
Photoshop. To increase interest in your products and sales, you can use Photoshop and create professional product images to post on your website.
With Photoshop, you can customize and edit photos and graphics for them to be in the same style. This can improve branding and differentiate you from your competitors. Professional photo editing can also help build business credibility and validate your business. Here is a gold background freebie to get you started with Photoshop.
This graphic design software allows you to create custom illustrations, lettering and work on UI design.
With Vectornator, you can also design for print media, edit PDFs on the go and export your files in a variety of formats. Visual communication is an important part of the branding for your E-commerce company and with Vectornator, bringing your creative ideas to life is more than possible.
With the help of Hootsuite, you can schedule updates and interact with existing and potential customers. This will help you build a strong and distinctive brand presence on social media.
With Hootsuite, you can see what people say about your brand or products, create an updated schedule, and access powerful analytics and insights to help increase ROI.
You can use Mailchimp to create and send regular product updates via email. This will help you keep in touch with customers and subscribers.
For example, you can create a mailing that offers special coupons for new customers, or you can use email to inform customers about your new and interesting products. And don't forget about Mailchimp CRM integrations to fully leverage this software.
To connect with new audiences and potential customers, you can use WordPress with managed WordPress hosting which is easy to use. It creates helpful blog posts about products, the industry, or facts about your target audience.
If the tool you're using for store management doesn't have the functionality of a blog, you can try WordPress. It's free, very easy to use, and flexible.
Logo Maker – The Designhill logo maker is a perfect tool to give your brand a face it requires. This AI powered tool enables you to create logos for your brand and personal use within a few clicks.
All you have to do is select logo design styles, colors, and icons, and the tool generates a wide selection of custom logos based on your preferences.
Facebook Ads. Targeted Facebook ads are perfect for reaching new customers and bringing them to your online store.
Facebook Ads are great for e-commerce companies because the cost of the tool is lower than other options.
OptiMonk. You can use OptiMonk to create popups that appear when you identify a user's intent to leave the site. This can help you capture more potential customers before they leave your website.
OptiMonk can also retarget visitors right on the site by tracking their behavior and showing special offers to those who might otherwise never return.
Criteo offers an opportunity to create and run personalized retargeting ad campaigns to create more engaging ads for visitors. With Criteo, you can convert more customers by offering them the best services and products from the catalog.


jjj

Social media. To build a loyal army of brand advocates, you should interact with your audience on social media regularly and qualitatively. Choose those platforms where your target customers spend most of their time. In other words, you don't have to be active on every social network.


jjj

Bookafy. You can  use Bookafy to create calls to action in your marketing channels, whether on your website, social media or direct email. Adding a call to action allows your customers to take immediate action and book an appointment with your sales team.


jjj

PlayPlay Marketing teams use PlayPlay to quickly edit and create professional quality videos. You can make stories, interviews, ads and much more in just a few minutes.


jjj

SMSGlobal's SMS marketing platform enables brands to engage customers via the most intimate and direct channel available. From personalised offers and abandoned cart reminders to complex lead nurturing campaigns. SMS marketing with SMSGlobal is seamless, especially with texting functionality integrated directly within your CRM or eCommerce platform.
Analytics Tools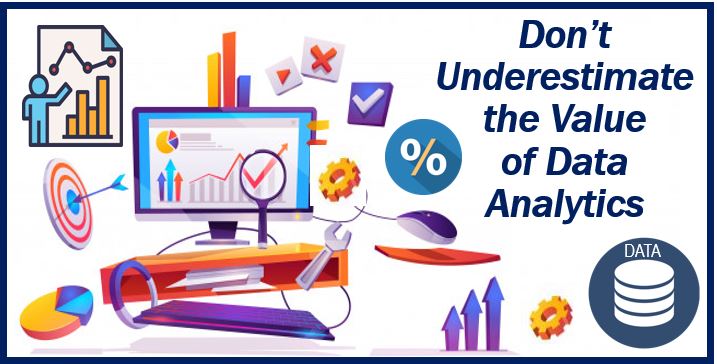 You can't grow an online store if you don't know what works and what doesn't. Analytics is the foundation of growth. Create your hypothesis, test it, evaluate the results. If it works, extend it to the entire website. Here are a few of the best analytics tools for e-commerce.
Google Analytics. To always know how users interact with pages and products, you should install Google Analytics.
With this service, you can track sessions, users, views, conversions, time on page, bounce rate, and more. You can also set up reports to help identify problems and opportunities in real-time.
Moz is another useful tool for e-commerce business development. You can use it to track keyword rankings of your and your competitors' websites, compare them in regular and phone searches, find backlink opportunities, search for new keywords, and scan your site for serious SEO errors.
We've seen e-commerce sites that had over 13,000 pages with a 404 error. That's 13,000 pages losing a lot of money and ruining the user experience. Keeping track of some important SEO promotion issues is too important to ignore in e-commerce.
KISSmetrics is another tool that offers powerful data that you can use to identify opportunities and thus, take your business to the next level.
Kissmetrics helps determine where the best customers come from, who they are, and how to convert more visitors to the site. It allows you to view revenue metrics by traffic source and visitor profiles. The tool also provides sales funnel reports to understand what's stopping people from placing an order.
Datapine is an all-in-one Business Intelligence platform that allows you to connect all your sources of data into one place to perform advanced analysis and extract actionable insights that will empower your business. The tool includes a professional dashboard builder with several features and a user-friendly interface that enable anyone, from technical to non-technical users, to visualize and share the data.
Customer Service / Promotion / Loyalty Tools
There's no business if there are no customers. Plus, many companies will try to steal them from you. So it's very important to find out how to support your customers, get them to work with you, make them happy, and increase their loyalty to you.
Zopim is a great tool to communicate with site visitors in real-time. It will help you eliminate objections and build trust.
With Zopim, you can customize your chat display and set up active chats that engage visitors based on specific triggers. You can also answer questions from interested customers and access powerful metrics and reports. Live chat is crucial to business development, especially in e-commerce.
Leadchat is another tool that can be used to interact with potential customers in real-time. It's more focused on converting and identifying these customers to build a relationship.
With LeadChat, you outsource the chat to a group of conversion experts who have all the answers and who know how to answer all the common objections people might have about your products.
This service is especially helpful if you don't have technical products.
You can use ReferralCandy to set up a customer loyalty program. It's useful to increase customer loyalty and sales. With ReferralCandy, you can send new customers a personalized referral link that they can then share with their friends.
You can use the tool to set up custom discounts, limited-time offers, and view data on your most active customers.
To delight your customers, increase their loyalty, and the popularity of your products, surprise your clients by sending them free promotional products.
You can use a tool like CoedMonkey to create and order T-shirts for your company. You can send these t-shirts as gifts for your most loyal customers, new clients, or those who have left great reviews and recommendations.
To increase store sales and conversions, you should use a tool like Instagration. It incorporates Instagram into your store. It's a great way to encourage your customers to showcase products and do free advertising of you on Instagram.
When it comes to increasing sales in e-commerce, social proof can be incredibly powerful. Instagration is a great way to show potential customers how much others enjoy using your products.
Sweet Tooth. Another great way to increase loyalty and attract more customers is to create loyalty programs for existing customers. Sweet Tooth is a tool for you to give points or rewards for purchases, social media reposts, and recommendations.
The tool currently integrates with Shopify, Bigcommerce, Magento, and custom platforms of different companies.
Thankbot will help you make your customers happy. It sends hand-written, personalized thank-you cards to new customers.
In e-commerce, it's very important to make a positive first impression, build relationships with customers, and offer the best solutions your customers can find. Sending hand-written thank-you cards is a great way to stand out.
Customer feedbacks are a great way to eliminate objections and use happy customers to generate future sales. YotPo is a tool that allows you to integrate customer reviews into your online store. The widgets are fully customizable and very easy to install.
You can use YotPo to send emails after a purchase is made. They are sent to customers automatically after they purchase an item.
Pro tip: You can embed a chatbot in your website to attract more users, convert them into potential users, also, via chatbot you can respond to the customers in real-time and can increase the customer service!
Business/product management tools
Often, managing a business gets in the way of developing it. The bigger the company, the harder it is to run. These tools will help manage your time, finances, people, channels, and even competitive analysis so you can stay ahead of competitors.
Kin is perfect if you want to spend less time on tedious back-office tasks, as it manages all needs of your company's staff.
Kin runs onboarding, employee data and files, time-offs, and appraisals in one easy-to-use cloud system.
inDinero. This tool can help organize tasks and responsibilities in the company.
InDinero offers you access to a team of financiers and accountants who can prepare and maintain financial reporting, adjust and classify transactions, and process tax returns.
Recurring helps your company stakeholders track your recurring software expenses, usage, and efficiency without waiting for accounting reports.
Recurring integrates with the tools you trust like Quickbooks, Xero, G Suite.
Zirtual will help you save time and simplify the process of managing office tasks so you can spend more time on business development.


jjj

This service connects you to a personal assistant who can manage absolutely everything from scheduling meetings and your next trip to running personal errands and your correspondence.


jjj

Sellbrite is an easy-to-use, multi-channel inventory and inventory management platform.
It helps sales companies of all sizes inventory and sell products across multiple sales channels, monitor and synchronize inventory information, and manage and fill orders.
This tool gives you on-demand access to a team of lawyers. You can hire them when you need their service.
Professional lawyers help with official trademark registration and branding in general, intellectual property protection, patents, drafting of correct contracts with clients, employment agreements.
HelloSign is a tool used to obtain a legally binding electronic signature. HelloSign can be integrated with Gmail, Google Drive, Box, Dropbox, Evernote, and OneDrive.
This is the easiest way to get all the signatures you need when you grow as a company.
ShipStation is a tool that imports, manages orders, and ships ordered products. You can use it to streamline, automate, and extend company-wide fulfillment and delivery of your merchandise. ShipStation integrates with many e-commerce shopping carts, platforms, and tools.


jjj

Signifyd can be used to prevent fraud and eliminate chargebacks while growing your business. It allows you to manage fraud manually, or you can outsource this task and let the Signifyd team review and insure orders as well as manage fraud cases.


jjj

Kit will help with your e-commerce marketing needs. It connects you with an online employee who can help you create Facebook and Instagram ads that target your audience, post product updates to your Facebook page, create mailings, and more.


jjj

You can use a tool like Wiser to compete in your industry on price. With its help, you can monitor competitors' prices,  optimize your prices dynamically, and access useful reports and different analytical tools to grow your company.


jjj

Spendesk is an all-in-one spending solution used by growing teams. It enables companies to take control of all spending with company cards, expense reimbursements, invoice management and automated accounting.


jjj

Markup Hero is great tool for capturing ideas and sharing feedback with teams or partners. Snap screenshots or upload files/PDF's/websites, then annotate with arrows, callouts, highlights and more.
Other Services
Along with all the tools we mentioned earlier, there are other interesting services.
BloomReach can help you personalize and optimize the user experience with the site on PCs and mobile devices.
With BloomReach, you can improve SEO promotion and create a better search experience on the site. This tool also helps customize product presentations to visitors in real-time based on customer interests.
PriceWaiter helps increase conversions and automate marketing campaigns. It allows you to create appealing call-to-action buttons to pop up whenever a visitor who hasn't bought anything decides to leave the site.
Plus, PriceWaiter can send automated drop letters containing personalized, time-limited offers to potential customers.
SearchSpring is another powerful personalization tool used to increase sales and grow your e-commerce business. The platform shows the most relevant products you offer to visitors of your product pages.
The tool uses machine learning and AI to understand product data and user behavior. It then shows the customers the most relevant product to them based on their path through the site.
Aimtell attracts visitors to your site with targeted notifications on mobile devices and PCs. This tool sends offers and reminders to website visitors, even if they don't have a browser open.It's quick and easy to install the service. The tool also integrates with WordPress and Shopify.


jjj

DevSkiller is an automated technical screening & talent management platform. The platform enables companies to hire great developers remotely and assess coding skills accurately with realistic work-sample tests.
---
Interesting related article: "What is Digital Marketing?"