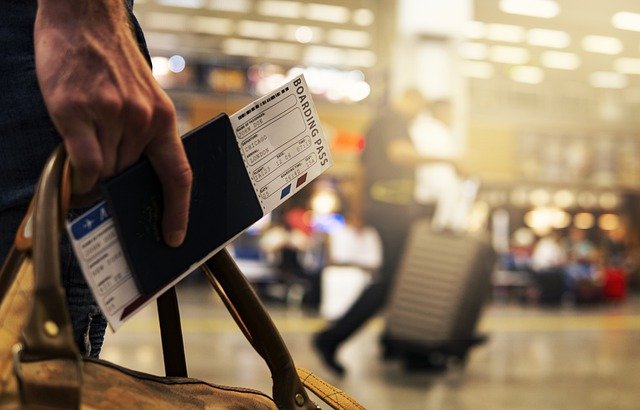 The travel and tourism industry has been witnessing a boom over the last several years. Post-pandemic too, we have seen a sharp increase in both work-related and leisure travel.  The travel and tourism sectors are witnessing a huge spike in demand at present, as people are traveling back with a vengeance after a gap of two years. The summer of 2023 is predicted to be a packed holiday season.
When planning a trip, getting the best experience for themselves and their loved ones is always the primary goal for everyone. In addition, they want to get the best bang for their buck and avoid the risk of the unknown. That's why, most of the time, when planning a vacation, especially with their loved ones, people, seek recommendations from their friends and other family members. However, the norm has been changing over the past few years. Today, the savviest travelers constantly follow online reviews posted by anonymous travelers and consider them independent and unbiased sources of information when planning their trips.
The growth of the tourism industry.
The popularity of travel-related information on various portals and social media platforms such as blogs, Facebook, Twitter, Instagram, etc. have all contributed to the growth of the tourism industry. Like citizen reporters, we have passionate travelers who share their travel experiences online – both, and negative through writing travelogues, and posting photos and videos. From specific sites to individual influencers, travelers have a wide variety of informative sources at their fingertips. The surge in sharing authentic travel experiences online has encouraged many travelers to rely on e-word-of-mouth (eWOM) information when planning their travels. Let's try to examine the why and how of this phenomenon. 
Reading a great travelogue or watching a video evokes an intense desire to travel, converting that destination into one of your preferred choices. This elevated sense of action that is the result of the review that a consumer has read or seen is called an affective stimulus reaction in academic parlance. The affective component of attitude is one that deals with feelings. This is an organically generated form of non-paid advertisement generated by a passionate traveler, which is resulting in a trip to that destination. Instead of a marketer, it is user-generated content that is proving effective. From a marketing perspective, this kind of influence that evokes emotions in the consumers and results in them choosing a travel destination has tremendous benefits for tourism marketers. My latest co-authored research examines the role of online user reviews in influencing travel planners' decisions and promoting travel destinations. 
Choosing a destination can be a complex and highly involved process.
It's akin to a black box that marketers are always trying to decode. Unlike tangible products, travel is an experience, where consumers get satisfaction only once they reach their destination. Furthermore, in the absence of any exposure prior to traveling, there is a relatively high-risk factor.  This study provides destination marketers with new avenues to harness the power of eWOM to influence destination preferences (DP) and travel intentions (TI) as the level of consumer involvement directly impacts travel plans. 
The use of e-word-of-mouth (eWOM) marketing on social media provides tourism marketers with a strategic perspective for developing effective promotional campaigns and engaging with customers to induce present and future travelers. They can apply the outcomes of this research to encourage travelers into becoming influencers and share their stories online so that the destination features among the traveler's preferences. This will help in increasing buyer involvement on relevant sites and social media pages and stimulating their travel plans. Simultaneously, they must also pay attention to the quality, volume, and valence of the information available online to engage consumers. Moreover, by promoting virtual tourism on travel websites, future travelers can be induced to travel to the destinations being marketed. 
(* views expressed are personal. Neha Yadav is an Assistant Professor of Marketing at FLAME University) 
---
Author Bio:
Prof. Neha Yadav – Prof. Neha Yadav is a Fellow of NITIE in Marketing (Social Media and Tourism Decision Making) from the National Institute of Industrial Engineering (NITIE), Mumbai, and has completed MBA in Marketing and Finance from IMS Ghaziabad.