Since cannabis was legalized in Canada in 2018, the market in CBD oil has grown year after year. Hailed as an effective, all-natural treatment for anxiety and chronic pain, the cannabis-derived compound is being used by an ever-growing number of Canadians, many of whom swear by its ability to provide holistic relief from the symptoms of a variety of health conditions.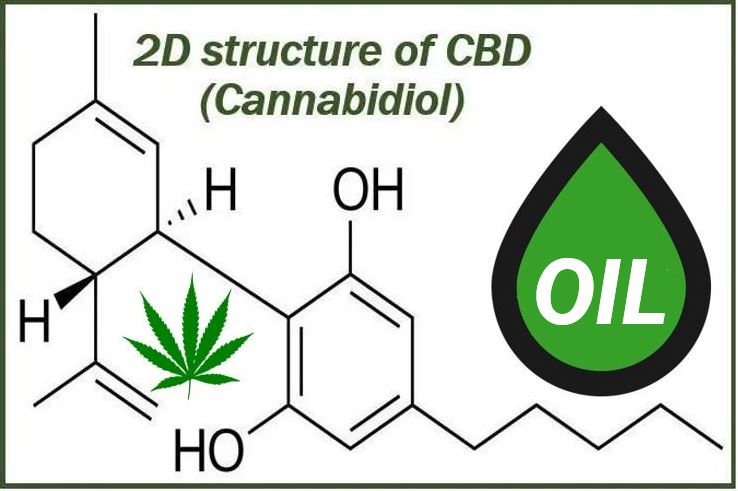 In 2019, the global CBD market was worth an estimated US$7.1 billion, up from US$3.9 billion the year before. CBD market capitalization is projected to reach US$9.3 billion by the end of 2020, and forecasters expect it to grow at a compound annual rate of 22.2% up until 2025 when the global CBD industry is predicted to bring in as much as US$23.6 billion.
In many ways, Canada is leading the way when it comes to medicinal cannabis products like CBD oil. We are currently seeing an explosion in the range of CBD products available over the counter at local pharmacies, health stores and supermarkets. However, perhaps the most common way to buy cannabis products in Canada, because of the best pricing and unrivalled selection available at online cannabis dispensaries and specialist CBD distributors.
Common Uses of CBD Oil in Canada
CBD oil and other CBD products are being used by Canadians for an ever-increasing list of health issues. Through its interaction with a complex cell-signaling system known as the endocannabinoid system (ECS), CBD has been found to have significant analgesic and immune-boosting properties. Here are a few of the more common conditions that Canadians are using CBD to treat.
Pain and Inflammation
The ECS is thought to be responsible for maintaining a healthy balance in the body. The system may have an important role to play in the regulation of bodily functions, among which are pain and inflammation.
Scientific studies have found that CBD oil interacts with the ECS, strengthening it in a way that helps to reduce both pain and inflammation. As a result of this research, CBD has emerged as a possible holistic means of treating the symptoms of autoimmune diseases such as arthritis, Crohn's disease and fibromyalgia, among others.
Anxiety
CBD has gained attention for its potential use in the treatment of anxiety. Anxiety disorders are among the most common mental illnesses. It is estimated 30% of us will suffer from one form of anxiety-related disorder or other during the course of our lives.
Due to some promising findings of research into the possible treatment of anxiety disorders with CBD, many Canadians today are claiming that CBD treatment has led to a marked improvement in their symptoms like insomnia and panic attacks.
Neuroprotective
Research into the potential neuroprotective properties is still in its infancy, but early findings have led to excitement. Inspired by earlier breakthroughs involving CBD as a treatment for two rare forms of childhood epilepsy, scientists are now pointing to the possible role that CBD can play in reducing the symptoms of certain neurological diseases.
Suffers of neuropathic disorders have reported that regular doses of the cannabinoid can reduce sensations of pain and discomfort. More clinical trials are needed, but scientists are also currently examining the possibility that CBD may be beneficial for sufferers of degenerative neurological diseases like dementia, Alzheimer's, Parkinson's and Huntington's.
Skincare
Like most plant-based products, CBD oil possesses powerful antioxidant properties. When you add these to its well-documented anti-inflammatory properties, it comes as no surprise that CBD products are currently taking the Canadian skincare market by storm.
While CBD creams make a great addition to your daily skincare routine, they also may be able to relieve the symptoms of chronic skin conditions like eczema, psoriasis and acne.
Common CBD Products Used by Canadians
As the market in CBD strengthens year on year, the range of products that you can find is becoming ever-more innovative. Whereas CBD was only available as an oil at first, you can now find CBD in almost anything you can think of. Summarizing the selection of innovative CBD oil products in Canada today is no small feat, but here are a few of the most popular with Canadian consumers.
Gummies – For those people with a sweet tooth, you can now get your CBD in the form of CBD-infused gummy candies. The variety of flavors that you can find is endless, making gummies the perfect solution for people who are not keen on the earthy taste of oil.
Tinctures – The difference between oils and tinctures boils down to the base solution. As opposed to oils, tinctures contain CBD that has been diluted in an alcohol base. While tinctures usually contain less CBD than oils, the absorptivity of alcohol means that tinctures have a higher bioavailability.
Isolates – Isolates are the purest form of CBD that you can get. Because the extraction process is stricter than that used to create oil, CBD isolates can be up to 100% pure. CBD isolates come in the form of powder or crystal that can be dabbed, taken orally or added to food and drink.
Creams – CBD creams are skincare products that are infused with CBD. As well as CBD, they often contain a mixture of therapeutic essential oils.
Vapes – For those people who enjoy vaping, there is now a wide variety of CBD-infused vape oils on the market. Vaping is one of the quickest ways of getting CBD into your bloodstream.
Beverages ­– There are now some excellent CBD teas and coffees on the market which make for the ultimate in relaxing hot drinks.
Conclusion
The Canadian CBD oil market continues to expand as more and more potential uses of CBD are being discovered. With CBD continually being linked to a whole host of different health benefits, this upward trend looks set to continue as people become more aware of the drug. All things considered; it is easy to see why many industry experts as predicting that the sky really is the limit for CBD in Canada.
---
Interesting related article: "What is Cannabidiol?"