Have you ever wondered what it would be like to be a civil engineer? Maybe you're wanting to hire one, and want to know the types of services they can provide? While becoming an engineer isn't easy, it can be a hugely satisfying job, and many individuals around the world are studying to get their degrees.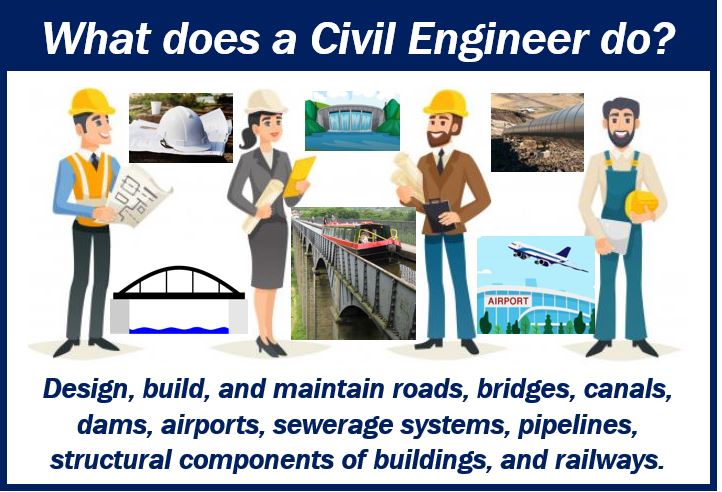 It's a job that the world needs, and without it, we wouldn't have built the cities we have today. In this article, we are going to discuss about a day in the life of a civil engineer. We'll answer some common questions regarding their occupation and how you can become one.
What is a civil engineer?
A civil engineer is an individual who can supervise, plan, and design a construction site or project. They can work as a sole trader, or in a team alongside other likeminded individuals. They can work in both natural and already built environments, and their work can be seen on every street around the world. There are many different areas a civil engineer can work in, and all require a large skill-set to complete the different tasks.
How to become a civil engineer?
The minimum requirement that is needed to work as a civil engineer is bachelor's degree. This is offered at most Universities and is full of valuable lessons to help you in your career. Architectural design, math, engineering, and statistics are all courses that can be offered. Once you've completed this, you can consider expanding your knowledge by completing a master's or doctoral degree, however this isn't necessary.
It's also required that you take part in an internship or some sort of work experience to prepare you for your future career. This could include covering multiple areas and then specializing in the one of your choice. Land development, structural engineering, construction engineering, and transportation engineering are some of the usual options.
After passing your exams, and completing your work experience, you'll be able to start work at an entry-level position, before making your way up the ladder. The more contacts and connections you make, the more you'll be able to build up your portfolio and move on to future opportunities.
What do they do?
As mentioned above, civil engineers focus on supervising, planning, and designing a construction site. Their daily responsibilities can vary, depending on their current role in the team. Generally, they begin by conducting surveys and long-range plans to develop a report. They also take into account any government regulations, permits, and hazards that could impact or halt the construction.
Some individuals also take to analyzing the results of soil testing and materials to ensure they are appropriate to use. They also must think about transportation and how they will construct the building together efficiently and safely. These tasks can be complicated and stressful, but by working together in a team, they help each other solve issues and present their findings. Check out Horrocks Engineers, with offices all over the US, to see the many services they provide.
What skills do they need?
To become an engineer in any field, you need to be able to problem-solve and work within a time frame. You'll need extensive computer science and mathematical skills, and be comfortable communicating with fellow workers. You'll have to have strong teamwork skills, be able to figure things out creatively, and have excellent attention to detail. Other necessary skills include data modeling, analysis, leadership, and programming.
How much money do they make per year?
As of 2018, the median average for a civil engineer was around $86,640. However, this income number can vary, depending on your job and hours worked. The best income that was made hit approximately $112,000, while those on the lower end, made around $67,000. This is still a significant income and is suited to the hard work that is required.
What can you do with a degree in civil engineering?
A civil engineer can move into many different areas, all with their own skill set and requirements. This could include working in design, research, teaching, or construction. They generally choose to specialize in one of the four specific areas.
Construction engineers
Schedule and watch over construction sites to ensure that they are following regulations. They ensure that everybody follows a budget and runs on time. They also maintain the safety of everyone on site.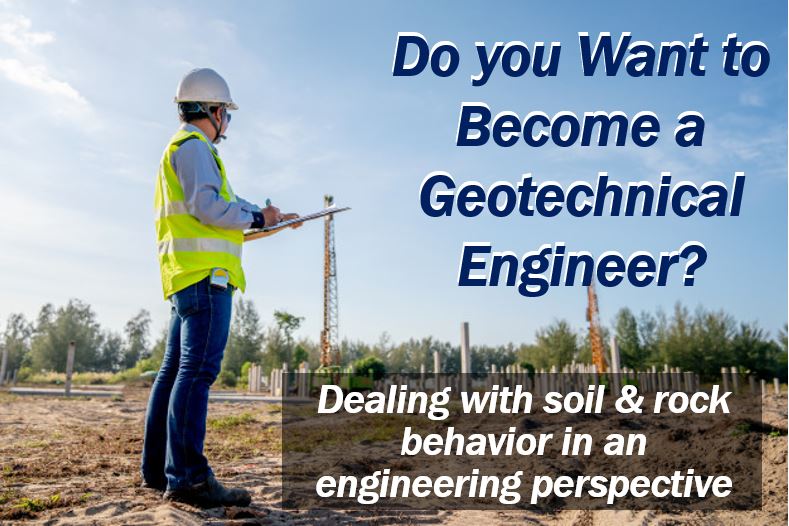 Ensure that the structures are sturdy and stable. They observe how things are interacting with the ground, and if any measures need to be taken. This could include preventing damage to the earth itself and identifying and risks.
Structural engineers
Work to make sure that the building is durable, and won't cause any harm or risk for both workers and inhabitants. They ensure the construction is sturdy, and won't crumble after completion.
Transporation engineers
Focus on all things to do with transport, including roads, railway tracks, airports, and trips. They aim to ensure everything can still run smoothly during the construction time-frame.
Why should you hire a civil engineer?
Civil engineers are professional and trained to deal with all thing's construction. Not only will they save you time and money, but you can rest assured knowing that everything is done by the book.
The last thing you want is a huge free for not getting the correct permit, or damaging another's grounds. Whether it be the construction of a new home, or something more commercial, it is always beneficial to have an engineer on site. In some cases, it may be required to have a civil engineer on-site, so you should always check this before begging any construction.
And there you have it! If you're still considering making the leap to becoming a civil engineer, then remember you've got this! If you're still unsure and are having trouble with the decision, try taking an online career test to find out what might be your perfect job. Good luck!
________________________________________________________________
Interesting related article: "What is Infrastructure?"