Did you know that nearly 100 million people use Mac computers in the world? This means there's a viable community if you plan to purchase your first MacBook or iMac.
However, if you're not well-versed in using a Mac computer, you might find file types on Mac different. It might feel confusing, especially since their file extensions differ from their more widely used Windows counterpart.
Don't feel discouraged yet.
This guide will let you know the most common file types on MacBook computers. That way, you'll know which apps run them and help ease your Mac experience. Read on and find out more:
1. PAGES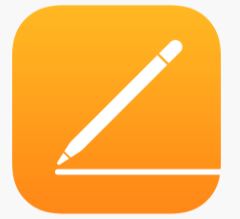 The PAGES file extension is one of the most common file types on Mac computers. After all, it's a document file made using Mac's word processor program, the Apple Pages. It can range from a simple text document to a more complicated file, which includes various media like charts, tables, pictures, and more.
PAGES files serve like ZIP files that include document information, a JPG file, and an optional PDF file. The PDF file's purpose is for the entire document preview. The JPG file is for the first page's preview only.
How to Open a PAGES File
The normal way to open this file type is through the Pages app, which is a macOS-exclusive. If you're using an iOS device, it has the same application. For people using other operating systems, the best way to open a PAGES file is through Google Drive.
Another method is to use file extraction tools supporting the ZIP format. With this, you can extract the PAGES file's preview documents. So, if you download a PAGES file, change the Save as type option to All Files and use the .zip extension at the end of its filename.
Once you do, the file will become a ZIP file. You can double-click it and it will show the document files. Go to the QuickLook folder and open the Preview.pdf file, which shows the entire document. You'll also see the Thumbnail.jpg file containing the first page of the document.
After that, you can convert the PDF file into a DOC or DOCX file. Depending on your device, use other PDF converters to make the file more suitable to your needs. You could also read this guide on how to open .rar files on Mac if you're having trouble.
2. NUMBERS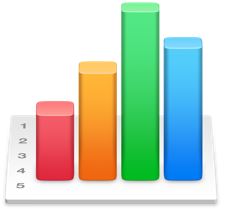 Files containing the NUMBERS extensions come from the Apple iWork Numbers, a spreadsheet application akin to the Microsoft Excel. This application is a component of the iWork Productivity Suite, the Apple equivalent of the Microsoft Office Suite.
Files containing this extension contain settings and other spreadsheet data. This includes tables, pictures, graphs, formulas, XML information, and more. While they're like the Microsoft Excel file, they won't open using the program directly.
How to Open a NUMBERS File
For Windows users, opening a NUMBERS file requires the iCloud. You must open the file using the Numbers app found in the iCloud. It works the same way as Office Online and Google Docs, meaning you'll need an iCloud account.
If you have an Apple device, this isn't a problem since it uses your Apple ID. Once you open the NUMBERS file, you can export it to an acceptable file format. The online Numbers app will let you choose the format of the file once you download it, meaning you can change it to a .xlsx file for Microsoft Excel.
3. FLAC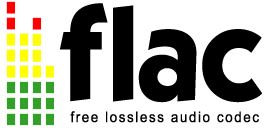 FLAC is an abbreviation of the Free Lossless Audio Codec file. It's an open-source audio compression format used to reduce an audio file's size to around 50% of its original. With this format, the audio doesn't lose its quality, which deviates from more popular formats like MP3 or WMA.
This file format is free since its entire specification is accessible for everyone. Its encoding and decoding methods aren't infringing on other known patents. Its source code is distributable using the open source license.
With that, its intended use needs no DRM protection. But if you want to protect your FLAC file, encrypt it using a container format. The best part is that it also supports the cover art, tagging, and fast seeking of the audio file.
This feature makes FLAC files more favorable when using editing programs. It's also error-resistant, meaning it doesn't get destroyed when errors occur in some frames. That means the error only applies to that specific frame.
How to Open a FLAC File
Your best bet to open a FLAC file is to use VLC. This player supports the file format and a host of both common and rare AV formats. Its versatility makes it a great application to install on your MacBook.
4. MOV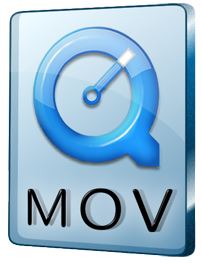 The MOV file extension comes from the Apple QuickTime Movie. It uses the QuickTime File Format (QTFF) as its container file. It stores different components, like video, audio, and text using the same file through various tracks.
Alternatively, the tracks serve as a pointer which directs to the data stored in another file. You'll commonly see MOV files in Apple devices like iPads and iPhones. They're the default file format for these devices when recording videos.
Aside from .MOV extension, Apple QuickTime Movie files also use .QT, .MOVIE, and .MOOV file extensions.
How to Open a MOV File
The best programs for opening MOV files are through the Apple iTunes and QuickTime. If you're using Windows, Windows Media Player and VLC is your best bet. But if you're using the .QT or .MOVIE extension, QuickTime might be the only program that can open it, unless you change the file extension to .MOV.
Another method is to open the MOV file with Google Drive. Upload the video into your online storage and stream it using any browser or mobile device. You need the Google Drive app for the latter.
Learn More File Types on Mac Today!
These are some common file types on Mac. With this guide, you'll know how to open files on Mac and other devices using the abovementioned methods.
Of course, there is a lot more to discover when it comes to using Apple products. To get all the tips and tricks you need, check out our other guides and lists right here!
___________________________________________________________________
Interesting related articles: