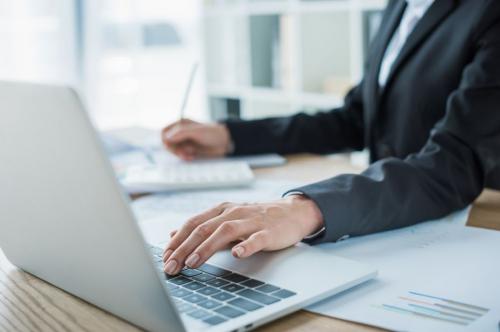 When trying to get fit, how often do you weigh or measure yourself? Regularly, if you want to track your progress.
The things you measure can tell you how you're getting along on your journey, aligning with your expectations, and adjusting your goals for the future.
Your financial dashboard does the same for your business.
The dashboard will show you the most important indicators of your company's financial progress and help you see how close your goals are.
Of course, not all dashboards are the same. Consider the suggested features below when creating a financial dashboard geared towards steering your business towards success.
Personalised
The business you run isn't one that fits everyone, and therefore your financial dashboard shouldn't be either.
The metrics you choose to track should be tailored to you, based on a few factors, such as:
Industry
Growth
Short-term goals
Long-term goals
Track data that reports on your financial performance and health, including profit, revenue, customers and cash-flow. They should be based on quantifiable data.
Two important things to keep in mind, though are:
Don't display too much data: keep it professional with only vital factors, which you can go into detail about should the occasion arise.
Don't just report the numbers: Make a summary or interpretation of the numbers showing you understand why the results are as they are (and include ways of improving).
Reliable
Accurate research data is the pillar of confident and informed decision making.
It may seem obvious that your financial dashboard should be created using reliable data, but a lot of small business owners don't always have the most accurate finance reports.
Whatever data you include on your dashboard should be curated from accounting practices that use documented and standardized methods with data coming from tight, internally controlled accounts.
Regular
It is recommended that your financial dashboard is updated at least once per month.
Just as your road to fitness is subject to setbacks, so is your business. Monthly updates make sure you can react quickly to any negative trends that arise before affecting your business.
Monthly updates also allow you to maximize on new opportunities and potentials as you'll be able to spot them early.
If you update the dashboard more often, it will be too detailed and more useful for short-term operations or different departments within the company.
Visuals
The entire point of a financial dashboard is to show the key metrics at a glance.
It needs to allow fast, efficient, and well-informed decisions. The data on the dashboard should be shown in ways you will find useful to you.
A finely tuned dashboard should allow you to see the data you need clearly and quickly, without the added faff of skimming over extra unnecessary details.
Pick the right visual representations to show various data; revenue and net income are best tracked over time, potentially using a line graph, to spot any emerging trends.
Ratios may work best against a comparison with other ratios of the current period.
Track targets and when you achieve them on your dashboard. This will show you and other viewers where you are succeeding and where there is room for improvement. Targets can be measured using the RAG status to indicate how on the target you are.
Here are some other examples of visualization techniques you can use:
Cyclical Measures: Show annual performance and compare it to previous years results.
Group Multiple Metrics: short-term cash assets and investments can all be plotted together.
Consistency In Charts: Try to use the same or similar charts for metrics to save time on working out how to use this new chart.
Goals
A useful financial dashboard will provide visibility into key performance indicators that will help you answer questions and help you plan for the future.
Only through progress tracking, you can find problems and create opportunities. In either case, a fast response is critical, and an easily understandable dashboard provides that.
Conclusion
Reflect on these factors when you are creating your financial dashboard.
Combined, they can give you a full picture of how well your business is performing and where you may maximize new profitable opportunities.
Author Bio:
Kornelija Dedelaite is a writer and researcher at ResumeCats who lives in London. When she is not writing, she can be found clutching onto her camera or planning her next big trip abroad.
---
Interesting Related Article: "Ways to manage business finances effectively"