Investing usually seems a daunting task at first, especially when you are getting started in a market that is experiencing a serious crash, but it doesn't have to be terrifying. If you research well, you should do great on your way to a robust and healthy financial future. Those who intend to invest in forex trading should learn the basics of these markets and other relevant aspects such as bitcoin price and market trends.
Well, getting to know how to invest is another real problem. This is due to a shortage of reliable information on investment available online. This guide is a useful resource for newcomers in the market who would wish to begin investing for you to reach their financial goals.
Understand the type of investor you are
Before you begin your investment journey, you should know how you need to invest. Well, there are three investment styles types. These include.
DIY
Do-it-yourself investing required you to perform all the research by yourself. It also requires you to keep track of all your stock occasionally, which can consume much time. On the other hand, it offers you total control of what is on your portfolio.
Passive investing
This investing approach is for individuals who don't have interest or time to do the heavy lifting themselves. There are quite some options out there, so if you opt to hire a professional to make the investment for you. You can opt to invest in exchange-traded funds or invest in mutual funds.
Acquiring stock advisor
This investment style is a cross between passive investment and DIY. Getting a stock advisor can be a great way to pick and select stock on your own while gaining insight from a professional. You should have your own broker account but can leave the time-consuming research to others.
Ensure that you select an asset class that will suit your risk tolerance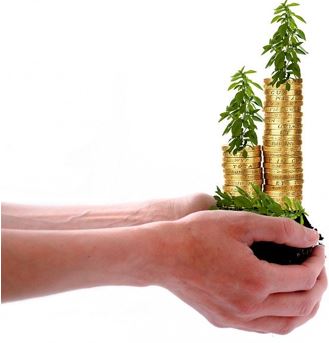 After setting up an account with either a Robo advisor or brokerage, you can begin investing. There are several investment options depending on how willing you are to risk your money in exchange for a significant return.
Essentially, the riskier your investment is, the higher the return could be. While it might be much tempting to invest in risky stocks, the recommended thing is to invest in various asset classes. An asset class is a group of similar types of investment. A mix of asset classes will give you a reliable portfolio that can weather the ups and downs of the stock market.
Select an investment goal and choose the deadline
Now you have a perfect idea of the asset class type you will invest in; now, it's time to determine all your financial goals. You need to know what you are investing in and the amount you need. If you are saving for your children's college, you will need a different amount than when saving for retirement.
Short term investment
If you need your money in a short time duration, then you can choose a short-term investment. The short term investment is when you purchase a stock whose returns are expected within a short time. Some of the short term investment strategies include putting your capital in a savings account or investing in peer to peer lender.
Long term investment
This investment strategy involves purchasing stocks and holding them for several years when they will hopefully outpace the market. Some of the long-term investment strategies include real estate investment.
Define a perfect investment plan
If you need to be a successful investor, budget your investment can be of great help when saving money to use for investing. There are several methods for setting up and maintaining your budget. You can use simple spreadsheets and just a pen and paper. Or you can opt to use some of the online services that can relieve that burden.
Reduce your fund and fees expenses
Investment expenses can consume much of your returns. There are many kinds of investment fees – everything you will require from account maintenance expenses to all the mutual fund loads. There are a lot of ways to cut them or avoid them at all costs. Ensure you minimize these costs or avoid them to be successful in life.
It is essential that you keep in mind that every investment comes with a risk, therefore ensure to invest themoney that you won't need in several months. The stock market can be very volatile, but you are more likely to make high returns in the long run if you invest it than if you don't.
Begin investing today
Well, due to COVID 19, you might think it isn't good to invest your hard-earned money. Instead of considering the loss the value stocks are undergoing today, think about investing in primarily the long term. On average, the stock market will have 10% returns. This percentage varies by year and by the type of stock that you invested. If you opt to diversify your investments and keep investing, you will be more likely to get a better return for your money that you didn't invest.
---
Interesting related article: "What is my Portfolio?"