Online Investment
You don't need to be a master in the field of finance to be a prosperous online investor. In fact, you don't even need to get up from your armchair. Nowadays there are a lot of online options that make investing safe, simple, and open to pretty much everybody.
However, how would you know when it's an ideal opportunity to begin investing? Are stocks the correct expansion to your investment portfolio? What's more, when you are ready, how will you pick the right online broker and carry out investments that will really give you worthwhile returns? To answer these questions, we talked with professional investors, economic scientists, and a financial advisor. Their recommendation came down to a couple of key focuses, which we discuss in more detail in this article.
Choosing the perfect investment option
Choosing when (or the amount) to invest depends on what your goals and objectives are. Possibly you've maximized 401 (K) commitments, and now you're searching for alternative investment opportunities. Perhaps you have some spare cash, and you would like to see it grow.
The good news is that pretty much anybody can purchase stocks. There is no law telling you how much you can invest or how extensive or limited your portfolio can be.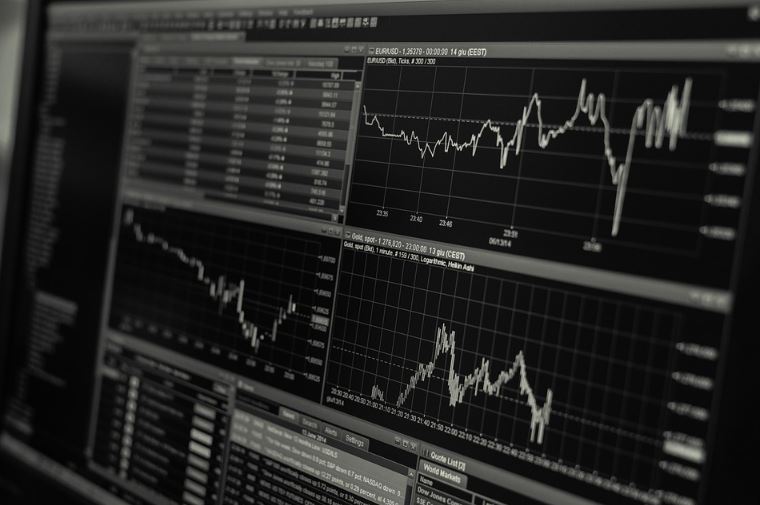 What you do need to determine is whether you are a risk-loving or risk-averse investor. Risk-averse investors are reluctant to take big risks. They prefer safe bets, such as government bonds or blue-chip shares. Risk-loving investors, on the other hand, love taking risks and will consider most investment optios that offer the possibility of very high returns.
It is important to remember that all investment opportunities carry risks. If you purchase shares in, for example, Internet companies and another dot.com bubble occurs, you could lose a significant amount of money. The same applies to any sector of the economy. Government bonds, however, are virtually risk-free.
Let's assume that you have about $1,000 to spare, which you would like to invest. What are the best options available in the marketplace for you?
Ideal investment practices
Before trying to determine what you should do, perhaps we should first focus on what you should not do.
Some rookie investors opt for investments with high-earning potential, but which also carry enormous, and perhaps unclear risks. Unfortunately, many of them get their fingers burned and decide that investing is not for them.
Take, for example, digital currencies. You might see amazing growth over the last two or three years, and assume that the trend will continue. However, digital currencies can fluctuate wildly. What was worth $1000 dollars yesterday might only sell for a tiny fraction of that amount today.
A digital currency is one that is only available electronically; it has no physical form. Cryptocurrencies, such as Bitcoin, for example, are a type of digital currency.
Your wisest move is to opt for a mixture of relatively safe investments. They might not bring in huge returns immediately, but over the medium-term you will probably see solid growth.
How to choose an online broker
Choosing a suitable and competent online broker is no easy task because there are so many of them on the Internet. Regarding your search for the Best Online Brokers, Trusted Broker Reviews makes the following comment on its website:
"The variety of online brokers on the internet is very huge, so it is necessary to do a transparent review and comparison of the companies. First of all, you should know which financial instrument you want to trade and then searching for the right broker."
A reliable broker must be licensed and regulated. There are many scammers and fraudsters who claim to be competent brokers. They are not! To get licensed, brokers must meet certain requirements. Any violation of these rules and regulations would result in the loss of their license. Many of the rules are there to protect customers.
Only consider brokers who are available for an email or phone chat 24 hours per day on normal working days. In most cases, the support language is English. However, some also offer support in Chinese, German, French, Spanish, Hindu, and other languages.
A reputable broker should also have an education center where you can improve your trading skills. Education centers have tutorials, webinars, and videos. Some even provide one-to-one coaching. Brokers want you to prosper, because if you do, so do they.
Trusted Broker Reviews says it has checked the brokers it recommends thoroughly, making it highly unlikely that any of the ones they list are fraudsters or scammers.
Demo account
If you don't want to trade in the real world until you have some experience, you should consider starting with a free demo account, where you can practice.
Most brokers have demo accounts. In a demo account, you use virtual money, i.e., pretend money. It is a simulation of trading with real money. They are great for trying out different functions.
Trusted Broker Reviews says the following about using a demo account:
"Especially for beginners, it is a good way to improve trading skills and strategies. In conclusion, always I recommend using the demo account first so you can see by yourself if you like the trading conditions or not."
Opening your trading account
With a good broker, opening an account should be fast and straightforward. You should not encounter any problems. The whole process should not take more than five minutes.
You start by inputting your personal data. The broker needs to verify who you are, i.e., make sure you are who you say you are. You will need to upload ID documents. Which documents you will need can vary from broker to broker.
In most cases, gaining access to a demo account does not require verification. This is not the case when you want to start trading in the real world with real money.
Since the advent of the Internet, starting to trade online has become much easier.