One of the most important things that a business has to consider while managing all its different operations in accounting. Without proper accounting, there is no way a business can make its way to become the leader in its industry or at least become successful in the industry. You should know that a firm dealing with difficulties in accounting will never get expected results since it will never have information about its own financial health.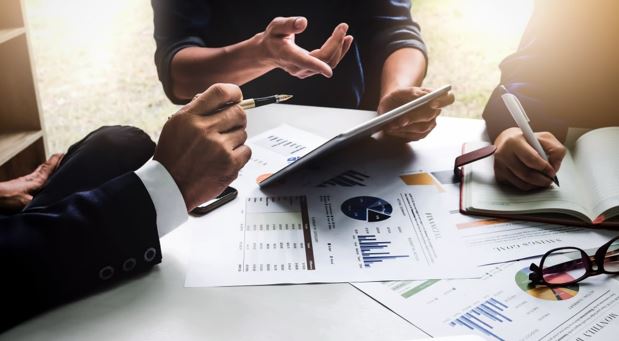 And the most important that you need to consider while planning to streamline accounting is the type of accounting solution you choose. And when it comes to the best accounting solution then how can we forget about QuickBooks hosting.
QuickBooks hosting has been simplifying the lives of accountants, Bookkeepers, CPAs, and SMEs for a very long period. This highly robust accounting software is one of the most efficient accounting software which allows you to manage your varied accounting operations like invoicing, bookkeeping, banking, etc., with ease and effectiveness.
There are various editions of QuickBooks available in the market and each edition is suitable for satisfying the needs of different types and sizes of businesses. The three editions of QuickBooks available in the market are Pro, Premier and Enterprise.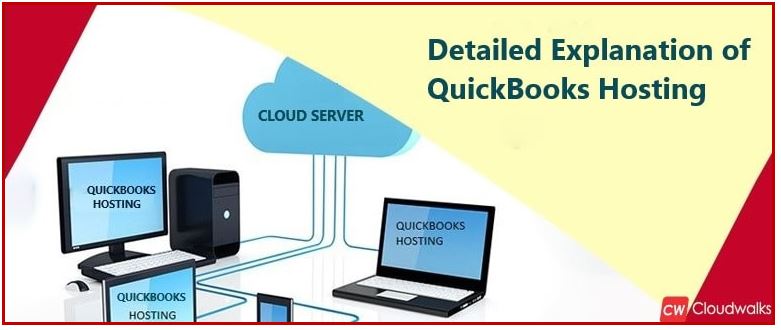 But QuickBooks Pro hosting is the most used solution for accounts management as it provides various accounting tools and offers the benefits of cloud computing as well.
So, in this blog post, we will talk about QuickBooks Pro hosting in detail, so that you can have a clear idea of its uses, functions, capacity and advantages.
Why choose QuickBooks Pro for your business?
Most of the data that makes up your accounts is generated automatically. Like it can automate Point of Sales and make debit card and credit card payments automatic. This type of automation in QB Pro helps you to get rid of the manual workload and you are able to become quicker and accurate.
Automatic tracking allows you to track your vendor's bill and payments made. You can also print checks directly from your computer. You no longer have to deal with problems in tracking the bill and payment and thus your payment cycle improves.
One-click tax report feature eliminates the hassle of searching and gathering various documents during the hectic tax season filing. This helps in filing the tax way before the deadline and the tax season no longer stays as chaos for you.
Different tabs for customers, vendors, and employees allow you to manage and categorize data in a much easier way. It also helps you in using the financial data for decision making in a much better way.
The availability of tailored reports can really help you to plan for your future. And the best part is generating such reports is very easy. You don't need to be an expert at reporting in order to generate such reports.
User-friendly tools which allow even a non-accounting professional to handle his accounts with ease. So, even if you have never dealt with any type of accounting solution, still, you can easily take care of accounting without any issue.
Quick and easy creation of receipts and invoices helps you to provide the details to your vendors in a much better way and the overall accounting process also improves.
Why choose QuickBooks Pro hosting for your business?
Following are the various benefits that you can get with QuickBooks on the cloud
Flexible accessibility
With the help of cloud accounting, you will be able to access your company file from anywhere and at any time. In the hosted solution, the software is installed in the cloud server and you can access it with any device which has internet access. So whether you are sitting at home or traveling, QuickBooks will always be available for you.
This is one of the main reasons why even accountants think of choosing the cloud accounting solution without any second thoughts. It doesn't matter what you want to achieve with your accounting practices, QB on the cloud is always going to help you.
Reduced upfront IT cost
The cost involved in setting up an IT infrastructure in your premise and then hiring IT staff for maintaining IT, requires a lot of investment which is not possible for small and medium-sized businesses. But through cloud accounting, you will be able to take the advantage of cloud computing in even your tight budget.
So, even if you have a limited budget and even if you are not ready to spend lots of money on streamlining your accounting solution, you can still go for this cheap cloud accounting solution and the best part is that you don't even have to compromise on the quality of accounting while opting for an economical accounting solution.
Multi-user access
No more waiting for one user to make changes in a file and then send it to the next user because with cloud accounting, you get the ultimate feature of  QB. This feature allows multiple users to access the same company file at the same time. So even after sitting at different locations, users will be able to work as a team.
You must also understand that you have to pay the price to the third party cloud hosting provider on the basis of the number of users you have. This simply means the more the number of users you have, the more price you have to pay. So, don't just keep adding people just for the sake of multi-user access.
Pay as you use
Most of the pricing models of third-party hosting providers are based on the pay as you use model. So you can easily customize your package and pay only for what you use. This is one of the main reasons why most of the small and medium sized businesses stick with cloud accounting solutions.
If you choose a dedicated server for hosting your accounting software then you have to pay for the whole server and this will surely burn a hole in your pocket but that is not the case with cloud accounting solutions when you choose a third party.
QuickBooks Pro is one of the most recommended software for small and medium-sized businesses as it has been designed especially for firms at the initial stage of their growth. But if you want to take the advantage of cloud computing as well, then going for QuickBooks in the cloud will be the best option.
You will just have to choose a cloud hosting provider in order to shift the powerful QuickBooks Pro solution on the cloud rather than installing it on the desktop and limiting its advantages.
---
Interesting related article: "What is Accounting?"