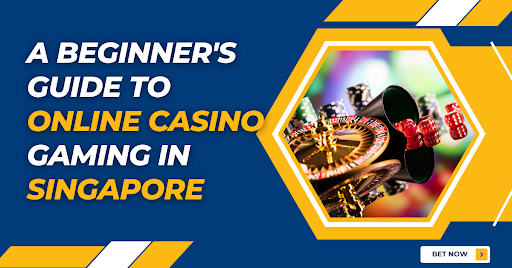 As a newbie to online gaming, you want to enjoy the gaming experience and win good money. This is the dream of most players when they sign up with an online casino. However, things don't always go as planned for various reasons. Among such reasons include a poor choice of online casino, absence of preferred games on the selected betting site, emotional betting on the part of the player, and failure to clear the head during gaming.
When these reasons exist, players usually don't enjoy the games, lose money, and even lose belief in winning in online casinos. Nevertheless, this is not the same experience for everyone. In fact, most beginners get it right from the get-go with the right information. If you intend to play in a reputable online casino, such as BK8, enjoy online gaming, and win money, you need to consider some key tips and tricks.
Check License and Reputation 
Casino assessment is integral to your eventual success in online gaming in Singapore. Every player is encouraged to undertake due diligence before choosing a casino. This helps inform you on what you can expect from the betting platform in the short and long term. Also, you can decisively determine whether to find another casino or initiate the registration process. 
Among the key factors to determine whether a gaming platform is worth your time and money are license and online reputation. If an online casino does not have an active license, you may want to reconsider. For instance, BK8 is licensed by Gaming Curacao and certified by independent testing organizations, including bmm, iTech Labs, and TST Global. Also, players need to consider the reputation of the site. Read reviews and feedback about the gaming site to know. 
Consider the Available Games and Bets
An online casino may have a great reputation and excellent reviews but lack your preferred games and bet options. This could be frustrating if you realize it after spending hours registering and depositing into the betting site. As Malaysia or Singapore player, look into the available slot games, table games, sports bets, fishing games, etc., that are available to registered members. If the betting site doesn't support games from your preferred provider, you may want to seek a better alternative. 
If you don't have the time to look into the games or game providers, you should at least go for an online casino offering multiple games and bets. For instance, BK8 is a one-stop shop for players interested in both gaming and sports betting. Members have access to esports bets, sports bets, and games, including fishing games, slots, lottery games, 3D games, and live casino games. Also, the game providers are numerous, meaning you are likely to find your preferred games or bets.
Assess the Bonuses and Promos
In these contemporary betting days, top online casinos use lucrative offers smartly. A reputable and supportive betting platform offers bonuses to encourage members. In this way, new members are likely to trust the betting site. This fosters loyalty between the members and the online casino. On the part of the player, bonuses and promos help boost your chances of winning. Also, a gaming platform offering generous bonuses is likely to be reputable and trustworthy.
However, it is one thing to see available bonuses; it is another thing to be able to claim them. Hence, beginners are encouraged to read the terms and conditions to harness the offers. If the requirements are near impossible, it could be a farce. Thus, endeavour to see the list of bonuses and read the requirement of a few offers before committing to an online casino. In this way, you'll stand a great chance of exploiting the offers to win more in the short and long run.  
Play Within Budget
A successful player of online games performs due diligence on the betting site and themselves. While it is great to find a commendable and trustworthy online casino, you need to also watch your approach to betting and gaming. Otherwise, failure may not be due to the betting site but your actions. Among the important aspects to consider is your budget and how it influences betting. 
Once you register and deposit, start to prepare your games and budgets. For instance, you may decide to spend SGD 100 on sports bets, slot games, and table games. Spread your budget in the different games. By spreading your bets and budget, you are hedging your funds and reducing the possibility of leaving the casino empty-handed. Also, it means you know when to stop and leave with your winnings. This helps keep your cool during the gameplay. 
Express Discipline in Betting
If you manage to set your budget and spread them across different games, it is a great approach to proceed. However, such an approach may be fruitless without discipline. Winning from the online game and bet is not just about luck; you should be ready to stick to your plans and execute them as appropriate. Otherwise, you may start betting based on emotion and start losing.
After setting your budget, enjoy your games without being concerned about winning or losing. Simply enjoy the experience. This is important as it will help avoid playing based on emotion. When you lose, don't take it too hard. Consider as part of the process towards winning. Also, when you are on a winning streak, quit once you have achieved your goal or reached your budget limit. In this way, you can leave the gaming site with your wins successfully. 
Final Note
These tips and tricks are important for choosing a reputable, fair, and rewarding online casino. Checking the license and reputation of an online casino ensures that your gaming activity is secure and confidential. Suppose it is not; endeavour to find a better alternative. Also, the available games and bets are important to avoid disappointment later.
More so, it gives you the opportunity to do your own research about your preferred games even before registration. In this way, you would have learned the best tricks and strategies to enhance your winning odds.
Always assess the available bonuses and promos; it is a good indicator of the site's commitment to supporting players. Read the requirement as well. Lastly, always set budgets and exercise discipline in the course of your gaming experience. Good luck!
---
Interesting Related Article: "What is Responsible Gambling?"