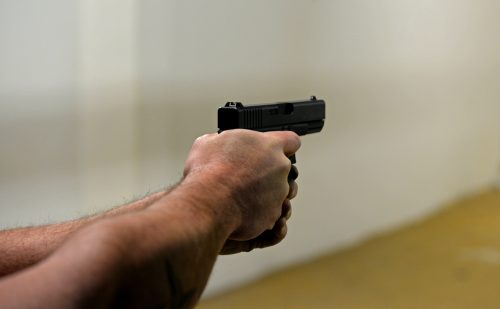 There are over 45,000 fatalities caused by firearms every year in the United States. Many of these deaths are accidental and avoidable. If more firearms owners took gun safety courses, many accidental deaths could be avoided.
Taking a firearm safety course is a necessary part of being a responsible gun owner. Whether you take an online gun safety course or an in-person one, you need to learn the basics of how to operate a firearm safely.
Courses in rifle, shotgun, and handgun safety are not all created equal. You should know what to expect before you sign up. Check out this handy guide if you are curious. Read on to learn what to expect when taking a gun class.
Eligibility
Every state has different gun laws, and every state has different eligibility requirements when taking gun safety courses. Some states may even require you to take a gun safety course before purchasing your firearm.
Look up some basic eligibility requirements in your state by visiting an official state government website. Most states require you to be a minimum age such as 18 or 21. You also may need a background check.
Expect to Learn About Parts of Your Firearm
Depending on what type of gun safety course you select, you can expect a multitude of different experiences. All courses should go over the basic parts of your firearm. This includes explaining where the safety of a gun is.
The gun safety lock is one of the most important features. It prevents your gun from firing if the trigger is engaged accidentally. Other parts that you will learn about are the barrel, stock, site, magazine, and slide.
Gun Safety Courses Teach Basic Rules
You can expect to learn some basic safety rules about operating your firearm. First, determine what type of firearm you have. You can view this page if you would like to see some examples.
Some safety rules you may learn include not pointing your gun towards anybody on the range, keeping your finger off the trigger until you are ready to fire, and keeping your gun unloaded when not in operation.
Gun Safety Courses and Range Time
Many gun safety courses offer you the opportunity to spend time on the range under the watchful eye of an instructor. Your instructor will help you operate your firearm safely and teach you the basics of marksmanship.
They will also go over how to load your firearm and check the chamber after use to ensure no rounds remain loaded in it. Expect to shoot targets from various distances during the range part of any gun safety course.
Be a Safe and Competent Firearm Owner
Gun safety courses allow you to become a safe and competent firearm owner. If more gun owners took them, there would be fewer accidents with firearms. It is a good idea to take one once you have purchased a firearm.
Use the information in this guide to understand what to expect during a gun safety course. For all your other important news and information like this article, check back with our website today.
---
Interesting Related Article: "What You Need To Know About Antique Guns as an Investment Option"