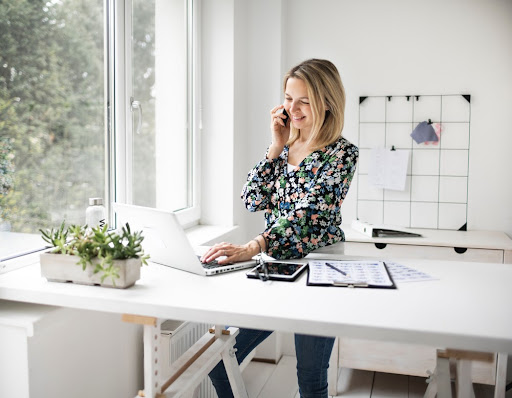 All industries and work categories are prone to burnout, but business owners and entrepreneurs are particularly vulnerable since their success depends on their ability to stay motivated and productive. Running your own business often has negative side effects, especially in the beginning. Complete tiredness, excessive levels of stress, and the perception that you are constantly falling behind on duties are all signs of burnout.
How can you resume your normal routine and avoid burnout before it negatively impacts your mental well-being? Fortunately, a few techniques help you go from feeling worn out and nervous to being composed and efficient as a business owner and boss.
Assign tasks
Outsourcing might be challenging when your business is first started, especially if you're the sole employee. However, seeking assistance, adding new team members, or outsourcing work as soon as possible is crucial. For instance, concentrating on acquiring new clients is a higher priority than managing the accounting department for a business owner opening a new agency. A lot of the additional work can be eliminated by using accounting software or by hiring an accountant. Although it can be intimidating to hire your first employee, it's critical to do so before it's too late, added Bergel Magence
Maintain a regular schedule.
You should have a set plan for your business to make sure you don't overwork yourself and yet have time for your family and friends. Decide how many hours you want to work each week, then divide that number into individual days. You may decide to have a three-day weekend, in which case you'll divide those hours between Mondays and Thursdays. You might also work four hours a day, seven days a week. Make sure you commit to a weekly schedule that won't lead to burnout in and of itself; for example, create a timetable that isn't 9 a.m. to 9 p.m. every day said William, owner of Nccuttingtools
Change up your daily habits
Sometimes all it takes to increase productivity is a quick change of scenery. Your energy levels can start to suffer if you spend every day doing the same thing while sitting in the same chair in the same room. This is why it's a good idea to occasionally change your routine, especially if you dread going to work. Your energy levels can start to suffer if you spend every day doing the same thing while sitting in the same chair in the same room. To do this, one strategy is to switch up your workspace every day, said John Poole, the founder of Shark Tank Success
Set up a supportive group
Connecting with other business owners who are in the same situation as you is crucial. It can be challenging for people to relate to the unique path that is beginning a business, which is why so many business owners experience loneliness and stress. If you want to talk to other business owners facing the same challenges, consider finding a mentor or business coach or joining an entrepreneurial community. Additionally, make sure that the people most important to you in your regular life are equally supportive of your business and can assist you in striking the perfect balance between the two.
Conclusion
Avoid adopting an entrepreneurial spirit that requires you to work continuously without even the appearance of a break to expand your firm. Since our brains don't function that way, adopting behaviors that will prevent burnout is best in the long run. To continue working on your business cheerfully, select a work plan that suits you, engage in physical activity, discover new interests, and prioritize time management.
---
Interesting Related Article: "How Robots Are Contributing to Workplace Burnout"