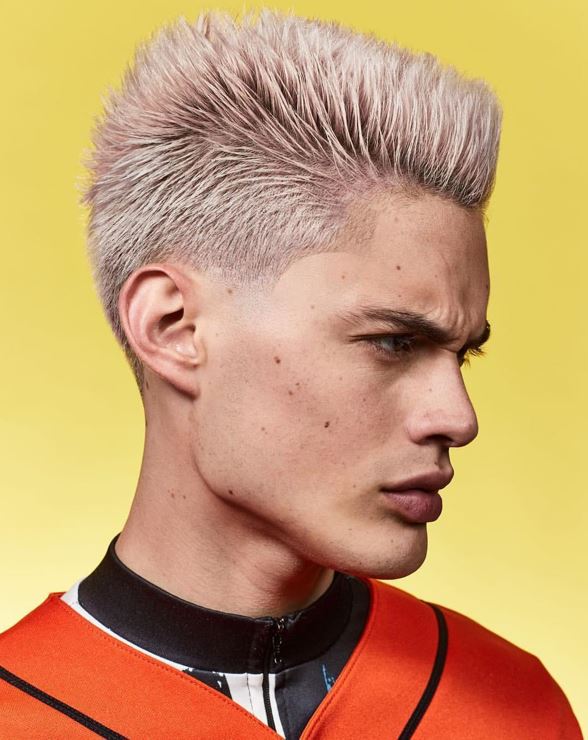 Medium length haircuts for men are ideal styles for men with medium hair. So, if you have medium hair, this is a worthy article to read to learn more about you can transform your looks with various options. Whether you like a sophisticated, a stylish pompadour or a bro flow, you will have different variations to suit your needs.
Besides, with so many barbers who have mastered the art of styling medium length hairstyles for men, the inclusion of an undercut or a fade can polish and update your look. Let's dive in and see some of the best medium length haircuts for men.
1. Bro Flow.
For guys who want to steal the attention of everyone they meet on the way, a brow flow is the best hairstyle they should consider. The haircut is effortless to maintain and ideal for men with medium length hair that is still growing out.
If you find yourself in this stage of both short and long locks, choose bro flow, and you will never regret your decision.
2. Pompadour.
If you are looking for a contemporary and classic way to style your medium length locks, then we recommend you opt for this pompadour style. To get this haircut, blow-dry your locks upwards to create height, shape and enough volume.
And if you need a style that will steal the show, pair your pompadour with great confidence since this a sure style to turn heads.
3. Quiff.
Are the kind of gentleman who loves to look stylish, confident and polished? Well, if that is you then opting for a quiff would be the best thing to do now. To create this look, apply a gel to create volume and then curve the hair to the back in a polished wave.
If you need something a little badass, just increase the height of the quiff by combing your hair upwards.
4. Blowout.
This is a nickname for this haircut for men. The haircut is achieved by creating a look with the effect of wind. To create it, use your hairdryer and then blow your tresses upwards to boost the volume of your hair and also the height.
Next step is applying pomade on your hair to give it texture, and then complete it with voila and hairspray. This gives you a windswept style that will remain intact even in windy days.
5. Slicked Back.
This suave and chic slick back can instantly transform the look of any man. While this haircut can be worn any time, it looks great when worn in the evening. To achieve this appearance, use gel or mousse and comb your hair using a fine-toothed comb, pulling your hair to the back.
6. Hard Part.
The name might be surprising compared to all the other haircuts for men we have mentioned here. However, it is not as badass style as the name suggests, but you need the help of your barber to do it right.
Incorporating definition and minor details to your locks, this style allows you to show off various haircuts such as quiff, comb over, and pompadour.
7. Comb Over.
Among all haircuts for men we have mentioned here, this is popular hairstyle among the youth and the old when it comes to hairstyle for medium length hair. There are justifications why it is an admired hairstyle by many. First, the style is effortless to create since all you need to do is comb the hair over. To do that, you first create a parting so to be able to comb the hair across and 'over' to the other. Sometimes you may need to apply some gel, but all you need is to retain it simple.
8. Tousled.
If you need a wake-up-and-go-style, no other hairstyle with suit your need more than this style. Smooth in its appearance, this haircut for men is youthful, alluring and fun.
While some guys have hair that falls naturally, for others, will need to use a styling product to get this laidback appearance.