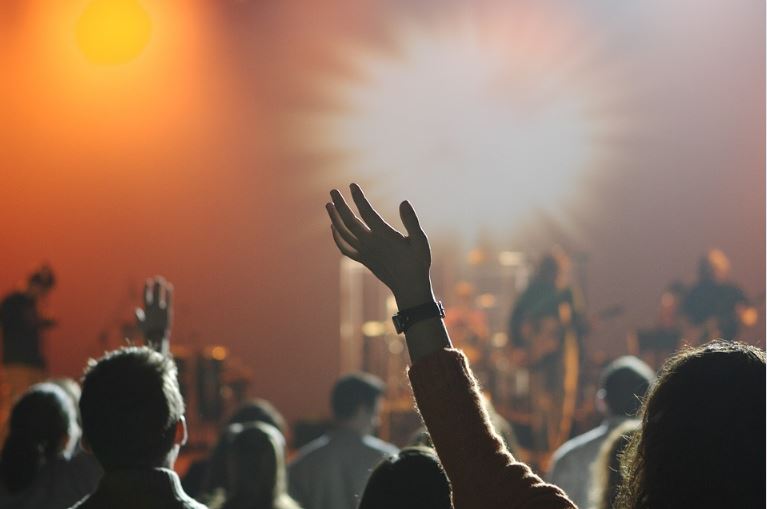 Are you considering moving to Nashville, the renowned Music City? If so, you're about to embark on a journey filled with music, history, and exciting opportunities. Moving to Nashville can be an invigorating experience, but it's essential to plan ahead and make informed decisions. 
From exploring the vibrant music scene to navigating the cost of living, there are several crucial factors to consider. Before you start packing your belongings, take some time to research moving companies that can assist you in making a smooth transition to your new home.
Moving to Nashville presents a unique opportunity to immerse yourself in a city known for its rich musical heritage and thriving music industry. With local moving companies specializing in relocations to Nashville, you can entrust the logistics of your move to professionals who understand the unique aspects of relocating to this vibrant city. 
These moving companies have experience navigating the nuances of moving to Nashville, ensuring that your belongings are handled with care and delivered safely to your new home.
Why Nashville?
Music Industry
Nashville is internationally recognized as the heart of the music industry. It's home to countless recording studios, record labels, and talented musicians. If you're passionate about music, moving to Nashville can provide you with unparalleled opportunities to immerse yourself in this vibrant scene.
Cultural Heritage
Beyond its music legacy, Nashville boasts a rich cultural heritage. The city is steeped in history, with landmarks like the Grand Ole Opry and the Country Music Hall of Fame. Immerse yourself in the southern charm and embrace the unique blend of traditions that make Nashville a truly special place.
Cost of Living
Before making any major relocation, it's crucial to consider the cost of living. Nashville has experienced significant growth in recent years, which has led to increased housing prices and a higher cost of living compared to the national average.
Housing
Finding affordable housing in Nashville can be challenging, especially in popular neighborhoods. Rental prices and home prices have risen considerably due to the high demand. It's important to budget accordingly and explore different areas to find housing that suits your needs and budget.
Transportation
Nashville's transportation system mainly relies on cars, and traffic can be congested during peak hours. However, efforts are being made to improve public transportation, including the expansion of bus routes and the development of light rail systems. It's advisable to factor in commuting time and transportation costs when planning your daily routines.
Entertainment
While Nashville is known for its live music scene, entertainment options extend beyond music. The city offers a variety of recreational activities, such as museums, art galleries, sports events, and vibrant nightlife. Be prepared to explore the diverse entertainment opportunities that Nashville has to offer.
Job Opportunities
Nashville's thriving music industry provides a plethora of job opportunities for musicians, producers, and music business professionals. However, it's essential to note that competition can be fierce. Besides the music industry, Nashville is also home to growing sectors such as healthcare, education, finance, and technology.
Music Industry
If you aspire to be part of the music industry, Nashville is the place to be. From songwriting to live performances, the city offers countless opportunities to showcase your talent and collaborate with industry professionals. Networking and building relationships are key in this competitive field.
Other Industries
Beyond the music scene, Nashville's economy is diverse and expanding. Companies in sectors such as healthcare, education, finance, and technology are thriving, offering a range of job opportunities for various skill sets. Stay informed about the job market and explore the possibilities before making the move.
Neighborhoods
Nashville is a city of distinct neighborhoods, each with its own unique charm and character. Here are a few notable ones:
Downtown
Downtown Nashville is the beating heart of the city, renowned for its vibrant nightlife and iconic landmarks like the Broadway strip. Living in Nashville offers convenience, proximity to live music venues, and a bustling atmosphere.
East Nashville
Known for its eclectic and artsy vibe, East Nashville has emerged as a popular neighborhood for young professionals and artists. It's brimming with unique shops, trendy bars, and diverse dining options.
The Gulch
A former industrial area turned trendy urban district, The Gulch offers a modern and upscale living experience. It's filled with luxury apartments, high-end restaurants, and stylish boutiques. The Gulch has become a hotspot for young professionals and urban enthusiasts.
Education and Healthcare
If you have a family or plan to pursue higher education, Nashville provides ample options in both education and healthcare.
Schools
Nashville has a range of public and private schools catering to students of all ages. The Metropolitan Nashville Public Schools system offers a variety of educational programs, and the city is also home to several renowned private schools.
Universities
Nashville boasts prestigious universities, including Vanderbilt University and Belmont University. These institutions provide excellent academic opportunities across various fields of study.
Healthcare
The city is equipped with world-class healthcare facilities and renowned medical centers. Vanderbilt University Medical Center, in particular, is highly regarded for its medical services and research.
Lifestyle and Activities
Nashville's life is characterized by its vibrant music scene, festivals, and outdoor activities. Take advantage of the one-of-a-kind opportunities that the city has to offer.
Music Scene
Live music can be found on every corner of Nashville. From honky-tonks on Broadway to intimate venues, you'll have ample opportunities to enjoy a diverse range of musical genres and discover new talents.
Festivals
Nashville hosts numerous festivals throughout the year, celebrating music, art, food, and culture. The CMA Music Festival and the Nashville Film Festival are just a few examples of vibrant events that bring the community together.
Outdoor Activities
Surrounded by picturesque landscapes, Nashville offers plenty of outdoor activities. Explore nearby parks, go hiking, enjoy water sports, or take a scenic drive along the Natchez Trace Parkway. Nature enthusiasts will find endless opportunities for adventure.
Conclusion
When moving to Nashville, it's important to have a clear understanding of the city's cost of living. Research the housing market and rental prices to establish a realistic budget. Moving companies can assist you in estimating the cost of your move, providing you with a comprehensive quote that takes into account factors such as distance, size of your move, and any additional services you may require.
As you plan your move to Nashville, consider the different neighborhoods and their unique characteristics. From the bustling downtown area with its vibrant nightlife to the eclectic and artsy vibes of East Nashville, each neighborhood offers a distinct living experience. Reliable moving companies can provide valuable insights into the logistics of moving to specific neighborhoods, ensuring a seamless transition to your desired location.
---
Interesting Related Article: "Cost Of Living in Nashville TN"