In an unexpected turn of events, the global coronavirus pandemic has shut down thousands of businesses across the world. In the United States and many other countries, all businesses deemed non-essential have been ordered to shut down or continue operating online only.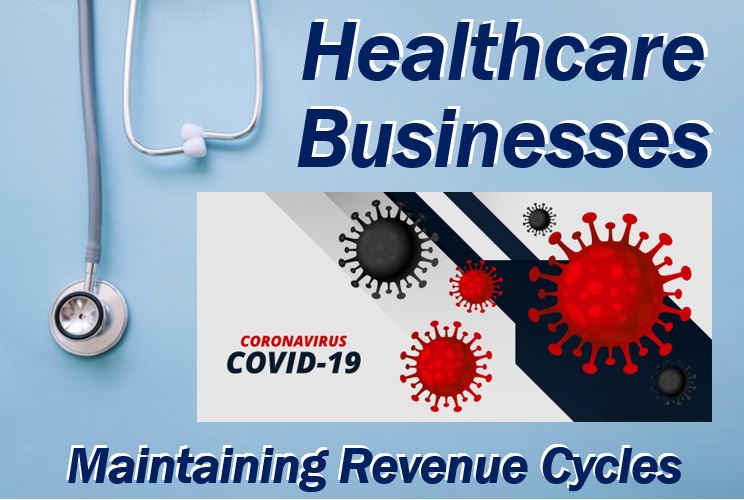 In the midst of the coronavirus pandemic, healthcare companies are considered essential and therefore able to continue business as usual. However, many healthcare companies are experiencing a drop in revenue due to the ripple effects.
Why is the healthcare industry seeing a drop in revenue?
There are several reasons the healthcare industry is losing revenue. The main reason is that all non-essential surgeries have been cancelled along with organ transplants and other medical procedures like screening and testing.
Although hospitals and emergency rooms are open, many people are choosing to stay away from the emergency room and hospitals all together until the pandemic is under control. Also, with stay-at-home orders in place for many U.S. states, there are fewer incidents of violent crime and even fewer car accidents.
The decline in accidents is a positive effect, but canceling routine testing and other medical services is taking a huge toll on medical revenue.
Healthcare systems are turning to consulting firms for help
To maintain revenue cycles, healthcare companies are turning to businesses like AArete, a healthcare consulting firm that leverages data and market intelligence to improve business costs and revenue. Healthcare systems need a plan that extends into the future of a post-pandemic world.
Maintaining revenue during the coronavirus pandemic isn't just a matter of managing resources frugally. The pandemic has created a situation where billing, coding, patient financial responsibility, and resource allocation have become challenging for all healthcare systems. This includes non-profit and for-profit organizations.
Coding for COVID-19 billing isn't universal – yet
The healthcare organizations providing diagnostic testing for COVID-19 require coding systems that comply with FDA guidelines. Currently, there is no universal code for coronavirus testing, but the American Medical Association (AMA) is fast-tracking development of a universal code. Until then, organizations must find a way to properly bill for testing.
Since billing and reimbursement for COVID-19 related testing and treatment is new, healthcare systems can't afford to make mistakes. Consulting firms aim to help healthcare systems adhere to guidelines that govern billing and reimbursement for COVID-19 related testing and treatment.
Healthcare systems struggle with staffing
Another reason healthcare systems are struggling is a lack of staffing. Due to cancelled and postponed procedures, many organizations have laid off large numbers of administrative staff. This makes it harder to ensure patient services are properly documented, reported, billed, and reimbursed.
Patients are being left with high financial responsibility
Many patients who seek treatment for suspected COVID-19 symptoms are shocked when they get a bill for thousands of dollars. Insurance companies weren't prepared to handle the cost of testing. However, at least one insurance provider – America's Health Insurance Plans – announced plans to lower out-of-pocket costs for those seeking coronavirus testing and treatment.
Lowering the out-of-pocket cost for testing and treatment helps insured people with high deductibles as well as people with low-income, uninsured patients, and immigrants.
Coronavirus testing is now considered an essential health benefit
On March 4, 2020, Vice President Mike Pence announced that coronavirus testing is considered an essential health benefit which means testing will be covered by private health insurance plans, including Medicare and Medicaid.
While coverage is great news for the public, billing and reimbursement for that coverage is going to be a challenge for healthcare systems. In many cases, providers will need to explain the details to patients. For example, coronavirus tests will be covered under Medicare Part B. However, if a patient has a Part B deductible, they'll need to cover that amount before Medicare will cover any portion of the testing and/or treatment.
The billing and reimbursement process for COVID-19 related testing and treatment is going to be a challenge for many healthcare systems already dealing with a confusing and intricate billing system.
Healthcare consulting firms will thrive in a post-pandemic world
Our current healthcare industry was unprepared to deal with the sudden need for mass testing and treatment for a new disease. Many healthcare organizations won't make it through this ordeal without expert help. As a result, healthcare consulting firms will remain a highly valued service in the wake of the COVID-19 pandemic.
---
Interesting related articles: