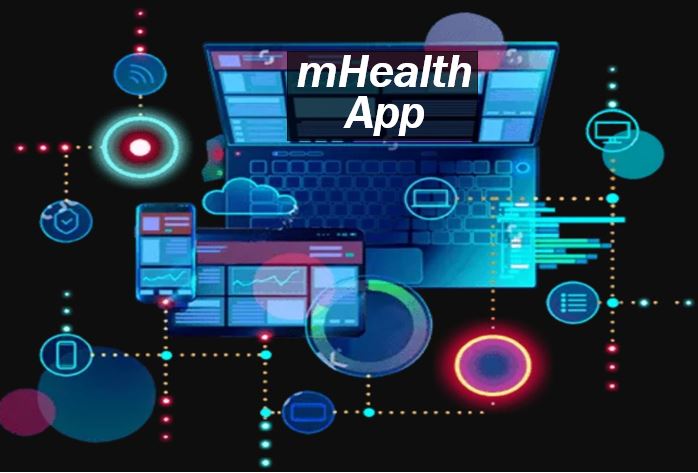 Advanced tools and technologies have transformed the medical sphere and improved healthcare services all across the globe. Considering the rapidly increasing adoption of mobile devices clinical apps have come into the mainstream.
Building reliable and intuitive medical apps can be tricky but healthcare startups can do it with the help of new age technologies such as Artificial Intelligence (AI) and Internet Of Things (IoT).
Medical apps help patients and doctors in monitoring health and fitness, handling chronic diseases, storing health-related data, and online discussions. Also, these apps have made quality care accessible to the ones who are living in remote areas.
What Can Be The Best Way For A Healthcare Startup To Build An Intuitive Clinical App?
If we explore the app development market you can find multiple ways to build a mHealth app such as digital platforms or app builders. But an experienced healthcare app developer can help you with custom healthcare software development specific to your needs, such as innovative customer-centric clinical products.
These agencies have professional medical app developers who can use their technical expertise to craft a reliable healthcare app. Also, they have a wealth of experience which makes them the best asset for launching the first-ever mobile app for your healthcare startup.
In spite of professional help, the process of creating a mHealth app which has an interactive interface and provides users with an impeccable experience can be daunting for any healthcare startup.
In order to simplify this tedious process let's have a look at the basic concept of mHealth apps in detail. Also, we will explore crucial tips with which can offer a seamless experience to caregivers as well as patients.
What Are mHealth Applications?
mHealth apps are basically designed to cater to the concerned smartphone users which include doctors and patients both. These mobile solutions help physicians in giving quality care services to their patients and managing their hectic schedule.
On the other hand, patients can leverage these apps to get immediate medical aid irrespective of their location. Also, clinical apps help them in streamlining their health with prompt follow-ups, automated prescription refills, video conferencing, etc.
What Are The Major Types Of These mHealth Apps?
The contemporary healthcare app market is flourishing and accelerating at a rapid pace with so many medical apps available to cater to the specific requirements of patients associated with fulfilling their medical necessities and doctors in planning treatment and offering quality care. Let's have a look at the five major types of healthcare apps based on the purpose for which they have been built:
Apps for recording and keeping track of personal health-related details of the patients (PHI). These apps help patients in storing and viewing their medical data and lab results on phones. Also, doctors leverage such apps to have access to Electronic Health Records (EHRs).
Apps to help patients in taking prescribed medication timely by sending alerts, notifications, and reminders.
III. Telemedicine apps to make healthcare accessible to patients living in remote places through online consultations. These apps can provide patients with quality care at the cheapest costs and from the best medical professionals all across the globe.
Wellness apps allow people to maintain a healthy lifestyle by monitoring their exercise, diet, and physical activities.
Apps that facilitate remote health monitoring to cater to patients suffering from chronic conditions such as diabetes. These apps can be seamlessly integrated with devices which can track multiple health metrics such as blood pressure, glucose level, weight, etc. Medical practitioners can use these apps to keep an eye on the condition of their patients.
What Is The Current State Of mHealth Apps Worldwide?
It's true that healthcare app development is a tech innovation which has revolutionized the clinical landscape. But still, medical apps fail due to a complex interface, poor user experience, inappropriate functionality, non-compliance with HIPAA regulations, etc.
This is why there is a need to put sincere efforts in developing first-rate mHealth apps blessed with an easily navigable structure and optimized for maximum speed and quality performance. Let's solve this issue in the next section of the article.
What Are The Seven Key Tips With Which Healthcare Startups Can Build A Top-Notch mHealth App?
Begin With Building A MVP For Your mHealth App
You can start the medical app development process by hiring an efficient app programmer who has a wealth of experience in building cost-efficient Minimum Viable Products (MVPs) to validate the feasibility of your basic idea. This allows you to understand the viability of your concept and have a strategic plan to visualize the direction of the medical product.
But in addition to developing an MVP make sure to follow the below-given tips to let you easily coordinate with your app development team and help them in building an intuitive clinical app. Let's explore these tips one at a time:
Understand Your End Users' Specific Requirements & Pain Points
You can't begin building a clinical app randomly. But you need to first analyze the market and study your targeted users. Observe their specific needs and issues which they are facing with the existing similar solutions.
Don't pay attention to build something completely out-of-the-box but stick to solving the pain points of your end users in order to make your app successful. Also, you can get feedback from the initial users and incorporate useful insights to improvise the app development process.
Keep It Simple & User-Friendly With Seamless Navigation & Relevant Functionality
In order to make your mHealth app a hot favourite for users, it's mandatory to keep it simple. Build an intuitive interface and don't mess up with integrating too many features. Also, pay attention to making it user-centric to fulfil end users' specific needs.
Implement the best design practices to make your clinical app visually appealing and easy to use. Work on optimizing the UX in order to satisfy your end users and providing them with a smooth experience. If you're recruiting medical or nurse practitioners for your medical practice or a hospital, you need to ensure that the nurses are able to use the application too as much as the end users are. One way to ensure this, while building an intuitive user interface, is to also recruit or hire nurses that are technically savvy. Look at the nurse resumes carefully for those specific skill sets.
Give Top Priority To Maintaining Confidentiality & Security
mHealth apps deal with Personal Health Information (PHI) of patients which you can afford to lose. Therefore, integrate the best practices to maintain robust security in your medical app. Also, take the necessary measures to keep patients' privacy intact.
Your clinical product must be built in compliance with HIPAA standards so the patients can use it freely and would never hesitate to recommend it to their peers. A reliable healthcare app can be your key to unlock a rewarding healthcare venture.
Keep Scalability & Accessibility In Mind When Building An mHealth App
It's not a good idea to make a sophisticated medical app in your first attempt. Rather begin with core functions and leave scope for adding features in the future. This will make your mHealth app flexible and you can easily scale it up in accordance with your startup growth.
Moreover, in order to cater to a diverse customer base make your app cross platform mobile friendly. An app that can function seamlessly on multiple platforms allows you to diversify your customer base and cater to the prospects from all across the world. The app also needs to have a robust business model or a revenue model. Most apps are free to download, but free apps make money too. Ensure you have your monetization strategies built into the app in the early stages.
Implement Rigorous Testing To Make The App Flawless & Fix All The Possible Glitches
It's good that your mHealth app is built and it's looking good. But without efficient testing, you can't guarantee that the app is free from bugs and other technical issues. So, help your development team in performing tests to verify the credibility of your end product.
Ultimately, what matters the most is applying the agile development practices and putting sincere efforts to building a successful mHealth app. Also, a little bit of knowledge about the medical app development industry can be a lifesaver in your healthcare startup's journey.
Video – Startups
We have all heard and read about startups in the news, but do we really know exactly what the term means? Not every young or new company is a startup. Watch this video we created to learn what the term means and what type of new companies are not in this category.