Life insurance is important to have. It protects your family and beneficiaries when you become deceased. It can pay for funeral costs as well as leave money for the support of children and other dependents. Life insurance companies generally want to know about your medical history. People who are in poor health or have problems are at higher risk. This can may insurance costs higher or make some policies unavailable.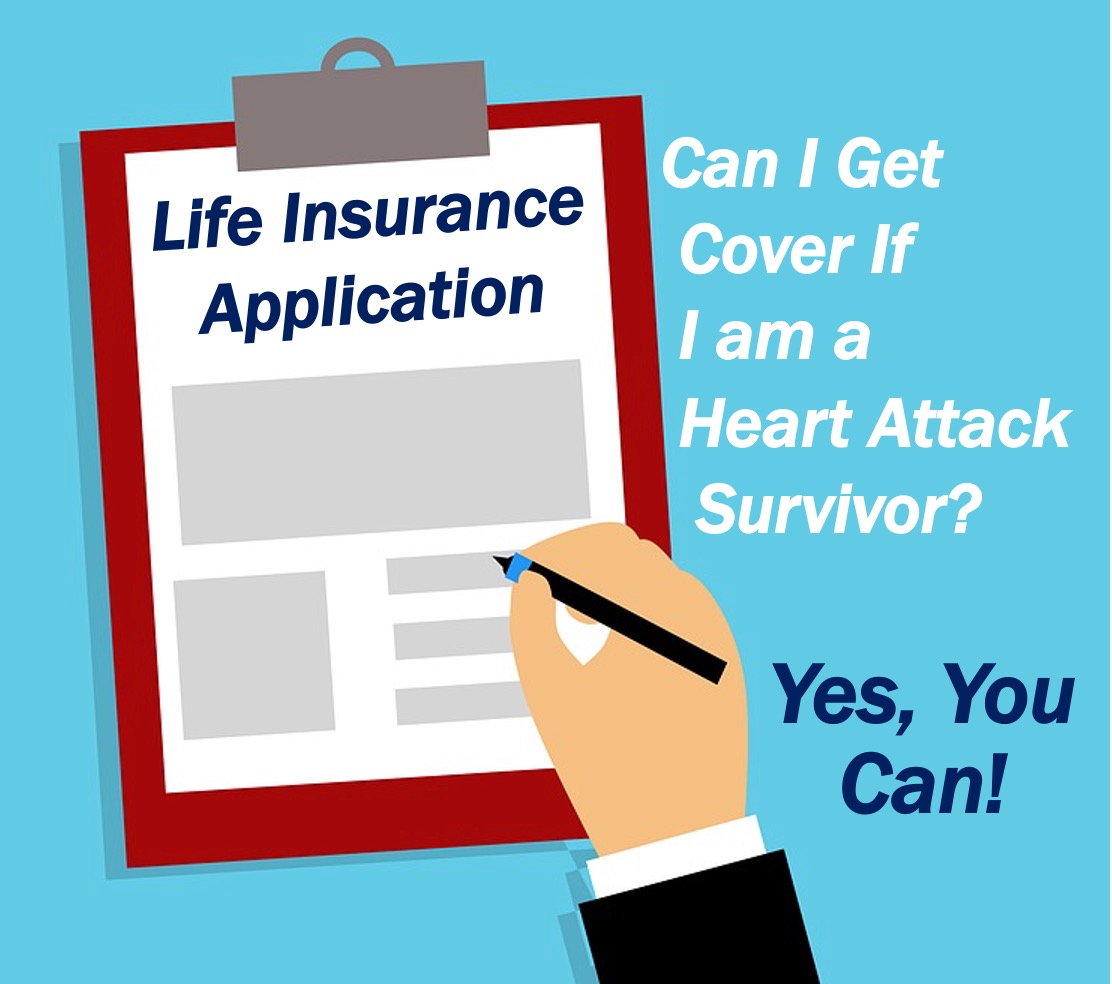 About 12% of the population of North America is stricken with heart disease and CDC statistics show that it is the number killer in the U.S. If you have survived a heart, it may put you in the mind of getting life insurance.
Life Insurance for Heart Attack Survivors
Having a heart attack is a life-changing experience. It can make you think about your mortality and realize how important life insurance is. You may wonder, can I get life insurance after a heart attack? The simple answer to the question is yes. Insurance companies will underwrite life insurance policies for people who have had heart attacks. With the advances in medicine, people with heart problems can recover faster, and live longer after a heart attack. Insurance companies take this into account. Almost a million people in the country survive a heart attack every year and most of them are able to have life insurance.
Life Insurance Rates for Heart Attack Survivors
The amount your life insurance premiums will be will depend upon several factors. The platinum rates offered by many companies will certainly not be available. Most heart attack survivors can get insurance at standard rates. These will not be the most affordable premiums but they will be covered. Some factors that help decide how much you pay are:
Your Age
The Medications and Treatments You Are Receiving
Your Prognosis
The Current Condition of Your Heart
The better your outlook for recovery, health, and longevity, the lower the rates you can enjoy. They are other factors to be considered and you will need to speak to your insurance agent to get accurate estimates.
Options for Survivors Who Are Denied Life Insurance
If your heart condition is very poor and doctors are concerned about your overall health, it is possible that insurance companies will deny underwriting a standard policy for you. There is another option although it won't offer the full benefits a standard policy will. Some companies offer guaranteed acceptance policies that do not require a medical exam. These policies do have death benefits but they are much less than a standard policy. The premiums will also be significantly higher. A guaranteed acceptance policy is not ideal but it can help out if it's your only option.
A heart can be a near-death experience or certainly feel like one. It can make you think about the future of your loved ones after you are gone. A heart attack survivor can get life insurance but it will likely be a lesser and more expensive policy. Whatever type of policy you get, it is best to follow your doctor's order, eat well, exercise, and take your medication. Longer life is always a worthy goal.
---
Interesting related article: