Minor and major refurbishments to residential and commercial properties can be funded in a variety of ways. Bridging finance is a particularly popular choice for businesses and private borrowers alike, providing a short-term stop-gap solution for projects like these.
Refurbishment finance is a specialist type of bridging finance, issued to cover the costs of all types of property repairs and improvements. It can be used to boost the value of a property prior to listing it for sale, or to bring an uninhabitable property up to an acceptable state of repair.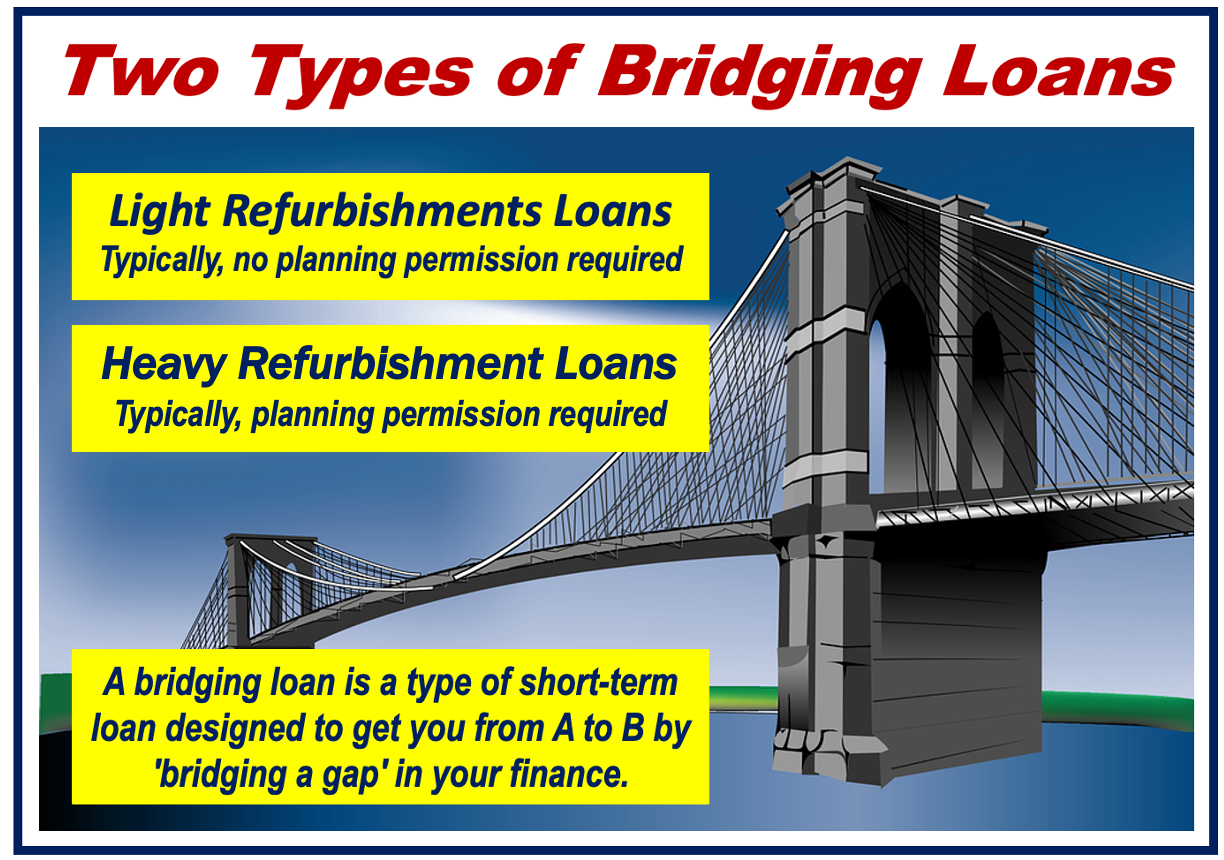 But when submitting an application for refurbishment finance, there will typically be two categories of loans available:
Heavy Refurbishment Loans, and Light Refurbishment Loans
Understanding the differences between the two is important so that you know which best suits your requirements. Thankfully, drawing distinctions between these two types of refurbishment loans can be fairly straightforward.
Light Refurbishments Loans
For the most part, any property renovations or improvements that do not call for planning permission fall within the 'light' refurbishment category. This means that if the planned renovations or repairs do not require a regulatory approval, they will most likely be classified as light refurbishments.
In addition, the vast majority of light refurbishment loans are issued in sums of no more than 15% of the total value of the property. Lower-value loans do not automatically categorise the works as light refurbishments, but most light refurbishment loans fall below this 15% threshold.
Examples of property improvement works that would fall within the light refurbishments bracket include the installation of new kitchens and bathrooms, replacing windows and doors, adjustments to electric wiring, extensive interior decorating projects and so on.
In all instances, these are the types of refurbishments that do not involve any major structural alterations to the property. Light refurbishments have a tendency to be more cosmetic in nature, focusing on the visual appeal and general comfort/convenience of the property's interiors.
Heavy Refurbishment Loans
Meanwhile, almost any property improvement project that calls for planning permission will fall within the 'heavy' refurbishment category.  These tend to be significantly more extensive and costly projects, calling for funding that exceeds 15% of the total value of the property.
While not always the case, heavy refurbishment loans are issued for projects that involve structural adjustments. Typical examples of which include property extensions, removing walls to create open-plan layouts, full repurposing of a building's interior spaces and so on.
Essentially, heavy refurbishment loans bridge the gap between this type of finance and specialist development finance. The main difference is that while refurbishment finance is issued for property repair and renovation projects, development finance can be used for ground-up developments. In addition, refurbishment loans are issued in the form of a single lump-sum payment, while development finance is transferred over a series of installments.
In addition, qualifying for development finance can be more difficult, as most lenders offer such facilities exclusively to experienced property developers and construction companies with an established track record.
Ask the Experts…
If you are unsure as to which of the options available is right for you, an obligation-free consultation with an experienced broker could prove invaluable. Your broker will outline the various options available and ensure you fully understand the pros and cons of each facility.
For more information or to discuss your requirements in more detail, contact a member of the team today.
---
Interesting related article: