Managing your technology problems is an effort-based task for a business. Without the proper knowledge and guidance, a company can spend a lot of money on projects which do not provide them the necessary services. Below we will see how a company should become proactive to keep the business working fluidly.
The Emergence of Managed IT Services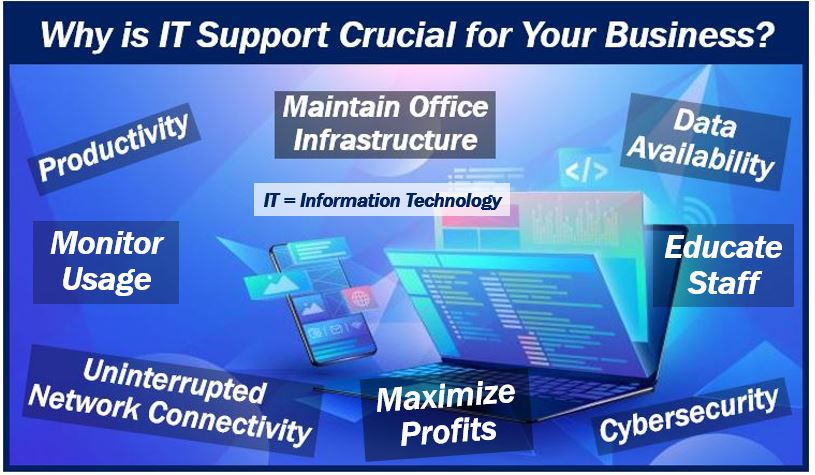 Managed IT services mitigate any technology problems via remote monitoring, proactive maintenance, and proper and timely management. A business possesses several advantages with the aid of managed IT services:
Many technical support service providers use state of the art remote management technological tools that help incorrect monitoring.
The certified technicians ascertain the business is running smoothly without a technical glitch that can hamper profits.
If any piece of hardware is not working appropriately, the technical support service providers troubleshoot the problem, resolving any issues before they occur as major business setbacks. Without a professional's help, you might not understand the issue until it becomes a significant roadblock. Hiring an experienced technical support services firm, including Tech to Us, is crucial as they will keep any pain points at bay.
A reliable and reputed provider constitutes advanced tools, including automation and artificial intelligence, to develop self-healing infrastructure. Such advanced tools help detect any threats, outdated software, or other roadblocks and resolve them amicably.
The Importance of Proactive Intervention
Automated procedures can streamline and augment the user experience. However, many technical aspects need expert proactive intervention by experts in the field. The service provider possesses proper channels and can warn you of a defect in a program. Such a way helps you manage your cash outflow effectively without harming the data and enlarging expenses.
Proactive IT intervention is preventing issues before they occur. The managed service providers prevent any lost productivities, costly downtimes, and potential reputational damage from any data breaches. In addition to that, they also boost employee morale of the company. Since they can take care of an upcoming difficulty, the employees' do not have to sit around waiting for the repair services and waste time.
Costs Associated with the Services
The break-fix model is the practice of calling an IT professional only when there is a related problem. According to the model, the charge depends on the consultation, repairs, and hourly labor, and it is highly impossible to predict the budgets of an unforeseen problem. Also, since such IT situations are emergency ones, you hardly have time to analyze if you are paying a fair price or not.
Moreover, no preventive measures exist, except for hiring a technical support service that one can take to tackle such problems. Many people think that this strategy is reasonable. However, the disadvantages of this strategy far outweigh the plus points. Thus, if you follow this model, try calculating your yearly expenses and you are sure to leave yourself surprises looking at the unexpected high expenditures.
If you consider the long run, hiring a support service provider can act as an investment to your company with proved lesser expenses over time.
---
Interesting related article: "What is Information Technology?"