Starting a business is no easy thing. There are various aspects of running a business that is quite tough to navigate. But then again, this has never stopped people from braving the tides.
If you're one among the many who've opened successful businesses and you're still at it, well, congratulations are in order. That aside, there couldn't have been a better time to run a business whether online or offline like in this era. For starters, communication has greatly improved, sales channels diversified, and yes, faster transaction mediums.
Now, when it comes to running an online franchise, you'll notice that things are a bit different from those of a brick and mortar store. Most of your business operations will be conducted online and you'll not – in most cases – come into physical contact with your clients. Now, this makes it even easier to run your business from virtually any location.
Talk about advanced business operations. However, there are challenges to running an online business that you'll need to overcome to be successful. In this piece, we'll provide you with well-researched tips on how you can help your online business succeed.
Take Care of Your Business' Legal Issues
First things first. It's imperative to ensure that any legal issues revolving around your online business are sorted out before you even launch your business online. For you to run your business successfully, some various restrictions and regulations must be evaluated.
Taking care of these issues will save you a great deal of time, energy, and resources. John Di Giacomo, an intellectual property, corporate, and internet lawyer at https://revisionlegal.com/services/internet-lawyer/ says that you don't want to be caught off-guard with the online business legal issues.
Most of these regulations you may know about as they are very much similar to those of conventional businesses. But the thing is, understanding them earlier on will provide you with insights on how to strategically plan and work through them. Among the legal issues that you'll need to know include:
Tax laws
Payment gateways
Copyrights, trademarks, and patents
Shipping restrictions
Insurance
Permits and business licenses
Know Your Competitors
While it can seem like an easy thing to forego and ignore, knowing your competitors will be a vital aspect to consider when running an online business.
You'll want to know what makes consumers prefer them over your business, the kind of marketing strategies they use to lure in more customers, the overall performance and look of their business websites, and whether they are professionals or amateurs. Whatever they lack in one area, ensure to capitalize on it!
Re-evaluate Your Website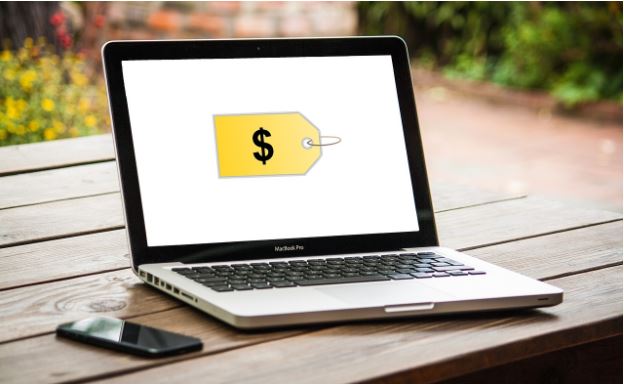 Your business website plays a monumental role in your franchise and you must optimize it for search engines. Ideally, you'd want to rank hire like most of your competitors.
So, the first thing you'll need to work on is to find ways that will allow your website to be influential. Among the things that you can do to make your website rank higher on search engines and attract quality traffic include:
Improve your site's user experience

Make your website mobile-friendly

Improve your website's loading speeds

Invest in quality backlinks

Optimize your website for local search
Add a Personal Touch
People want to feel appreciated and there's nothing wrong with saying thank you even when running an online business. Show your consumers that you appreciate them. In addition to this, you may include freebies to lure in more customers.
Before your consumers love your products, you need to love them first. In doing this, you'll be more passionate about what you do and this is the side of you that will attract success. Customer services will also help to propel your online business to success. Ensure to get back to consumer queries in time and don't mind those who'll leave ill comments. They have a right to do so. Just keep on doing the good work and someone will appreciate and commend you for it.
Protect Your Reputation
They say that bad news spreads faster than wildfire and this couldn't be any truer. Bad word of mouth will tarnish your reputation and it will take you more time to recover from it. This will end up hurting your business. You can set up notifications from google to alert you whenever your brand is mentioned online. This way, you'll rectify minor mistakes before they can escalate and ruin your business.
As you can see, these are simple tips but ones that will prove to be very effective when it comes to propelling your online business to success. The most important thing is to remain persistent in delivering quality products and services. You cannot go wrong with that.
---
Interesting related article: "What is a Brand?"