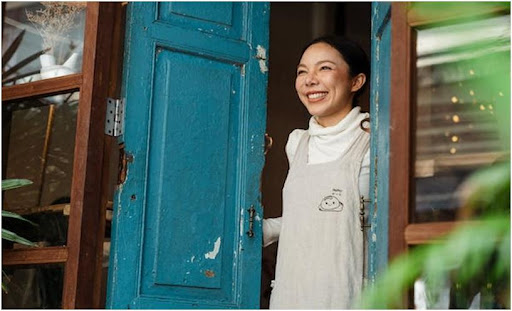 Whether you need money to open up your small business or keep it going, a small business loan might be the best option for you. You don't necessarily need to have been in business for a long time or have a stellar credit rating to get a small business loan, although those things help. 
No, these days there are lots of lenders to choose from, and their eligibility requirements can vary widely. Before you begin the loan process, it's a good idea to narrow down what you need the money for, investigate your own eligibility for a loan, and consider your lender options. Then you can gather your documentation and apply for the right small business loan to meet your needs.
Know Why You Need the Money
What are you going to spend the loan money on? Do you need to cover startup costs? Do you need to buy equipment, or cover day-to-day operating expenses? Are you looking to take out a loan less than $50,000? 
The answers to these questions will determine what kind of small business loan you should apply for. Some lenders, for example, offer small business loans specifically for equipment or loans to cover startup costs. If you're not sure how much money you'll need, you can take out a small business line of credit that allows you to borrow up to a certain amount. If you need a small loan, you might qualify for the Small Business Administration's Microloan program, or for a microloan by another lender, like the Women's Microfinance Initiative. If you're hoping to cover startup costs but can't get a startup loan, a business credit card might be easier to get.
Know Your Eligibility
Lenders might check your personal and business credit scores, so get them as high as you can. Most lenders will want you to have a personal credit score of at least 650 and a business credit score of 160 to 165. 
A business lender may also require collateral to secure your loan. For example, if you get an equipment loan to buy industrial machinery or other equipment for your business, and you default on the loan, the lender may be able to seize your equipment. You may even have to give a personal guarantee, securing the loan with your own personal assets. Your time in business and your annual revenue will also be a factor in determining your eligibility – if you've been in business less than two years, you might have a hard time getting a business loan, but there are some lenders willing to loan to businesses after as few as six months of operations.
Consider Your Options
These days, you have some options when it comes to getting small business loans. You can apply with a traditional bank for a traditional small business loan, but that may not be the best option if you have bad credit or need the money fast. Online lenders process applications faster and give more loans than traditional lenders, and may issue funds as soon as the same business day the application is filed.
Gather Your Documentation
A lender will ask you for plenty of documentation of your business, annual revenue, and personal and business credit history. Be prepared to produce:
Your business license

Business and personal income tax returns

Business and personal bank statements

Your Articles of Incorporation

Your business plan 

Your profit and loss statement

Your building lease

Your financial statements
You should contact the lender before you begin your application to make sure you have all the documentation you need.
Follow the Lender's Application Instructions
Different lenders are going to have different loan application requirements. You might need to give your Social Security number (SSN), your name and business name, the amount of money you want to borrow, information on what you plan to use the money for, your annual business revenue, and your business tax ID. Submit your application and wait for approval. Once your loan is approved, the lender will send you an agreement to sign before making funds available. 
A small business loan can set you on the path of being your own boss or help you get the funding you need to take your business to the next level. And even if you don't get your loan approved by a traditional bank, there are plenty of online lenders to choose from these days. Get your business loan as soon as possible, so you can build the business of your dreams.
---
You may be interested in: How to Choose the Best Process Documentation Software for Your Business