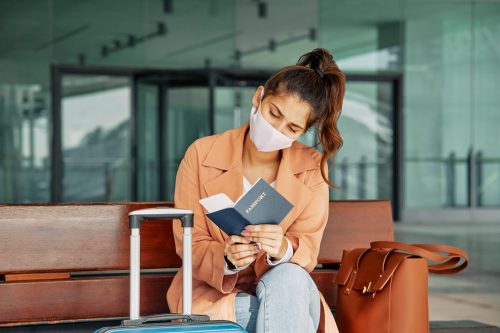 The world today has become a global village. Thanks to technology and the internet, millions of businesses are no longer bound by national borders.
Now, in the same way you have thousands of potential customers beyond your locality, there is also highly skilled talent all over the world just waiting for you to tap into it. In the past, international recruiting was considered expensive and a reserve of large corporations who could afford the relocation process. However, today, SMEs are also looking overseas for the right talent to fill openings.
That said, if you are thinking of hiring talent from abroad, using a global immigration service is by far the easiest and most convenient option. So, what exactly can these services provide you?
Guidance on the Immigration Requirements
Every country has its own immigration laws. However, a service specializing in global immigration will usually have firsthand knowledge of the relevant laws. So, it should be able to bring you up to speed on the requirement of relocating your employees from or to another country. 
Remember to check that the service covers the countries and territories you will be dealing with before you start working together.
Full Handling of the Relocation Details & Processes
A global immigration service goes beyond guiding you on immigration requirements. It actually handles the process for you. Immigration usually involves a lot of documentation and follow-up. 
So, your immigration company will file and coordinate the process of securing a visa, work permit, and permanent residency for your employee. On the other hand, you can continue running and growing your business, knowing your staff expansion is being handled by someone else.
Assistance with Employee Settlement
The immigration process doesn't really end when the employee lands in the new country. They need to get settled in the now unfamiliar environment. That's why immigration services have in-country expert support.
So, once your employee has relocated, the service will help them navigate the settling-in process. This way, they can onboard faster and, consequently, integrate with your company in no time.
Updates on Immigration Status- Expirations & Renewals
Even after everything has settled down, you still need to ensure all your international employees have updated documents at all times. Otherwise, you and them can get into trouble with the law. 
Still, keeping track of all these details can be difficult, especially when you have a lot on your plate. The good thing is your immigration service will also handle the tracking process for you and give you updates. So, you will be in the loop on expirations, renewal status, and so on.
In Conclusion 
It has become harder for companies to find and retain top talent. This has led to businesses looking beyond geographical borders for the right fit. That said, the relocation process can be pretty tedious, depending on the country you source talent from. That is why it is always best to go through an immigration company. 
With a global immigration service, everything is taken care of on your behalf, making your international recruiting unbelievably easy.
---
Interesting Related Article: "What Is Second Citizenship? Efficient Ways To Obtain Your Second Passport"