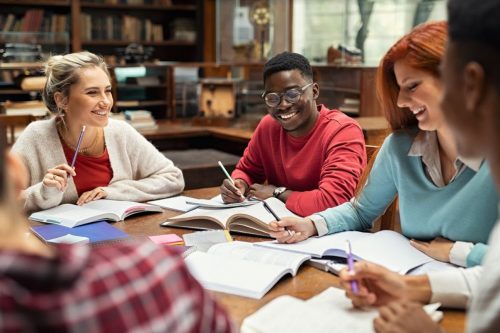 College is supposed to be one of the most life-changing and exciting times in one's life. It's time of new acquaintances, love, discoveries, and dreams. Not only will you write and proofread essays, but you will also work on your skills and carve out who you really are. In other words, it is totally up to you to make college a place that will shape up your professional future. After all, you deserve to have to the best academic experience possible, so let us focus on some of the things that you should stay away from when you're at the beginning of your college journey. 
Don't Be Disrespectful
You are a new person in an environment that you have never been with. That is why it is important to be polite. Avoid being disrespectful with the people around you, as well as embrace the manners that your parents did their best to give you. Now you have to live in college dorms, which means you have to get along with your roomie and the other members of your small community.
Don't Party Too Hard
All college and university students tend to have a lot of fun in college. However, if you're dealing with behavior that is triggering to you, ensure to stay away from partying hard. The reality is that you can have some really great time with pals even when you are sober. However, if you find yourself getting in the mood only when you're drunk, then it's time to seek help.
Don't Cheat
Whether it's with your boyfriend/girlfriend or on an exam, it is important to be honest. Hard classes are an essential part of academic process, and the pressure may be too harsh. Nonetheless, avoid cheating on an important essay or research paper. Instead, make sure to polish up your skills. If you're struggling with writing or editing writing assignments, seek trusted websites that land you a hand to write or edit an essay, lab report, or any other piece. Editing college essay with bettertxt or any other website is much better than trying to cheat with your homework.
Don't Compare Yourself to the Crowd
People are different, and there is nothing wrong with it. Comparing yourself to the people around you will make you unhappy with your own life. If you find yourself feeling depressed about who you are, take into account the things that make you happy and proud of. Stay away from the filtered Instagram lives of others. The reality is usually absolutely different from what you see on the screen.
Don't Spend More Than You Can Afford
The reality is that college is one of the most expensive things in one's life. For that reason, you have to make sure that you don't spend money that you don't actually have. Shopping every weekend is a bad idea. Avoid wasting money just because you think you can. It is important to save funds in case of an emergency.
Don't Skip Classes
It is important to ensure that you're always there attending your college classes. After all, being a college student is a privilege, even if it's something that you can benefit from for free. Set alarms in order to get to class right on time. If you need to change your schedule to make sure you don't have to skip classes due to the academic overload – do that. At the same time, do not show up only because you need a good grade. Make sure you attend your college classes because you're passionate about the chosen course. If you treat your college courses well, you're going to have the brightest future possible.
Don't Procrastinate
A lot of college students procrastinate. You keep telling yourself that you will finish that book review tomorrow, find course-related sites in an hour or two, and do the workout session in two days. But the reality is that tomorrow comes sooner than you know. That is why it is important to cope with all the tasks before the due dates. As a result, you will feel less anxious and submit every project on time. Needless to say that you will always be prepared for a test or exam. Since most professors do not expect your papers submitted late, ensure to complete your works when specified.
Don't Neglect Your Health
It is important to stay away from the routine that includes loads of junk food and lacks exercising. Replace unhealthy late-night snacks with nutritious alternatives and do a quick workout at least once a day. Stay hydrated and have less caffeine-based drinks during the day. Keep in mind that your health is your best investment at the moment.
Don't Get Isolated
When in college, never hide from the society you live in. The point here is that isolating yourself may soon turn into a depression that will be hard to combat. As a college student, you need to interact with the world and go through your academic years with someone you can share the load with. Making new friends is a tough task; however, living every day as a loner is harder.
---
Interesting Related Article: "Planning on Going to College? Here's How You Stay in the Best Physical & Mental Shape"