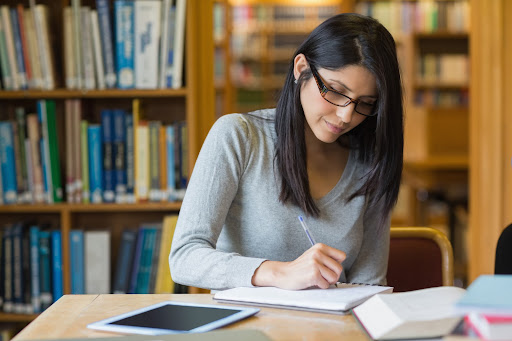 For most Indian students, studying abroad is a life-changing experience. This helps the students to learn about different cultures, build a global perspective and get significant educational experience. Nonetheless, one of the most significant hurdles that Indian students who are interested to study abroad face are their fluency in the English language. In most institutions across the globe, English is the primary language of instruction. It is therefore important that Indian students who are planning to study abroad should know English. This will help them to excel academically. It is therefore a good option to pursue an online English speaking course.
English is the most common language of communication across the globe and it is believed that knowing English will help you to get better education and employment opportunities. Irrespective of whether one wants to go abroad for the purpose of studies or want to appear for a job interview, having a perfect command over English will be required. There are several good speaking English classes available but it is important to choose the one that is the best.
Role of English in Pursuing Higher Education Abroad
Several students are interested to appear for international examinations like SAT, GMAT etc. to pursue their higher studies abroad. Each of these examinations requires the applicants to take English proficiency to the next level by clearing tests like the PTE Academic, TOEFL or IELTS to measure English communication skills as per international standards.
IELTS and TOEFL: Important Language Proficiency Tests
The two most common English Language proficiency tests that Indian students have to take to verify their English speaking abilities are the IELTS and the TOEFL. These examinations evaluate the ability of the students to speak, read, listen and write English. They have to get a score that is accepted in the educational institutions and universities across the globe. To get a good score in either of these examinations, the student must be good at English communication. To be able to be proficient in English, students should register for an online English speaking course.
Importance of Fluency in English
There are several reasons why fluency in English is essential for Indian students who want to study abroad. To know about these reasons better, you can go through the discussion below: 
Allows Students to Interact with Teachers and Other Students Better 
If students can communicate in English well, they will be able to interact better with their fellow students, teachers and others whom they meet during their study years. Knowing English will also help them to understand the lectures better, engage in debates and also write academic papers. Knowing English also helps the students to adjust better to the academic and social environments. They can develop better friendships with the local students and are also able to participate in extracurricular activities. This makes their overall study experience abroad much better. 
Though English is a uniform language, there are different styles and accents of speaking and communicating in English in different countries. If an individual is proficient in speaking English, it helps him/her to adapt himself or herself better to the social circle and the culture. Individuals can gain proficiency in English by joining a spoken English course. If you can communicate better, that also helps you to find new routes and build the future.
Helps Students to Get Higher Grades
When you are studying abroad, knowing English is immensely important. This is because it is not very easy to do higher studies in a country whose language you are not familiar with. If you, however, know the English language well, that helps you get better grades and you are also able to get better opportunities. Being able to communicate well helps in creating a better impression. Good grades are essential to get better job opportunities and therefore, it is highly recommended that you register for English speaking classes that will help you improve your English.
Provides Opportunity to Discover the World Better
If you know good English, you can tour the world and make good friends. This also paves the way for you to study anywhere in the world because most of the countries in the world have people who are able to speak and understand English.
Conclusion
It is true that knowing English certainly has several benefits. English is the language of worldwide commerce and communication and knowing it will give students a better opportunity for employment in future. Joining the online spoken course with a certificate will be a good option for you if you want to learn English. It is therefore important for Indian students to improvise their English Language skills so that they can succeed in their academic endeavours abroad.