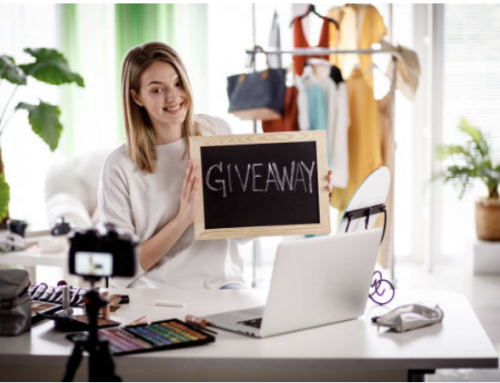 Customized giveaways are a great way to get the attention of your target audience. A giveaway is a promotional event where a company gives away free stuff to its customers or potential customers. The idea is to attract new customers and build loyalty.
Giveaways are a powerful marketing tool because they allow companies to connect directly with their customers and they leave a piece of their business with them. This makes the company more memorable and helps it stand out from competitors.
So, if you are looking for ways to improve your marketing strategy, consider custom giveaways. Here are some reasons why custom giveaways like custom chapstick work.
1. People feel Appreciated
When you give people something they didn't know they needed but comes in handy, they feel appreciated. For instance, give them hand sanitizer, lip gloss, or custom chapstick. These may seem like little things, but they come in handy at the right time.
And so, having custom chapstick in different flavors for men and women will appreciate the gesture. You can also use custom chapstick and other custom giveaways to reward customers for their loyalty.
2. They Increase Brand Awareness
Customized giveaways are branded merchandise that increases brand awareness and creates a positive impression of your brand. These products are highly cost-effective and are a great opportunity to create unique pieces that no other company has. Customized giveaways increase customer loyalty, meaning customers will probably return to your store. In addition, they get noticed, provide value, and generate buzz.
3. They are Highly Targeted
Custom giveaways work because they are highly targeted to specific audiences. By creating customized products, you can reach out to a specific group of people with common interests, values, and beliefs. This allows you to target your audience and ultimately increase sales and conversions effectively.
There are several types of giveaways, including branded items, promotional items, coupons, and sweepstakes. These items are usually inexpensive and distributed widely to reach potential customers. As such, you can choose one type of custom giveaway to draw the attention of a specific target audience. For instance, custom chapstick can help you attract female customers if they are your target audience.
4. They are Effective for Viral Marketing
Viral marketing is a type of advertising where a company tries to get its message out through social media. The idea behind viral marketing is to create a buzz around a certain product you offer. For instance, custom chapstick is a great SPF lip balm for men and women. Providing it as a custom giveaway when someone buys a certain product is a surefire way of creating a buzz around the product.
This increases brand awareness by bringing in new customers through referrals. In addition, potential customers will want to engage and follow your brand. This means you can generate great traffic to your brand, thanks to social engagement and following by potential customers.
Conclusion
Custom giveaways are intended to draw attention, increase awareness, and generate leads. They are effective because they provide tangible benefits like discounts, freebies, and exclusive deals. In addition, people love these offers because they are personalized and unique. So, customized marketing giveaways are great and effective if done correctly.
---
Interesting Related Article: "What Trends B2B Marketing Agency Should Accept in 2022"