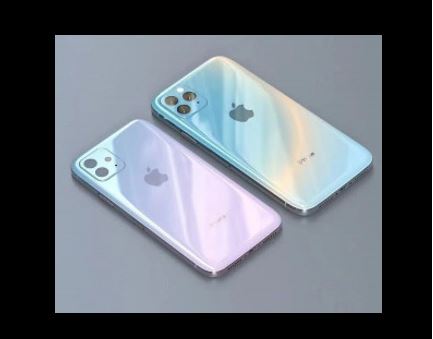 Just as many of us do, you probably dream of owning a coveted iPhone or a One Plus. But when your eyes see the price tag, your heart sinks a little. But here's a silver lining. You can still own the latest iPhone or a Galaxy Note or any phone of your choice by looking into the refurbished phones market. Yes, refurbished phones are on the rise and they're here to stay. It's a huge market today, where thousands of used phones of excellent quality are sold at extremely attractive prices. In fact you can even buy now and pay later through no-cost EMI options!
Here are some reasons why buying refurbished phones is a smart choice:
Affordability:
Well, yes. Refurbished phones are significantly cheaper that new phones. In fact they may even be around a hundred dollars (15-20K Rs) lower than the original price of the phone! An iphone which would cost you no less than $400 (70,000 Rs) is now available at half the price when it is sold as a refurbished phone. Even if the reduced price seems steep, you can buy now and pay later through no-cost EMI options!
Quality:
You should be worried about a refurbished phone's quality only if you buy it from a flea market or an unknown dealer. Be very careful about where you buy your refurbished phone. Today fortunately, platforms such as Amazon and Flipkart are selling refurbished models and are thoroughly examined for quality before being allowed to sell on the platform.
Long life cycle:
It has become a fad to replace phones every 2 years these days, because people want to stay tech savvy by possessing only the latest versions of a phone. The iphone 7S works very well even in 2020. So it's a myth that phones have a short life cycle. Refurbished phones come with a long life cycle and will easily last a good 3-4 years if maintained well.
Ecological choice:
Did you know that 2 million metric tons of e-waste is produced every year? Well that's what happens when we replace our phones every year. You can be a proud contributor to the environment by choosing a refurbished phone over a brand new one. Phones are designed to work for much longer than a year or two.
Warranty:

When you buy a good quality refurbished phone from trusted dealers, you generally get a warranty of one year. So any damage to the phone is covered by warranty for a year. Always check for warranty before you buy a refurbished phone.
These are 5 reasons why you should definitely consider buying a refurbished phone. Today, with companies like ZestMoney offering no-cost EMI options on refurbished phones, even to those without a credit card, there's no reason why any phone is too expensive or out of reach.
So, stop worrying and buy your dream phone. Just buy now and pay later!
---
You may be interested in: "The Benefits Of Purchasing Used Apple Products"