This article provides information on the Hewlett-Packard Company (HP), including a general overview of the company, live stock market data, the latest financial results, and company-related news.
HP is an American multinational IT company based in Palo Alto, California. The company is considered to be one of the most successful startups of all time.
It focuses on producing computer hardware, software, and providing IT services and consulting.
HP company was founded in 1939 by two close friends; Bill Hewlett and Dave Packard. The two started out by renting a garage with only $538 USD in working capital. A year later the company moved its HQ to a rented building in Palo Alto, California and moved into the microwave field – setting the future for signal generators.
According to Bill Hewlett: "We just happened to be on top of the rocket when it took off. We were here with electronic products when electronics became a big thing. We went up with it. We don't deserve one damn bit of credit for the success of Hewlett-Packard"
In 1956 Hewlett-Packard produced its first oscilloscopes and in 1957 the company went public, with shares selling for $16 USD.
As the company grew it began to have a much more global presence (opening a marketing organization in Switzerland and a manufacturing plant in Germany).
The first computer produced by HP was the the HP 2116A – in 1966. A few years later they released their first "personal computer", the HP 9100A – essentially a desktop scientific calculator. It was not until 1982 that the company released a "desktop mainframe," the HP 9000 technical computer – as powerful as the computers the size of rooms in the 1960's.
HP made another real breakthrough in 1984 with its printer the "HP ThinkJet" – the first inkjet printer – which was quieter, used less power, and overall better in quality than other printers at the time.
The company enjoyed significant success in the computer hardware and software industry and its dominance in the market continues. In 2012 HP was the largest PC vendor by sales.
Hewlett Packard has a wide range of business focuses (from producing printers to creating mobile apps). The company's operations are divided into the following business segments:
Printing and Personal Systems Group (PPS): this division produces laptops, tablets, desktop computers, monitors, and printers.
Enterprise Servers, Storage and Networking (ESSN): this division produces servers, storage devices, and provides networking solutions.
Software: this segment focuses on the development of software. HP is one of the largest software companies in the world in terms of total software revenue. The Software division of HP produces business service management software, mobile apps, analytics, portfolio management software, enterprise security software, automation software, orchestration software, and cloud computing solutions.
Financial Services (HPFS): provides IT investment solutions by helping companies build the right IT investment strategies.
Corporate Investments: this segments provides business intelligence solutions as well as licensing HP technology to other companies/entities.
Hewlett-Packard Company – Company Overview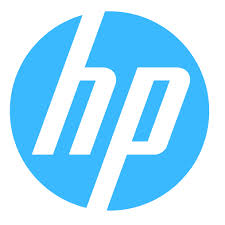 President and CEO: Meg Whitman
Intermin Chairman: Ralph Whitworth
Type: Public
Industry: IT Services / Software / Hardware
Publicly listed on the New York Stock Exchange (NYSE)
NYSE stock ticker symbol: HPQ
S&P 500 Component
Revenue: 112.298 billion USD (2013)
Net income:  5.113 billion USD (2013)
Diluted earnings per share: $2.62 USD (2013)
Founded: January 1, 1939
Founder(s): Bill Hewlett and Dave Packard
Employees: 317,500 (2013)
Corporate headquarters: 3000 Hanover Street, Palo Alto, CA 94304
Corporate contact number: (650) 857-1501
Investor relations contact number: (800) 286-5977
Investor relations email address: 

[email protected]

Website: http://www.hp.com/
Hewlett-Packard Company – Live Stock Market Data
---
Hewlett-Packard Company – Financial Results
Revenue

 (in $ millions)

2013

2012

Products revenue
$72,398
$77,887
Services revenue
$39,453
$42,008
Financing income
$447
$462
Total net revenue
$112,298
$120,357
Costs and expenses (in $ millions)
Cost of products
$55,632
$59,468
Cost of services
$30,436
$32,600
Financing interest
$312
$317
Research and development
$3,135
$3,399
Selling, general and administrative
$13,267
$13,500
Amortization of intangible assets
$1,373
$1,784
Impairment of goodwill and intangible assets
–
$18,035
Restructuring charges
$990
$2,266
Acquisition-related charges
$22
$45
Total operating expenses
$105,167
$131,414
Income (in $ millions)
Income (loss) from operations
$7,131
$(11,057)
Interest and other, net
$(621)
$(876)
Income (loss) before taxes
$6,510
$(11,933)
Provision for taxes
$(1,397)
$(717)
Net income (loss)
$5,113
$(12,650)
Comprehensive income (loss)
$6,894
$(14,711)
Balance sheet data (in $ millions)
Total assets
$105,676
$108,768
Long-term debt
$16,608
$21,789
Total HP stockholders' equity
$27,269
$22,436
Cash flow data (in $ millions)
Net cash provided by operating activities
$11,608
$10,571
Net cash used in investing activities
$(2,803)
$(3,453)
Net cash used in financing activities
$(7,943)
$(3,860)
Cash and cash equivalents at end of period
$12,163
$11,301
Common share data (in $)
Basic earnings (loss) per common share
$2.64
$(6.41)
Diluted earnings (loss) per common share
$2.62
$(6.41)
---
HP news:
August 21, 2014: revenue in Q3 2014 increased to $27.6 billion, but profit fell steeply to $985 billion from $1.39 billion in Q3 last year. There was a surprise increase of 12% in personal computer sales. Spending on R&D was 11% up. The company says it is now in a position to make some acquisitions.
23 June, 2014: Hewlett-Packard announced a massive layoff in its Fiscal 2014 Second Quarter Results report. It involves up to 16,000 more layoffs than the 34,000 previously planned – expected to be done by October, 2014. The increased number of redundancies are a result of poor second fiscal quarter results, which showed falling revenue, of $27.3 billion, which is 1% lower than the same time last year.
---