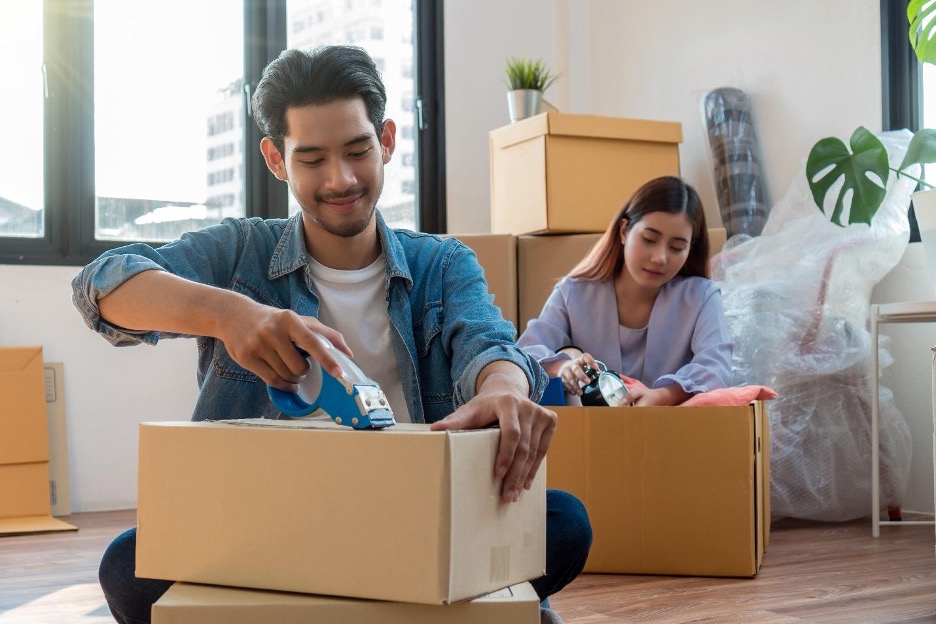 Relocation to New Jersey can be an exciting endeavor! New Jersey is a diverse state with a lot to offer, from its proximity to major cities like New York City and Philadelphia to its beautiful beaches, historical sites, and vibrant communities. Relocating can be a significant undertaking, both emotionally and financially. While many moving companies in New Jersey offer competitive rates, hidden fees can quickly escalate the final bill.  This article will shed light on the hidden costs of relocation and spotlight companies in NJ, that are committed to transparent pricing.
Unmasking the Hidden Costs of Moving
Before diving into the companies that prioritize transparency, it's crucial to understand the potential hidden costs that can arise during a move:
Packing Materials

: Some companies might charge extra for boxes, bubble wrap, and tape.

Travel Fees

: These cover the time it takes for movers to travel from their location to yours and back.

Heavy Item Charges

: If you possess particularly hefty items, some companies might impose an additional fee.

Storage

: Storing items overnight or longer can lead to extra charges.

Insurance

: While basic coverage might be included, comprehensive insurance will typically cost more.
Spotlight on Transparent Pricing Companies in NJ
Vector Movers NJ 
Overview
With over a decade in the moving industry, Vector Movers NJ has carved a niche for itself as a trusted moving company in New Jersey. Their commitment to excellence is evident in the numerous positive testimonials they've received.
Transparent Pricing Model
One of Vector Movers NJ's standout features is its commitment to transparent pricing. They offer all-inclusive prices, ensuring no hidden fees catch customers off-guard. Everything from wrapping furniture to travel and moving equipment costs is included in their initial quote. Their motto is clear: "What we quote is what you pay."
Services Offered
Vector Movers NJ provides a comprehensive range of services:
Local moving

Long-distance moving

Residential Moving

Commercial Moving

Packing services
White Glove Moving
Overview
White Glove Moving is known for its premium moving services in New Jersey. Their name itself suggests a meticulous and careful approach to moving, ensuring customers' belongings are handled with the utmost care.
Transparent Pricing Model
White Glove Moving is reputed for its straightforward pricing. Customers appreciate the clarity in their quotes, which often include all potential costs, minimizing the chances of unexpected fees.
Services Offered
White Glove Moving typically offers:
Premium moving services

Packing and unpacking

Storage solutions
Two Men and a Truck
Overview
Two Men and a Truck is a well-known moving company operating in various parts of the US, including New Jersey. Their widespread presence and recognizable brand make them a popular choice among residents.
Transparent Pricing Model
Two Men and a Truck have always emphasized clear and transparent pricing. Their quotes are detailed, ensuring customers are well-informed about the costs involved.
Services Offered
Typically, Two Men and a Truck offer:
Local and interstate moving

Packing services

Business moving services
Tips to Sidestep Hidden Costs
To ensure a move free from unexpected costs, consider the following:
Obtain Multiple Quotes

: This allows for a comparison of prices and services.

Seek a Detailed Breakdown

: Ensure the quote provides a comprehensive breakdown of costs.

Peruse Reviews

: Past customers' experiences can offer insights into potential hidden fees.

Discuss Potential Additional Costs

: Engage with the company to understand scenarios that might lead to extra charges.
Wrapping Up
The process of relocating can be smoother and less stressful when you're confident about the costs involved. By opting for companies like Vector Movers NJ, White Glove Moving, and Two Men and a Truck, which prioritize transparent pricing, you're taking a step in the right direction. Always remember to do thorough research, ask pertinent questions, and peruse reviews to make an informed decision. Transparent pricing not only benefits customers but also bolsters the reputation of moving companies in the competitive New Jersey market.
---
Interesting Related Article: "Things To Do Before Moving To A New Home"