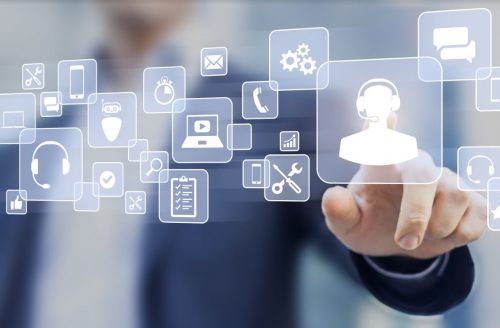 All businesses will likely need some form of customer service in place to assist customers and clients with any issues they may be having. These problems could be related to products or services, such as a bug or defect, or the customer may require extra guidance. However, a simple query that a customer may have can snowball into irritation and even a loss of future sales if they cannot get in touch with a representative from your company. This is why it's essential to have some great customer service reps available to talk to customers throughout the day to build trust and develop good relations with your customer base. Hiring the best possible customer service reps, especially for a growing small business, is not always the easiest of tasks, so to help you with this process, we've created this useful guide to walk you through the process and provide you with several tips.
What To Know About Outsourcing
To start off with, we should discuss the possibility of outsourcing your customer services. Small businesses can obviously benefit greatly from outsourcing to agencies, whether that's marketing, accounting, or in some cases, customer services. However, it's important to know that there are pros and cons to outsourcing customer services, and you should spend a lot of time deciding on whether or not it's right for you. In general, outsourced customer services are going to lead to lower customer satisfaction which can put your business at risk if you're not careful. These agencies may be able to answer the phones and provide customers with basic support and scripted information. Still, they won't have expert knowledge of your business or be able to properly offer full support or compensate disgruntled customers. In contrast, an in-house team will be able to provide proper care. Ultimately, you need to decide whether the cheaper cost of outsourcing versus hiring an in-house rep is worth the risk or not. 
Know When To Hire A New Customer Service Rep
Hiring any new employees for your team is not something that should be rushed. It's important to figure out if this is the right time to hire someone and when you should instead wait until your business has grown, for example. Here are some reasons why now might be the right time to start looking at hiring a new customer service rep.
Issues Identified In Your Metric Data
There are a number of measurements that you can glean from your business. A data analyst will be able to properly process your metric data here. Suppose they notice issues such as a slower average response time of your current customer service team, an increase in the time taken to resolve issues, and lower overall customer satisfaction levels. In that case, it might be time to add some new reps to the team.
If Your Business Is Growing Rapidly
When growing a business, your employees will likely begin to feel that growth as it gradually puts pressure on them. More customers and clients often lead to more work for your team, which is why you'd hire more people to help with this. As you bring in more customers, you'll likely start to get more complaints and queries from them, and so you'll be able to predict a need for more customer service employees.
When Your Current Team Seems Overwhelmed
If it appears that your current customer service reps are starting to get overwhelmed by their workload, this is a pretty obvious sign that you might need to make some more hires. Often, one of the main reasons we need to hire more employees is to alleviate some of the pressure from our current employees, as too much of this pressure could begin to negatively impact their work leading to more mistakes, less motivation, and higher employee turnover.
How To Find A Great Customer Service Rep
Finding a great customer service representative when you need one is not always the easiest of tasks, just as when hiring for any role. There are lots of customer service jobs out there today, and in this competitive jobs market, it's important that you do everything you can to source the right candidates using professional job search engines such as Adzuna and to also spend plenty of time ensuring that you choose the right person for the role. It may be tempting to simply hire the first promising candidate as soon as possible, but even the most skilled customer service reps might not be the right fit for your business. Here are some things to consider when hiring.
Search For Specific Experts Yourself
Recruiters can be invaluable when it comes to finding someone to fill a particular role, as they will actively search for suitable candidates that will match your specifications as closely as possible. Simply waiting for people to apply without taking a proactive approach can be lengthy, and you will likely get a lot of applications from unsuitable individuals.
Be Clear On What Skills Are Required
Clarity is key when hiring for your business, and there are a few things to consider here. First of all, you need to tell potential applicants which skills are required for the role as well as which are desirable. That way, candidates will know what to discuss when they apply so as not to discount any essential skills they may not have known you'd want from them

Attract The Best Of The Best To Apply
It's important to remember that no candidate is going to be perfect. Everyone has different levels of experience in their professional and personal lives, and some will have different strengths and weaknesses than other applicants. You should also consider the fact that someone that's been in this industry for five years, for example, doesn't necessarily have better abilities than someone relatively new to the role. Don't base all of your decisions on the length of time someone has spent in this industry, or you might miss out on some very promising and highly motivated newcomers.
Consider Tests For Candidates
During the interview and assessment stages of hiring, it's worthwhile to provide tests to your candidates so they can demonstrate their abilities to you. This can be a relatively stressful process, of course. Hence, it's important to remember that candidates might make certain mistakes and that this shouldn't necessarily be an indication of their full potential. Still, it can give you a good idea of what they're capable of and how well they can handle pressure.
Backup Alternatives For Customer Support
There are, of course, a number of different backup solutions here. While we would always encourage businesses to hire more customer service representatives if they're growing, there are ways in which you can alleviate a lot of the pressure from your team, at least temporarily, that doesn't include simply outsourcing to an agency. For example, you could invest in automation and productivity software for your customer service team and your entire company. This will help your team by taking over a number of time-consuming yet essential tasks and allow them to focus their expertise and efforts on more important tasks that they can only do. You could help customers solve their own problems with the help of FAQs and guides, or you could even train current team members to handle certain customer service tasks when those queries and complaints may fall under their jurisdiction.
---
Interesting Related Article: "How to Deliver Excellent Customer Service"