Running a home business has all kinds of benefits. You have more flexibility with the hours you work. You don't have to drive to the office, and many days you might not even need to put on business attire before heading off to the office. With that said, while there's something to be said about having your own home office, there are times when you will need a physical office location.
Whether you're just getting started with your home business or you have run into some of these problems already, here are some of the ways an Intelligent Office virtual office can aid in boosting the overall quality of your at-home company.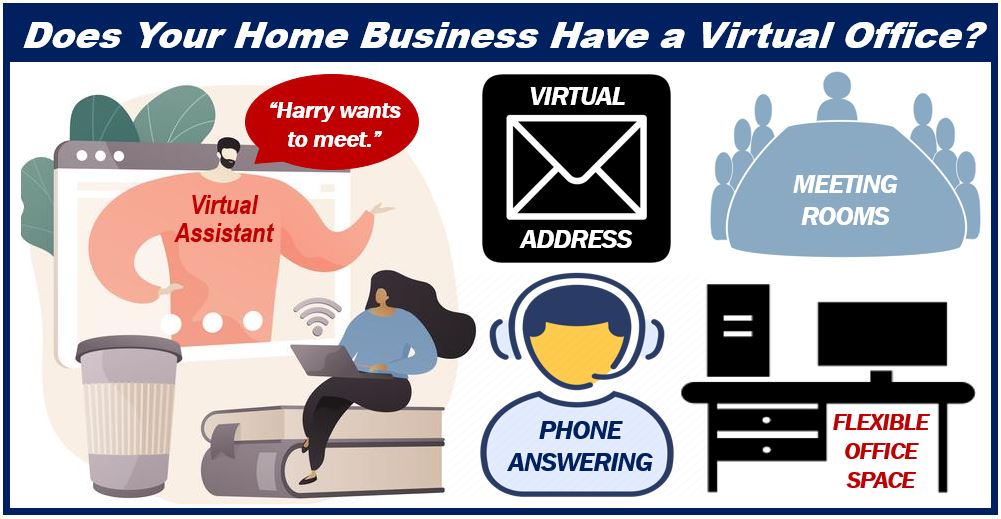 In Need Of A Physical Address
One of the major downsides to having a business run out of your home is the lack of a business address. There will be times when you'll need to publicly register your company, which means you'll need to offer up an address.
This is public information, allowing anyone and everyone to look up your address and instantly find out where you live. Depending on your line of work you probably don't want this. Having unhappy customers show up at your front door is not desirable, especially when you have kids at the house.
Instead, you will want to take advantage of a physical address feature that a virtual office provides. With a virtual office, you will have this address created for you. Now, you can keep your home life and your professional life separate, even though you work right from home.
Necessary Office Services
From time to time you might need to meet a client or another professional for a meeting. When Zoom calls are not enough, and you don't want to meet at a restaurant, you will need an office. Chances are you'd rather avoid inviting a potential client over into the living room.
Instead of dealing with that, or attempting to tiptoe around your son practicing drums or your husband asking where the TV remote went, you need a physical location where the meeting can take place. This is where a virtual office comes in.
With a virtual office, you can take advantage of the offered space when necessary. Whether you need a large conference room for a presentation or just a space with an office and chairs, there is something that will fit your particular needs for the particular meeting.
Maintain Your At-Home Lifestyle
There are reasons why you work from home. One of the biggest benefits of this is the amount of money you save with an at-home office. Renting out a physical office month to month is expensive, especially when 99% of the work you do is from home. Do you really want to pay a monthly rental fee for an office when you're only there for maybe one day a month?
Once you start paying for an office you're going to feel obligated to go out and work in the office. After all, you're paying for it, so you might as well use it. Before you know it you will be working there full-time, which completely negates the benefits of a home business.
Instead of paying for a monthly office and the other fees that go with it, a virtual office lets you come and go as you please, all with a fraction of the price tag you'd normally pay for a physical office location.
Begin Setting Up Your Virtual Office Today
There will be times when you find yourself in need of a physical location to aid in your business. Whether it is a location to hold office meetings with clients where your kids aren't running around in the back, or you simply need a mailing address for your company as you don't want to publicly list your house.
Whatever the reasoning, a virtual office can have significant benefits for you and your growing business. If you want to learn more about a virtual office and how it can impact your own company, or if you're ready to take advantage of what such a feature can provide you, now is the time to contact Intelligent Office.
---
Interesting related article: "What is Teleworking?"