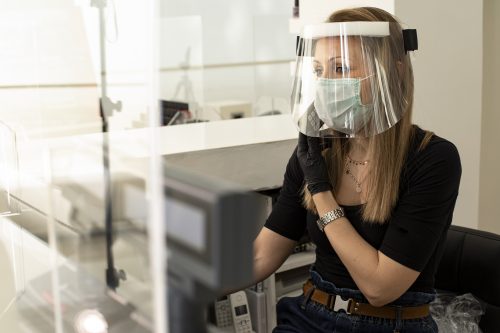 Professional home buyers refer to the companies that buy houses for cash. They usually buy homes for a low, cash price, directly for the purpose of flipping them afterwards. This means doing the necessary repairs on the house, and then reselling it later on. Even pre-pandemic, these kinds of companies have become quite popular, simply because there's a demand for them. It's an easy way for homeowners to sell their property, without the need of doing any repair on it.
Unfortunately, during the pandemic, these companies had to make changes in their operations. As the world was placed on a standstill, many businesses were forced to close. Now, as the world slowly recovers, businesses, including those in the real estate industry, also have to make changes in the way they operate. That way, they can cope with the current challenges the pandemic brings.
That said, here are some of the ways by which professional home buyers, such as Gem State Cash Offer, are coping with the COVID-19 pandemic.
1. 
They Abide by Implementing Proper Hygiene in the Workplace
While there's no cure for the coronavirus at present, there are very simple ways to minimize this in the workplace. Professional homebuyers have to adapt by implementing proper hygiene in the workplace.
Working remotely has become the new norm, yes. But, in this kind of industry, there are instances when physically visiting houses can't be avoided. For instance, even after doing a digital or virtual tour, they'll still need to physically inspect every nook and cranny of the home, to check through every single detail. Some deals are also now done online, in like manner as online shopping.
Hence the need to practice proper hygiene. Some of the most basic ways to achieve this includes:
Putting visual cues and reminders around the workplace for hygiene and grooming policies
Maintaining the overall hygiene of the entire workplace by keeping restroom cleans, providing alcohol and requiring masks while in the office.
2. They Always Put the Well-Being of Their Employees First
Now more than ever, there's that enhanced need and clamor to put the well-being of employees first. During a pandemic, you have to look for ways to save your staff so that they can be healthy and stay in work or attend to their business. Some of these strategies can be implemented in the office itself and some may require more effort in order to implement them in every area of the office. In order to save your employees, here are some important tips you need to remember in order to keep them safe and healthy.
It is also important that your employees be given a medical checkup. They should be given a vaccination that covers what they can get when exposed to the virus. This vaccination must be given to your employees before they go home to visit their co-workers. While a COVID-19 vaccine still isn't available, be understanding about lowering the exposure of employees. If anyone shows any symptoms of the virus, businesses have also become a little bit more lenient about employee absences, to avoid potential spread.
3. Flexible Working Arrangements are Being Implemented
Rather than have the entire team working from the office the whole time, professional homebuyers, like Time Worthy Property Solutions, also had to shift to flexible working arrangements. This means that if there's any job that can be completed at home, then it's done so that way. There's no need to force employees to the office, if there are other, safer ways to get the job done.
That way, there's minimal face-to-face exposure among employees. Some of the best flexible working arrangements provided by professional homebuyers include:
Enabling working from home
Providing the necessary tools and software for the team to have a digital office space
Enabling a rotational skeletal workforce, so that not everyone has to be at the office at the exact same time
4. They're More Reasonable and Understanding Towards the Price of Homes
Another adjustment that professional home buyers have had to make is in line with the potential profits that they're set to earn. Because of the pandemic, the real estate industry had to slow down a bit. This isn't an essential good that people now can afford to buy. Rather than selling their homes, perhaps many others are also keeping them temporarily until the pandemic subsides. That way, they won't have to fall into the trap of financial burdens at this time when the economy also suffers.
Hence, professional home buyers also had to adjust and be more realistic with their expectations of pricing. Those who sell their homes now will want higher and better deals, and these sales are also not as often.
Conclusion
Pandemics have affected people in the workplace, causing workers to be less productive and even damaging the productivity of the whole company. A pandemic is a contagious disease that spreads from one person to another by contact with bodily fluids. When one person is infected, all their co-workers are also infected. This is not a natural occurrence but rather a result of negligence on the part of the workers or on the part of the company. These tips above provide some of the basic examples as to how businesses, such as professional home buyers, have coped with the pandemic. That way, they can still function effectively as a business, without compromising the health and safety of those surrounding them.
---
Interesting Related Article: "How Business Can Adapt to the Current COVID-19 Crisis Using Engineering Solutions?"