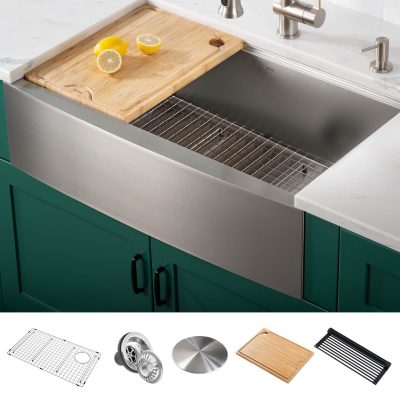 The designers have predicted a few interior trends to reflect, starting from the upcoming fall season into 2022 widely. In 2020, people primarily focused on reconfiguring their houses into multi-functional units to meet the sudden new demands of working from home and homeschooling. While the work-from-home is no more a unique event for people after almost one and half years, the 2021 fall also seems to harp on permanent changes that became an integral part of everyone's life in the past year. Color, comfort, and convenience stay at the core of everything. Whether you need inspiration or are curious about the latest home improvement tactics, here are some quick takeaways.
Vintage décor and custom furnishings
When a pastoral way of living combines with eclectic modern tastes, it feels natural to lean toward personalized, bespoke, and vintage home décor items. People want to make their home functional, but not without leaving a footprint of their personality on every corner. Decorating and designing a home after one's personal choices gives a sense of fulfillment. You can easily connect with its warmth. You can achieve this even with simple acts, such as doing away with old colored glassware set inherited from your granny or upscaling the old furniture pieces, cleaning old photo frames, vases, and so on. To be precise, a mix of antique and contemporary vibe keeps the home's energy alive and relevant for a long time.
Natural textures and soft fabrics
Homeowners want to make their homes relaxed, sophisticated, cozy, and chic at the same time. Due to this, the demand for knitted fabrics and textures has increased. Of them, furry materials are more popular, though. These add warmth without relying on colors. As a result, it becomes easier to decorate your existing interiors for a cozy feel. These accents can do magic from wool blankets to woven poufs, especially on cooler days, allowing you to curl up and relax. You can focus on any one corner of the home to create that special ambiance. It can be a window seat, for instance. Add a flannel throw or sweater pillows to translate the whole expression.
When you put your feet up with a book in your hand and look out the glass panes, you notice the difference.
Modern cottage kitchens
The new trending kitchen look is a crossover between cottagecore and cabincore themes. While the first one is more about a playful meadow field aura, the other favors an English-style country theme with rustic charm. Due to this, the new kitchens embrace a bit of both world. The white shaker kitchen look can soon become a thing of the past as people are ready to ditch the sterile approach. They want their kitchen to be replete with durable, mess-friendly, and other such stuff. You can think of a natural stone kitchen counter with farmhouse sink, stained woods, wood grain cabinets, and statement faucets, along with different finishes, for instance. Anything screaming for attention, such as black counters, may not make its way into this zone. Depth, movement, natural touch, and sustainable objects will only get the maximum preference.
The convergence of indoor and outdoor
The indoor-outdoor thing is again here to stay, it seems. You can move freely in the house without any hurdle. Also, it doesn't mean building a greenhouse in your home to invite the outdoor vibe inside. You don't need to take the literal approach. Instead, moving to organic choices can make the difference. Invest in rattan, wood, wicker, cane, wool, cotton, linen, and other materials. Increase dependence on natural light. The scenes and sceneries depicting floral motifs and nature can also make an excellent choice for wallpapers and ceramics. If you wish, you can get a few houseplants too to elevate the mood.
Layered bedrooms
Comfort and coziness tend to be the main highlight of these places. Designers believe that the new bedrooms will add these elements through the layers of rattan, linen, throws, Moroccan shag rugs, and other accessories with a touch of exciting colors. The hues can be darker to lighter based on the overall feel of the home. If you plan to follow this, create layers of curtains, floor rugs, and shades. For example, you can place an oversize neutral-colored rug or seagrass under a small intricate rug for layering. Think of adding more punches with architectural details.
Midcentury room dividers
There has been a paradigm shift in the way people live their daily lives today. The guestrooms are no longer the same. These have turned into workstations. Linen closets provide parents an opportunity to enjoy brief moments of privacy and peace. Anyway, everyone needs personal space more than ever. Due to this, midcentury modern room partitions have re-emerged. Decorative partition screens help create two zones in the same room beautifully. Similarly, kitchen and living rooms are getting serving counters to demarcate the areas for easy movement and functioning.
Things to consider
You don't have to do everything to catch up with the trend. Instead, you can pick some ideas and work on them, whether it includes adding textures and fabrics. Likewise, investing in outdoor-style furniture may not have to be a headache as you get plenty of options nowadays. And if you wish to indulge in significant changes, you can do something about an open floor plan, for instance. The open floor concept works the best when it comes to entertaining guests. But it doesn't prove much effective in day-to-day living. So, you can get rid of this.
Changing home décor and designs is worth it only when you expect it to offer long-term benefits. Otherwise, it can be a waste of money, energy, and time. Many trends end up being a fad or craze. Splurging on them makes sense if you don't have to worry about a budget. Or, you love spending time on interior design and decoration. Else, being selective about your decisions can be good. Go for an idea only when it promises enhanced beauty and functionality, as nothing can be more meaningful if you get to make the existing conditions better with little effort.
---
Interesting Related Article: "How Does House Decoration Affect Mood?"