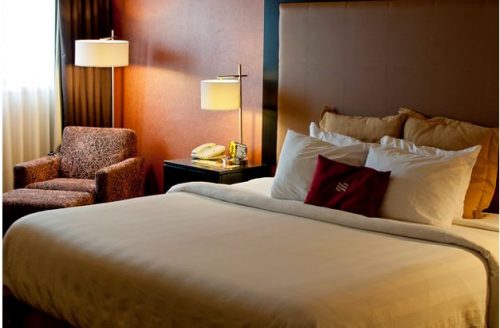 Hotel security is paramount for both staff and guests and should be held to a high standard to ensure that guests feel confident in the establishment and are happy to return. There are several security measures that hotels can implement in addition to basic security, such as security mirrors and key cabinets. Here, we will discuss several ways to increase the safety of hotel establishments.
Keep high priority documents and keys secure
Hotel establishments often possess a high volume of keys, important documents, and high-value items. For these items, digital key cabinets from Reece Enterprise could be used to ensure the security of guest items and business documents. Shared use of key cabinets is a common requirement and having to issue duplicate keys to many employees in a business presents major logistic and security issues when using a regular key cabinet. In such cases, a digital lock key cabinet is the best and most secure solution. These cabinets large, strong, heavy-duty boxes that are created specifically for storing 50 to 3,000 keys.
High-value assets need the highest level of protection and much like residential thefts, many burglars are attracted to what they can see on display from outside business premises. It is therefore important to ensure that all keys are securely locked in the key safe after use, with the safe being kept out of sight from outside view. This is particularly important with hotel room keys that are for rooms both currently occupied or vacant, as the security of keys will decrease the chances of potential burglars being attracted to items on display.
Prioritize personal and premises security
Every member of staff should be aware of hotel security procedures and be trained in how to handle security breaches and safety issues. Here are a few simple but important practices for employees to follow when it comes to hotel security:
Report suspicious or threatening behavior.
Do not hand out room keys or allow access to rooms without someone providing ID.
Do not give out guest information.
Make sure prohibited areas are well monitored and clearly marked.
Keep all external doors secure.
Invest in outdoor safety
Safety and security mirrors are a great way to ensure that the premises are secure and that car parks and outdoor areas can be viewed more vigilantly. Security mirrors are ideal for use in many areas such as blind entrances and other blind spots, car parks, and outdoor sites.
For maximum security, security mirrors should be accompanied by properly secured alarms, security gates, bars, or security personnel when necessary. It may be beneficial to install sensors at fire exits and other main entrances.
Wear appropriate clothing
It is important for hotel employees to wear comfortable and safe clothing and footwear while working. Slip-resistant, practical shoes are a must for hotel employees, from chefs to cleaners, depending on the job role, and will limit the risk of accidents such as falls while on their feet all day. Uniforms and work passes should be worn so that both staff and guests can recognize who works there to further strengthen security.
To ensure that your premises are as safe and secure as possible, be sure to complete a thorough risk assessment and implement a detailed security procedure.
---
Interesting Related Article: "5 Forgotten Security Measures Your Business Needs to Thrive"