Pittsburgh is the place of concentration of some of the most prestigious universities in the United States. Carnegie Mellon University, University of Pittsburgh, Chatham University, Carlow University: the names of these educational institutions speak for themselves. Therefore, it's not surprising that there are so many young people in the city – both students and those who are just going to enroll at university.
When visiting the city, it may sometimes need a good hotel to stay in Pittsburgh for a while. For this reason, we offer you several stylish accommodation options. If you arrive in the city by plane, you can rent a car from Avis rental at Pittsburgh Airport and get to your favorite hotel by yourself, at the same time exploring the beautiful local sights on the way…
Wyndham Pittsburgh University Center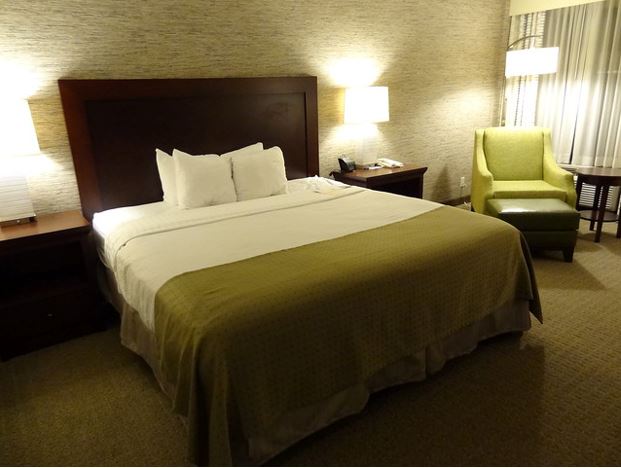 This hotel shows the embodiment of elegant aristocratic style. The rooms available to its guests are distinguished by a large space. They are decorated in strict colors and complemented with accessories in the style of the mid-20th century.
All rooms have carpeted floors, and one of the main decorations of the rooms is dark wooden furnishings. Public areas are finished with bright textiles, original paintings and photographs with a natural theme, as well as chandeliers and lamps of various shapes and sizes. On the top floor of the hotel there's a beautiful indoor pool, the ceiling in which is partially glazed.
Address: 100 Lytton Ave, Pittsburgh, PA
Room price: from $115/night
Cambria Hotel Pittsburgh-Downtown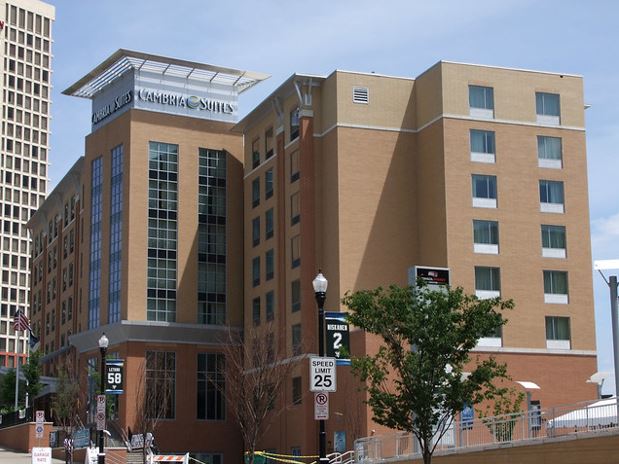 This amazing hotel is distinguished for its harmonious design. Its interior is dominated by light beige tones, complemented by the bright textiles and accessories of peach and green. All rooms and public areas are equipped with stylish designer furnishing, and the elements of decoration made of natural wood give an aristocratic touch to the atmosphere.
It's also worth noting that in many rooms and public areas there are large windows through which it's convenient to admire the fascinating surroundings.
Address: 1320 Centre Ave, Pittsburgh, PA
Room price: from $215/night
Crowne Plaza Pittsburgh West-Green Tree
Current housing option is a comfortable hotel with a special design. Its interior is made in bright colors. The rooms available to tourists are not overloaded with decor elements, but have large beds with soft mattresses and high wooden backs.
Rich fabrics of light shades, lovely table lamps and vivid photo pictures provide unique notes of romance. On the ground floor there's a spacious lounge with panoramic windows: it has soft furnishing of various shades, and beautiful illumination of the recreation area with a lot of built-in lamps.
Address: 401 Holiday Dr, Pittsburgh, PA
Room price: from $110/night
SpringHill Suites by Marriott Pittsburgh North Shore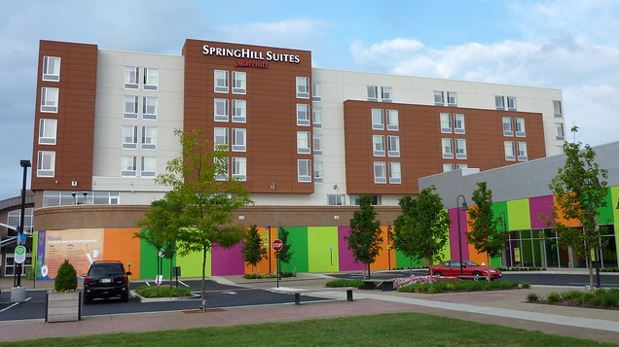 The popular SpringHill Suites features a very bright and cheerful design. Its interior is dominated by natural green, orange and blue colors, and carefully thought-out lighting system with many unusual chandeliers and lamps complements the interior setting.
All rooms have huge beds with a high soft back – they are decorated with bright fabrics and pillows. Upholstered furnishing of various colors, colorful vases and interesting photo pictures with natural motifs are the main decorations of the rooms.
Address: 223 Federal St, Pittsburgh, PA
Room price: from $125/night
Hotel Indigo Pittsburgh East Liberty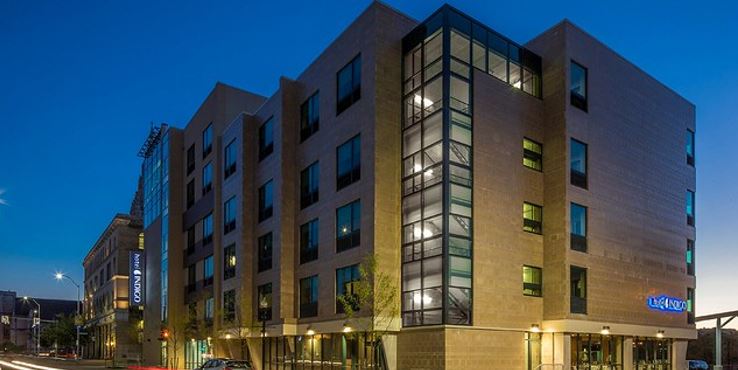 The prestigious Hotel Indigo Pittsburgh East Liberty is famous for the luxurious design, because every detail of its interior is unique. Behind the entrance doors there's a spacious hall with a shining marble floor, which is furnished with soft golden-colored accessories and decorated with luxurious designer chandeliers.
For accommodation, the hotel offers its guests comfortable rooms with natural wooden parquet, the walls in the rooms are decorated with spectacular wallpaper. Connoisseurs of modern comfort will surely like the extra-long beds with snow-white pastel linens, installed in the suites.
Address: 123 N Highland Ave, Pittsburgh, PA
Room price: from $155/night
Shadyside Inn All Suites Hotel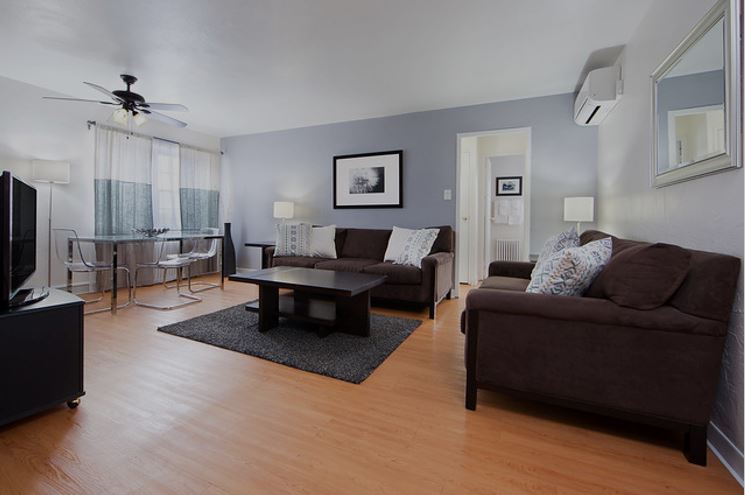 The lodgers of Shadyside Inn All Suites Hotel may experience a large selection of spacious suites along with excellent leisure opportunities. The interior of its rooms is made with the use of bright colors – all of them are decorated with exquisite designer furniture and rich textiles.
For special events, the hotel has prepared offices and banquet halls, while active tourists will be more pleased with the availability of bike rental. The hotel is placed a couple of minutes' walk from Walnut Street, which is famous for its popular cafes, restaurants and other entertainment venues.
Address: 5405 Fifth Ave, Pittsburgh, PA
Room price: from $135/night
Renaissance Pittsburgh Hotel
This is one of the most luxurious hotels in Pittsburgh. It occupies a spectacular Fulton Building – the hotel is aimed at a wide range of guests and offers them a choice of 300 stylish rooms.
The most luxurious rooms, furnished in the style of past years, are located on the top floors of a historic building, overlooking the city center or the river. The hotel has just two of the most popular restaurants, Braddock's American Brasserie presents French-American cuisine, and Braddock's Streetside is famous for meat dishes cooked on the grill. Connoisseurs of fine wine should definitely look into the Prelude bar.
Address: 107 6th St, Pittsburgh, PA
Room price: from $225/night