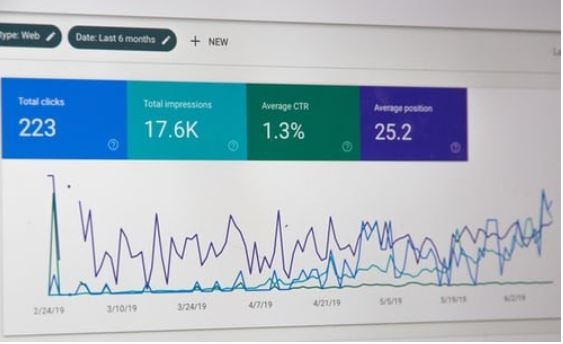 Search engine optimization (SEO) is generating stronger ripples in the digital world every day more than the one before. It's only natural for SEO to become a battleground if you take into consideration the number of businesses that are appearing online every day. Even physical retailers would like a piece of the pie and ensure that they have a website that can compete with others in their area.
Your online business is under the pressure of competition, especially if it's a new business that needs to establish its dominance quickly. There is still a little margin for error, but the last thing you want to do is ignore the importance of SEO trends and decide to randomly wing it when it comes to it. We've listed the hottest trends in SEO that can be used to help you significantly boost your online business.
Longer Content
A few years ago, the SEO world started shifting to shorter content after it had used lengthier material for a while. Search engines deemed that the attention span of readers is slightly lower than what many websites think, so in turn, it started favoring short-form content. But it seems that long-form content is gaining some traction and resurfacing as the newest trend in the digital marketing world.
The attention span of readers is significantly getting improved as people started gradually depending on the internet as a main source of information for almost every topic out there. The number of articles and content pieces out there makes it hard for new websites to establish a name for themselves without looking mediocre, which is why longer content is becoming a direct and concise way to establish authority.
Influencers
While influencers have been used in the digital marketing field for a while, new and creative ways are popping up that allows marketers and businesses to take more advantage of the benefits that influencers offer. Another thing SEO experts in Perth based agency recommend is focusing your SEO strategies on the area you are trying to promote your business in. This will also help you in your search for the right influencers.
Almost 20% of businesses allocate half of their budget to fund influencer marketing. Online users are getting quite tired of automated ads that rarely offer anything of substance. Having influencers at your back will show the online community that you are trusted by prominent digital authority figures.
Social Media
It's not quite accurate to say that social media is a new trend, but the rate at which its importance increases makes it study-worthy of a new trend. The emergence of new social media features is happening at rapid rates that leave no time for SEO experts to devise permanent SEO tactics.
Boosting brand awareness and recognition is a constantly changing action on social media platforms. Giving your online business the luxury of recreating content to be social media-friendly will help you gain a competitive edge over many conventional competitors.
Mobile-Friendliness
Unlike the old days, online business owners are now focusing on ensuring that their websites are entirely operational and functional on mobile phones. This rising trend has a lot of rooted reasons related to the main devices visitors use to reach your website. It's not unsafe to say that you should prioritize a working website on a mobile phone before a PC.
This can also translate to mobile applications that are specifically designed to serve your business in creative ways. You'll be able to notice an almost-instant increase in traffic and conversion ratio once your content becomes easily accessible through any type of mobile device.
Voice Search
Don't fall into the mistake of thinking that voice search is in any way new. This innovative technology has existed since 2012. However, it failed to gain a suitable recognition due to the shortfall in supporting technological capabilities.
Since 2012, the progress timeline for voice search has been steadily gaining traction until it reached its peak this year. Ignoring the power that voice search has in our technology-driven smartphones- centric today's world will only do your business harm. At the same time, taking it into consideration isn't that much of a hard process, to begin with. There are two main strategies to focus on in order to include this important technology in your SEO plan.
Focusing on long keywords
It's only logical that people tend to use longer phrases when they are talking compared to short phrases when typing. This is why long-tail keywords are the star of voice search usage. Consider including long-tail keywords in your strategy and specific phrases that might be commonly used.
Study customers' purposes
Studying your target audience habits and likes are what makes marketing effective in widening your potential customers' pool. Without a clear understanding of your customer's intent, your keywords will be more likely to be met with failure. Changing one word might mean a whole different thing. These small details count.
Your online business is under the heat of serious competition in today's SEO-dominated world, especially if it's a new business that needs to establish its dominance quickly. There is still a little room for error, but the last thing you want to do is ignore the importance of SEO trends and decide to randomly wing it when it comes to such a critical element in your online business.
---
Interesting related article: "What is Search Engine Optimization?"