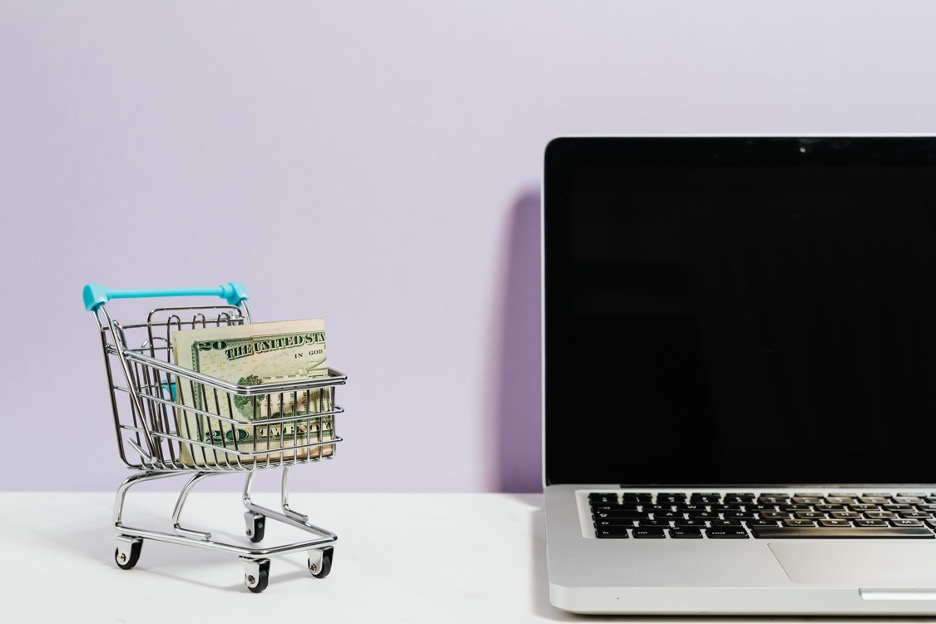 eCommerce business owners have always faced unique challenges. From the lack of physical customer interactions to complex supply chains, the average eCommerce business has solutions for seemingly every issue. However, the lack of access to capital is a major hurdle.
Despite VC presence and several funding solutions, eCommerce businesses find themselves in a cash crunch at the wrong times. This position results in owners selling equity in the businesses at lower than normal valuations, only to suffer from cash crunches down the road.
One company believes it has an ideal solution to solve this problem. Tel Aviv-based 8fig is leveraging technology to offer a unique funding proposition that eCommerce business owners are finding hard to resist.
8fig disrupts traditional funding models
"Commercial loans are traditionally rigid and carry a high cost of capital," says 8fig cofounder and CRO Roei Yellin. "Our innovative technology combined with flexible, uncapped capital gives emerging online sellers the line of sight and confidence they need to scale quickly."
8fig's financing model offers both flexibility and cash at the right time for eCommerce businesses. Traditional loans or VC funding costs business owners money. Traditional loans demand fixed interest payments that do not consider a business' cash flow. 
For instance, most eCommerce companies experience cash inflows during the holiday season at the end of the year and low sales volumes in the middle. A fixed interest payment can put a company in the red or push owners to set aside cash to meet expenses.
The result is inefficient capital usage that stops growth. To solve this problem, some owners turn to VCs that offer flexible funding. However, VCs introduce other issues. For starters, most VCs demand equity in the business, which will likely hurt the owners in the long run.
Second, a VC might stretch negotiations past the cash-rich period and into moments where the eCommerce business is suffering from a shortfall. As a result, valuations drop and owners give up more than they bargained for.
8fig solves these issues by using the company's supply chain as a basis for determining cash injections. By mapping historical sales and analyzing prior trends, 8fig's platform determines the moment businesses need cash, and in what amount.
Thus, eCommerce business owners can preserve equity and receive funding that ebbs and flows with their cash position. The result is efficient capital use at all times and optimal business growth.
Scaling and growth planning
8fig does more than offer eCommerce companies cash at the right time. It also assists business owners in creating supply chain-based growth plans. Best of all, owners can use 8fig's growth planner for free to figure out when they'll need cash injections and how they ought to plan their supply chain.
This free tool offers eCommerce owners a great introduction to 8fig, and unsurprisingly, many owners choose to move forward with 8fig's process. "By reinventing the way eCommerce sellers manage their supply chain, 8fig is helping these businesses scale with confidence," says Yaron Shapira, co-founder and CEO of 8fig. "We look forward to ramping up operations as we take the fear out of financing for eCommerce sellers."
8fig's focus on growth is central to its business model. The company is not a bank or a seed-stage funder. Instead, it offers eCommerce sellers with more than $100,000 in annual revenues, or revenues exceeding $8,000 over the last three months, the chance to scale their businesses to 8 figures.
Business owners submit their financial records and create a growth plan using 8fig's tool. After review, 8fig injects cash into the eCommerce business based on the growth plan. Given their background in the supply chain and eCommerce, 8fig's founding team is well placed to conduct such an analysis.
The result is that eCommerce sellers never have to worry about running out of cash. 8fig also allows sellers to modify their growth plans and change cash injection trends. This flexibility is impossible with VC or bank funding options.
Ensuring optimal inventory
Most eCommerce business costs emanate from inventory needs. As a business grows, it must reconfigure its supply chain and ensure stock levels remain optimal. For instance, most eCommerce sellers begin planning for the holiday season at least 4-5 months in advance.
Larger sellers or those selling complex products need even longer lead times. Fail to secure funding at the right time or anticipate any disruption, and the seller will be left facing a stockout. A stockout damages a brand's image and decreases its credibility on a selling platform.
Preventing stockouts is probably where 8fig adds the most value for eCommerce businesses. By ensuring funds arrive at the right time, business owners can rest assured that their purchasing and supply chain plans will remain in place. The result is a full catalog right before customer demand arrives.
This funding method also ensures eCommerce businesses experience growth at optimal levels. Owners are not forced to invest cash when there's an excess or seek funding during a deficit.
8fig offers a novel funding solution in an industry that has several options. Given the company's rapid growth, we will undoubtedly see more eCommerce businesses benefit from their planning and funding solutions. eCommerce is only set to grow and 8fig is playing a pivotal role in ensuring its viability for business owners.
---
You may be interested in: What You Need to Know about Setting Up VoIP For Your Startup