How a Home Loan Balance Transfer Can Work in Your Favour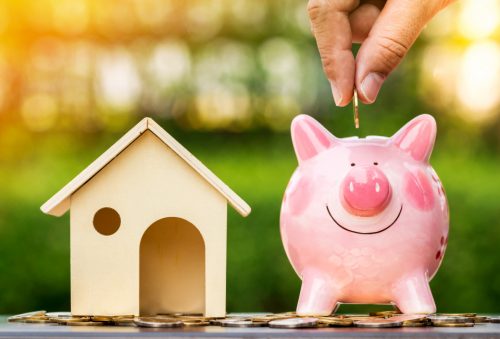 Home loan balance transfer is a feature that financial institutions provide, wherein you can transfer the balance amount on your existing home loan to a new lender for more favourable terms. While there are number of terms that you can renegotiate when transferring your loan, the most important one is the home loan interest rate.
A home loan is typically a long-term credit, with the repayment tenor stretching up to 20–30 years. As a result, your interest outflow is substantial over the course of the loan. When you transfer your home loan for a much lower interest rate, you stand to possibly save significantly over the years. But it is important to do a cost-benefit analysis before you switch to understand how much you can save and if a balance transfer is indeed worth it for you.
How Much Of Your Tenor Do You Have Left?
Before you even consider a home loan balance transfer, check how much your tenor is left. If you are nearing the end of your loan, shifting to a new lender may not save you much.
This is because near the end of your tenor, your EMIs mostly comprise the principal amount. The interest component is marginal. In other words, you have already paid off the interest due and only clearing the principal at this point.
By the same logic, a balance transfer will save you the most during the initial few years of your tenor. This is because during these years, your EMIs mostly comprise interest and the principal component accounts for a marginal share.
Additional Charges Associated With a Balance Transfer
When you transfer your home loan to a new lender, you may have to bear additional charges. Fortunately, individuals with a floating interest rate home loan do not pay any penalty on foreclosing their home loan. So, you may not have to pay your existing lender anything extra.
However, do check for additional charges that the new vendor may apply. For instance, a processing fee is applicable on home loan balance transfer. Check the amount you need to pay as processing fee, and take the sum into account when analyzing the cost-benefit.
What to Consider When Transferring Your Home Loan
While most people will negotiate on the interest rate, it's important to consider which other home loan terms you may want to change.
Tenor
When opting for a balance transfer, you can choose to increase your tenor and pay smaller EMIs, in case your finances are stretched too thin. Alternatively, you can shorten the tenor and pay larger EMIs, becoming debt-free sooner.
Top-up Loan
When opting for a balance transfer, many lenders offer you the option to avail of a sizeable top-up loan, which comes free of any end-use restrictions. You can use this sum to consolidate your debts, i.e., pay off all your other obligations, so all your loans are consolidated into one and you only have to remember to pay one EMI. The key thing is to assess if you need this credit and, if yes, how much of it. Knowing this well in advance will help you negotiate for a sum of your choice.
Still Think a Home Loan Balance Transfer Is for You?
Once you understand how a home loan balance transfer works and if you feel it is the right choice for you, consider applying with any of the leading lenders in the market. Bajaj Housing Finance Limited, a 100% subsidiary of Bajaj Finance Limited, offers Home Loan Balance Transfer starting as low as 6.85%* p.a. for salaried and self-employed professional applicants. The lender also offers applicants the choice to avail of a Top-up Loan worth Rs. 1 Cr* or more, depending on eligibility. Apply today through their online form.
*Terms and conditions apply
---
Interesting Related Article: "A Quick Guide to Home Loan Eligibility"