When operating your own business, challenges can build up quickly. Whether you don't have enough time to work on your digital marketing or have staff-related issues, it can be tempting to give up for good. However, almost every owner faces these problems at one point or another.
With the help of a professional business coach, you can completely transform your company and its model.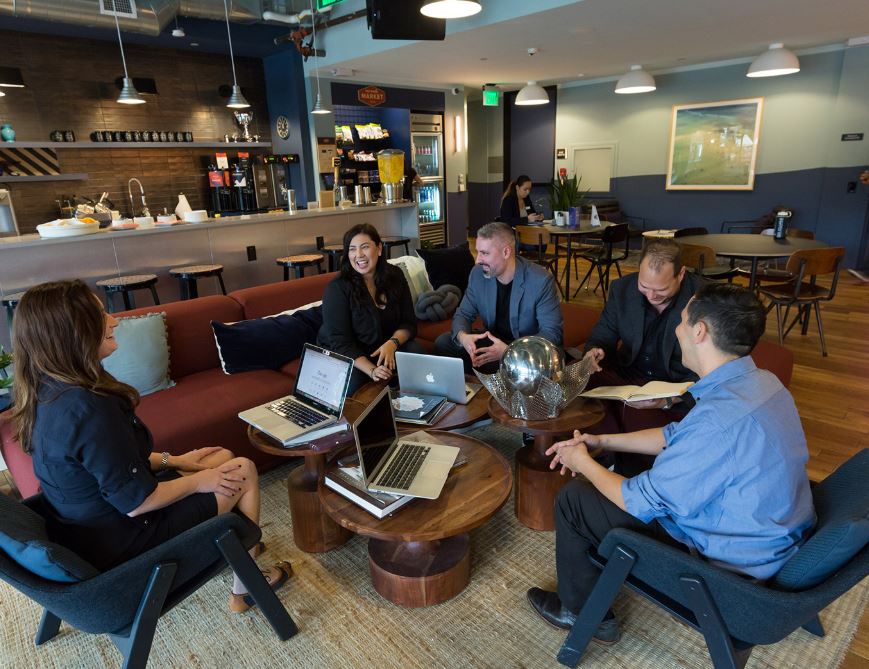 Keep reading for four of the best ways a professional business coach can improve your company.
1) Learn New Marketing Tactics
Basically, business coaches are 'how-to' specialists. They know the basics of marketing to help you excel in those places. For example, a good coach can help you create website pages or lead magnets. They can even assist with social media marketing to grow your customer base.
Online Leads and Conversions
The online markets tend to be saturated and crowded with competition. This competition can make having an effective way to show your advertisement or products complicated. By hiring an experienced coach, you can learn new and more effective techniques to use in the crowded online marketplace.
With such a large selection of products and services available online, it's essential to make sure your business is the one that customers see first. This visibility can make finding leads easy.
However, it doesn't mean that sales will come quickly. It's important to source a reputable company when searching for an online business coach mentor.
Drop-In Tools
Another tactic coaches tend to use is called a 'drop-in,' which is a ready-to-use operation or measuring tool. These tools are simple, convenient, and ready to implement right away, which results in a smooth transition.
These tools allow you to monitor your operations in many ways, even allowing you to measure and streamline management reports.  This data is something you can review and use to create a plan for the direction of your business's sales.
The way you measure can reveal business growth opportunities that increase leads and/or sales – all without increasing spending on existing marketing. Dozens of ways to improve your sales and production can be found through effective measuring with the right tools and know-how, that an experienced business coach can provide.
Fast-Track Marketing
Fast-track marketing involves revitalizing internal systems and procedures to optimize your money flow.
These systems focus on increasing your business's net profit margin. It ensures that your business is making the most it can with what it has to spend.
Part of fast-track marketing is ensuring you have a knowledgeable management team. In order to increase your net profit margin, your business typically has to expand in some way. The expansion means new hires, possible new management, and even more bills.
With informed and reliable leadership, you can trust your management team to operate the company effectively. In turn, they will contribute to your freedom.
So, where does a Brisbane business coach fit into all this? Coaches will help you hire the right employees that can put your company on the path to success and steer you clear of road bumps.
2) Improve Your Leadership
By having a business coach on-call with your company, they can learn a lot about your leadership style. With this information, they can give you tips on how to improve your communication. Sometimes, they may even recommend that you hire a manager or supervisor. With a coach by your side, you can have upper management running smoothly and efficiently.
A key component for successful upper-level management is making sure they ask the proper questions. There are always issues that arise from day-to-day operations, and running a company in general. That is why it is necessary to be prepared.
To be adequately prepared, you have to analyze your existing operations for their effectiveness. An experienced coach will anticipate those needs, and point you in the direction for success.
Another way someone like a Brisbane Business coach can help improve your leadership is by creating a simple and effective way to teach them.  They will assist with hiring and onboarding employees as well as for managing people.
The factors can be endless when it comes to business management, which is why it's crucial to stay focused and organized to ensure your team is headed in the right direction.
3) Increase Profits
The main goal of a professional business coach is to grow your business and its profits. To do this, they will clarify your goals and develop a sound strategy.
A business coach also will show you which actions will make you the most money and which parts of your operations you can cut back. With a professional, you will always have someone holding you accountable for growing your company.
There can be many areas where your business is spending unnecessary cash. As money goes into payroll, production, and advertisement, it can be easy to overpay or go in the wrong direction. The net loss is why it's essential to understand every aspect of your organization as much as possible.
By utilizing the knowledge and skills of a business professional, you can unlock your workplace's full potential and make all systems more streamlined and efficient.
4) Gain Business Freedom
The main goal you should have for your company is business freedom. Business freedom is when your company is so efficient and so profitable that working at all in it is optional for the long term. But you can only achieve it when every aspect of your organization is fine-tuned for success.
Business coaches have experience in all aspects of the marketing world. Those skills only come after years of in-the-field experience of running a company and coaching and mentoring other business owners.
If a business coach has years of experience, it typically means they have diverse coverage as well, making them even more of an asset.
Create a Profitable, Efficient Business
The best way to make your business the most profitable is to hire a professional business coach with many years or even decades of experience. They have the skills, the knowledge, and the experience to ensure your company is maximizing its potential. With useful tools and strategies, they can help any company, at any stage.
If you want your profits to improve, or just want more freedom in general, hire an experienced Brisbane Business Coach today.
---
Interesting Related Article: "3 Ways to Maintain Employee Satisfaction While Working Remotely"