Have you experienced a truck accident lately? If so, chances are that you are feeling frustrated. It seems the number of these accidents is only increasing. It does not seem to be slowing down anytime soon. Generally speaking, truck and car accidents are the most common types of road accidents.
So, if you have been involved in a motor vehicle accident recently, do not treat it as one of those situations that can just be put aside. There are things you can do to protect yourself. If you have been involved in a crash, there are several things that you can do after the accident is over. Some of these points are provided below.
Get immediate medical care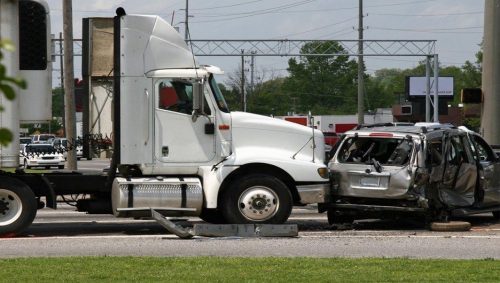 After an accident, it is important to get checked out by a doctor. When involved in a serious truck accident, it is even more crucial to get medical attention. The trucking company that employs the driver of the vehicle will typically require proof that the injured person has seen a doctor before their insurance will cover injuries sustained during an accident.
A person should make sure he or she follows through on this requirement because if not, treatment could be very expensive and there may be no other way to get compensated for medical treatment without insurance coverage.
That is, unless you contact a qualified truck accident attorney to file a lawsuit against the wrongdoers. Truck accidents are among the most dangerous types of motor vehicle accidents. As a precaution, make sure you have medical coverage that matches your needs, to protect yourself and your loved ones. Many insurance companies offer great rates for truckers.
Calling the police
Call the police in order to file an accident report. If possible, try to get in touch with the other party's insurance company. A police report may help any claims for compensation. Make sure the report includes  the other party's license plate number, insurance company, policy number, and driver description.
If the accident involves a semi-truck , here are some additional steps to take:
Take down any information displayed on the truck including registration numbers, delivery destination(s), etc. Contact the police department with the registration number and obtain a copy of the report of the accident. After filing the report, contact the Department of Motor Vehicles in order to find out whether or not there are any open violations on the truck driver's vehicle registration.
There are many helpful things that can be done after a truck accident to protect one's legal rights. It is important to gather as much information as possible.
Collection of evidence
It is also helpful to document what happens after the accident, including information about any injuries you receive, who was at fault for the crash, and witness testimonies. If possible take pictures of damage done to the vehicles and keep all receipts for medical treatment.
Even though a person may have been injured, he or she cannot assume that he or she will receive compensation. It is important to know if the other party is insured and what kind of insurance coverage they have. If the driver who caused the accident has no car insurance, this will greatly affect a case involving damages sustained as a result of their actions. In this situation it would be useful to contact an attorney as soon as possible for legal advice because there are not many options left in these situations.
Call a Philadelphia truck accident lawyer
After a truck accident there may be many gaps in the insurance company investigation and damage assessment. This creates a lot of complications for you and if you do not hire a Philadelphia truck accident lawyer there is a high likelihood that your claim will be denied or settled for lower than what you are owed. After a truck accident, contact an experienced Truck Accident Attorney to see about your legal rights. The right lawyer for you will determine to what extent the other party is liable for injuries sustained in the accident and outline the amount of compensation you are owed.  An attorney will work on a contingency fee, meaning you will pay no legal costs until your case is resolved.
What coverage can you get with the help of an accident lawyer?
Recovering from an injury is not easy when money is tight. If the accident was not your fault and you were injured due to another person's negligence, finding a reputable Philadelphia injury attorney to help you with your case should be easier. First, you have the right to seek the help of an accident lawyer if your injury was caused by somebody else's lack of care. Second, you are probably entitled to more compensation for the types of damages listed below:
Possible punitive damages against the negligent truck driver or trucking company
Coverage of all your medical bills
Coverage for any lost wages if you cannot work temporarily due to injury
Coverage to Pain and suffering damages you faces due to injury
How can a Philadelphia truck accident lawyer be helpful?
A truck accident attorney can be beneficial in many ways. First, they have more experience on the matter so they know more about the potential outcomes and difficult details. In addition, they can add to the amount of compensation you might recover. They will be able to explain the legal issues and represent you throughout negotiations with the insurance company or litigate in court on your behalf.
At the Law Offices of Greg Prosmushkin, the team is committed to providing you with excellent service through every step of the process. So, do not wait. Call us today if you or any of your loved ones are involved in any kind of accident.
---
Interesting Related Article: "Can You Trust the Trucking Company Insurer?"