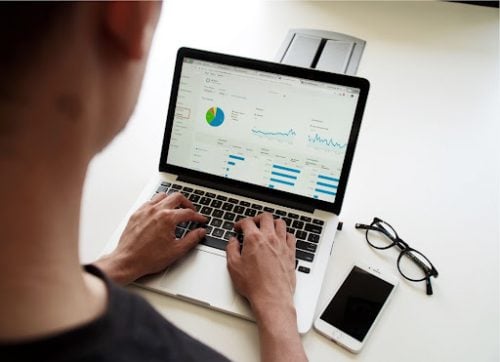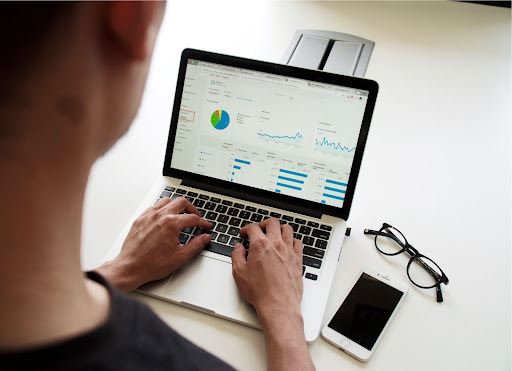 The digitalization of the world has changed not only people's lives but also how they work and communicate with each other. From shopping websites to social media platforms, it's hard not to be overwhelmed by how fast technology evolves. And one of the most useful and fruitful inventions of the digital era is artificial intelligence (AI). From driverless cars to home robots to even airplanes, artificial intelligence is improving our world by assisting us and making our lives easier.
As AI is being successfully used in marketing strategies, businesses, and their marketing teams do not hesitate to adopt this technology to make marketing more effective.
There are many ways AI technology can enhance a company's marketing strategy, and in this article, we will talk about how AI can help with your marketing strategy.
What Is AI Marketing
In simple words, AI Marketing is a method that gathers information about customers from several sources and creates or suggests personalized content based on that information. It also provides marketers with detailed and comprehensive data about their audience.
With the help of artificial intelligence technologies, AI marketing tools collect and analyze data and observe their audience and economic trends that affect marketing strategies. Doing these activities manually is tiresome, time-consuming, and ineffective. Therefore, many companies and businesses choose AI marketing because it is effective and fast.
Another reason behind using AI tools for marketing is that it collects data from customer profiles and learns effective ways to communicate with them. For example, it ensures maximum efficiency by sending customized messages at the right time of the customer journey without the involvement of marketers.
Types of AI Marketing
As AI is becoming an inevitable part of the future marketing landscape, you will need to know its capabilities. So, knowing what types of AI are available to help with your marketing strategy is important. So, let's take a look at them.
AI Content Personalization
Artificial intelligence's capability of personalizing content is probably the favorite tool amongst marketers. AI can enhance content personalization by combining factors like platform, location, social identity, and length of brand relationship into the content.
IFTTT AI Tool
Marketers can use the IFTTT AI tool to complete small tasks automatically cause it can save a lot of time. Using the IFTTT AI service, a marketer can schedule a task, which will be completed automatically at a predetermined time and date. You don't need to be there or wait for the task to be completed.
AI Virtual Avatars
AI can be used to generate texts, voiceovers, and videos for your marketing needs. For instance, AI technologies can prepare voiceovers of videos within a few minutes. Moreover, these AI technologies can turn your script into a lively presentation. There are many providers, like Synthesys.io that offer this type of service.
Three Ways to Use AI for Effective Marketing
Here are three ways to use AI for an effective marketing plan and empower your business.
Using User Insights to Improve Content Creation
Brainstorming topic ideas can be a challenging task. However, AI can make this process easier and faster by using machine learning. AI can spot trends from your user's search behavior and interests to provide insights on new topics.
Using Intelligent Email Content
Artificial intelligence can analyze website usage and browsing data to understand how customers engage with your content. Using this knowledge, AI algorithms can create personalized emails for each individual.
Using AI for Churn Prediction and Customer Engagement
AI-powered tools can predict churn risk with high accuracy, enabling businesses to apply strategies to retain their customers. They can also help businesses create better products and services and engage with customers more effectively.
Conclusion
People fear that AI will replace humans in the workplace, but we see the opposite trend. Marketers are using AI to evolve their marketing strategy and achieve greater success. So, AI is improving what marketers do instead of replacing them.
---
Interesting Related Article: "Rising Above the Competition: Developing a Marketing Strategy for your Game"