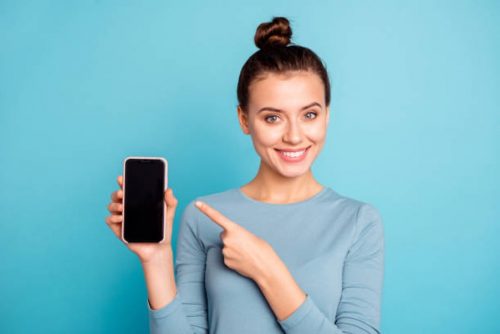 Practically every brand today has an app with their store and website and uses mobile marketing strategies to stand out from their competitors. This is made possible through appropriate app store optimization (ASO), mobile app marketing strategies, and app marketing tools.
What are app marketing tools? 
They are tools that help you effectively promote your business and products to mobile phone users. You thus improve your online visibility and possible revenue.
What are the different app marketing options?
Various app marketing tool options like SMS, in-game and mobile app marketing, QR codes, mobile search ads, and push notifications.
How powerful is mobile marketing today?
Mobile marketing is critical today because more than 50% of global web traffic comes from mobile devices. Besides, most mobile users use their mobile devices to check emails, watch movies and access their social media accounts.
So with mobile phones providing users entertainment and improving their productivity, it's not surprising that mobile marketing is essential to enhance brand awareness, engagement, and lead generation.
How effective is mobile marketing?
Mobile marketing is indeed very effective because:
Most Smartphone users plan or purchase after seeing a relevant ad
More than half of Smartphone users use mobile apps for shopping as they receive points and rewards
Many Smartphone users agree it's easier and faster to make purchases using a mobile app
What are the pros and cons of mobile marketing?
Mobile marketing offers many significant advantages like:
    Providing easy app access to a large market
    Helping you leverage location-based marketing
    Improved campaign tracking
    Letting users make quick and immediate purchases
Like most things, mobile marketing also has its share of disadvantages. You need to:
    Spend time and money optimizing your site for mobile screens.
    Be careful about consumer privacy
    Consider the different mobile devices and operating systems while coming up with the right mobile marketing campaign
App marketing tools
Branch
This mobile app marketing tool has a deep-linking feature that ensures your links work across platforms and send users to the right landing pages.
App Radar
This tool helps optimize your mobile app and improve app store rankings to get more installs. Using it to search for keywords in app stores allows you to target the right keywords for effective app marketing.
App Annie
This app marketing tool provides valuable insights like mobile app market data and metrics that help improve your marketing strategy. You can also use it to track and compare your competitors' marketing strategies with your own.
Optimizely
Optmizely lets you experiment with different ideas and marketing strategies to see which works. It also allows you to send personalized messages to customers and make real-time changes to your mobile app without waiting for the next app update release.
Google AdMob
This app marketing tool helps create and place engaging mobile ads to get more downloads and installs. It also enables you to keep track of your ads' performance and metrics.
Analytics
The app provides valuable insights into user behavior to better understand your potential customer and fuel your marketing strategy.
Airship
This app lets you target prospects at the right moment by sending personalized messages to your app users and potential customers. By enhancing your app user's experience, you thus take marketing to the next level.
AppFollow
This app helps in multiple ways, like app optimization and keeping track of competitor apps. You can also use it to reply to reviews on any app store in any language and keep track of any app by receiving alerts when its rating or position changes.
Apptentive
This tool is a customer feedback platform that helps collect valuable feedback from your mobile app. You, in the process, understand your customers better and can improve your app and marketing.
Many other app marketing tools are available to effectively market your mobile app to improve its online visibility and possible revenue.
---
Interesting Related Article: "How to Market an App: The Do's and Dont's!