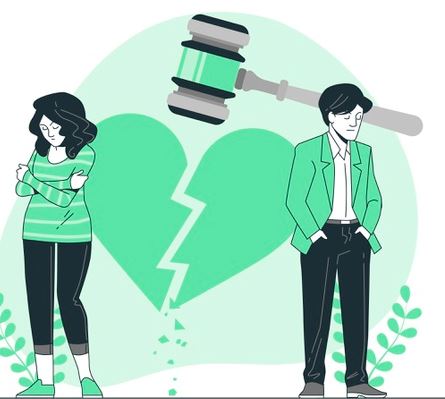 Sorting out finances during divorce can be one of the most contentious issues. Issues that may be driven by the need to protect your child financially, your living arrangements, and your general quality of life after you have divorced. In this article, we look at specifically how investments are affected. 
Finances in a Divorce 
First of all, it's important to remember that during a financial settlement, all or most of both spouses' financial assets, including investments and savings will be taken into account. In what's known as a 'matrimonial pot', your pension, family home, business interests, and any other financial interests will be put into it for the courts to decide to take a full view of your situation and agree on a fair outcome. There are no set rules on how your assets are divided and decisions are made by discretion from the courts. The exceptions can be if you inherited money or property before you got married or entered a civil partnership. 
Investment Property
If you have a property that you own for investment purposes, you will need to think carefully about what you want to do with it. Start by weighing up your options, for example, you may want to begin living in the property and remove your ex-partner from the mortgage (you can do this through an equity transfer). You may both decide to sell the property and split any equity in it or may want to start or continue renting it out. If one partner is in charge of managing the admin for the property and it isn't you, put aside some time to get the information that you will need. 
Stocks, Shares, ISAs and Bonds
If you have stock shares, ISAs, or bonds you will typically be sent a statement regarding your account every year outlining what their value is. However, bear in mind that this valuation may be different from the final amount you receive if you transfer them, or cash them in. You will need to get in touch with the company where you made the investment to find out what the transfer and/or surrender value is. 
Individual Savings Accounts, by their very nature, are not held jointly. However, they can be included in the matrimonial pot, as can stocks and shares ISAs, although the latter can be more complex as their value fluctuates. Lifetime ISAs are also considered a matrimonial asset in a divorce.

If you have shares, there are a few options, including

transferring

them to your partner to offset against another financial asset, or you can sell them. If your investments are managed through a stockbroker, they will be able to arrange for the sale of your shares, and there will likely be a cost to this. 

If you have opened Junior ISA for your child, then it will remain in your child's name, although the savings within it could be included in your divorce if, for instance, one of the spouses has transferred funds from their account into their child's to conceal the funds they have. 
Pensions
As a long-term investment, pensions can often be one of the most valuable assets in a divorce, particularly if you are close to retirement age. Although the courts begin with a 50/50 split approach to financial settlements, this does not mean your pension will be cut in half. It will be considered in context with all other matrimonial assets, including the house. So, for example, you may agree that your ex-partner keeps the family home while you retain your pension. Your other options are: 
Pension sharing

– this is when the person with a pension agrees for the other to receive a share of it which is put into their ex-spouse's name – this is called pension credit and it can sometimes be transferred into another pension scheme. 

Pension Attachment Order – this is when the partner who does not have a pension receives income or lump sum payments from the other spouse's pension. 
Takeaway
When it comes to divorce, most of your financial assets will need to be disclosed as all of them will be taken into account, although there are few exceptions. The key takeaway is to be mindful of this when considering how you will split your matrimonial assets to ensure fairness and a straightforward financial settlement process. 
---
Interesting Related Article: "How to optimize your divorce law firm website to get leads"