When the world shut down and sent everyone home, the education sphere changed overnight. Distance learning became the standard across the country, and more students have been relying on mobile networks and devices to complete their benchmarks.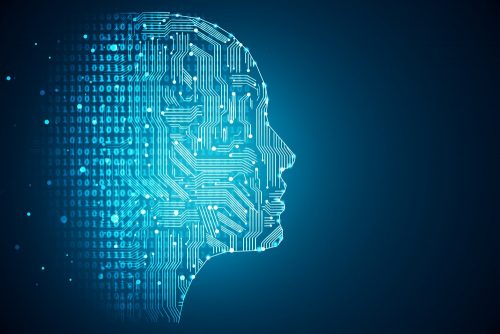 When it comes to connecting students with their educators and coursework, accessibility and innovation have kept the market thriving. Artificial intelligence is one of the tools that has made it possible for learners to study independently and with the support they need – without requiring the physical presence of a teacher or tutor.
Read on to learn how AI technology and machine learning has transformed the digital education sphere, particularly in mobile tools and reading comprehension apps.
Mobile-Friendly Approach to the Classroom
Long gone are the days of rigid in-class schedules and restrictive learning environments. Even when the world resumes operations, experts don't expect educational institutions to let go of remote tools completely.
Making learning tools accessible via mobile devices has made it easier for all students to stay connected, regardless of their individual circumstances.
Students can also customize their own learning plans to incorporate tasks and projects that nurture their unique skill sets. Responsive apps with voice-enabled AI programs are helpful for auditory learners, while visual learners can benefit from display aids like interactive mind mapping with a tablet or mobile phone.
Students Have More Control
Traditionally, educators have needed to shoot to the median when it comes to creating course curricula and learning materials. Using technology that also has AI components to support students can help to bridge the gap between students and teachers.
Using these systems, students are able to maintain a higher level of agency since they can conduct their lessons on their own terms. The AI in the system can follow along with the reader or worker to determine where they are in a respective lesson, and how they're progressing through the material.
The ability to create their own curriculum, in a way, has been proven to boost classroom morale and engagement.
Students Stay Engaged and Focus
Distractions are prevalent throughout most of our homes, and that has caused issues for students and teachers alike during the pandemic. Families are navigating through these changes with as much patience and flexibility as they can, but removing children from the classroom has led to other deficits.
Being separated from teachers and fellow students has caused a reduction in morale and productivity in many students across the country. However, mobile education tools are being employed to recreate the classroom environment in the most realistic way possible.
Interactive lesson plans, various forms of media, and dynamic chat and video tools are helping students to stay focused and involved during class time.
Not only has AI helped students to stay on track, but it has made the collaboration aspect of education even more seamless.
Mobile reading, instruction, and test prep apps have completely changed the way students are able to learn new material, review, and expand their minds without the physical presence of an educator. Now, they can learn at their own pace and their mobile tools are able to keep up with their progress – while sending dynamic reports to parents, teachers, and other authorized users.
By being able to choose the type of lessons and exercises they use to learn, students can take advantage of more control over their learning plan. Additionally, they can focus on the subject matter they enjoy to make the most out of every minute they spend in a lesson.
For early learners, this adaptive technology has the potential to speed up the process significantly by removing the fluff and focusing on the strengths and weaknesses of an individual reader.
These are just a few key ways the growth of artificial intelligence innovation has contributed to the expansion of distance learning in 2020.
---
Interesting Related Article: "Where do we use Artificial Intelligence today?"