The inspection always takes up an important position during the whole production procedure in the pharmaceutical industry. It is undeniable that medication accidents may occur if substandard products are not recognized and removed. Thus, the huge demand for precise inspection of pharmaceutical products stimulates an increasing number of pharmaceutical enterprises to pay attention to the inspection procedures. 
As to the inspection methods, the automatic inspection machine is gradually replacing the manual inspection method. The manual inspection, being low-efficient and error-ridden, no longer proves to be an ideal choice to better produce, inspect and pack up medicines. In contrast, the inspection machine turns out to be indispensable both for its efficiency and reliability, resulting in high demands in detecting coronavirus vaccines.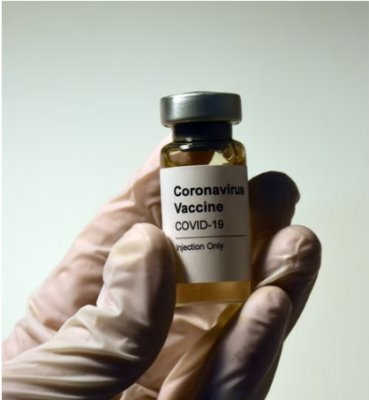 With their benefits, the inspection machines are newly, eagerly, and righteously sought in the pharmaceutical industry. In order to help you form a comprehensive understanding of automatic inspection machines, this article will focus on what the vision machine is and where to buy a high-quality one.  
What is an Inspection Machine?
Before buying an inspection machine, you need to know what it is. An inspection machine can inspect whether the products are based on standards. For example, it can detect coronavirus vaccines and foreign objects, such as glass dust, fiber, hair, and other insoluble matters. In addition, it can discover unqualified packaging problems, such as top shape defects, bottle cracks, etc. If an inspection machine spots these problems, it will remove substandard products to ensure that products meeting the standard can be left. 
According to the types of tested products, the inspection machine can be divided into the ampoule inspection machine, oral liquid inspection machine, vial inspection machine, and freeze-dried product inspection machine. Being various in type and purpose, they all follow principles of machine vision inspection and instructions of smart systems.
The Application of Inspection Machines
An inspection machine can be applied to pharmaceutical, alcohol, beverage, and other industries. It is particularly important for the pharmaceutical industry because it helps reduce medication accidents caused by unqualified medicine. No matter ampoule bottles, vials, oral liquid, or other freeze-dried products, an inspection machine contributes to recognizing whether they are up to the standard.
Nowadays, one of the significant examples of using the automatic inspection machine is to detect coronavirus vaccines and medicines. Amid the outbreak of Covid-19, people may find it hard to fight against the virus if there is a lack of a stable supply of medicines and vaccines. Thus, the vision machine plays an essential role in guaranteeing no foreign matters in vaccines and that the bottles are intact.
A Trustworthy Inspection Machine: LFIM-72 from Pharmapack 
As there are so many inspection machines on the market, it might be troublesome for the pharmaceutical company to choose a high-quality one. The LFIM-72 continuous inspection machine, specially designed for the pharmaceutical industry, is one of the most outstanding vision inspection machines for supervising glass filled with liquid.
Pharmapack proudly announces that its outstanding LFIM-72 vision machine is not only used to detect vials, ampoules, eye drops, oral liquid bottles, and injectables but also helps people supervise coronavirus vaccines. With its presence, it can remove polluted vaccines to prevent them from being further polluted. Thus, it guarantees the safety of the vaccines after the inspection.
Now, let's look what the advantages that allow the LFIM-72 inspection machine to shine in detecting coronavirus vaccines.
Accurate Image Collection
The LFIM-72 continuous inspection machine offers accurate image collection, which is achieved with the help of German BAUMER (one of the noted industrial camera providers worldwide) industrial cameras. Being equipped with such good cameras, the inspection machine reaches up to 330 frames per second for its highest shooting speed, and the number of frames of the inspected product is 30-40 per bottle. In this way, the machine can easily recognize the appearance defects of bottles or impurities in coronavirus vaccines.
Quality Assurance
The whole machine consists of imported stainless steel. Moreover, it is in accordance with GMP, a hygienic quality standard based on relevant national regulations. Besides, the LFIM-72 uses high-quality components, such as a German ELAU controller and Sweden SKF bearing. All these high-quality components ensure the durability of the inspection machine, expanding its lifespan.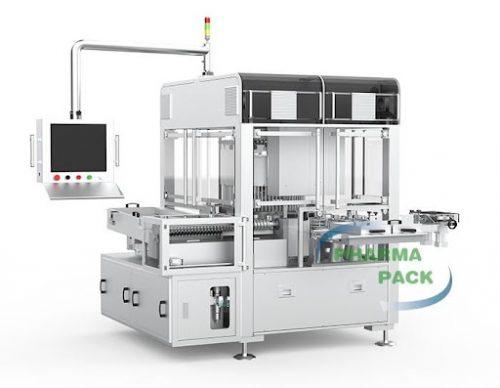 Fast Image Analysis
This machine uses the industry-leading parallel processing technology, namely the high-speed DSP image processing system. With such advanced technology, this machine strictly follows the point-to-point approach that greatly improves the data processing speed, especially in the period when coronavirus vaccines are crucial. 
Pharmapack: A Reliable Packaging Machine Supplier
Pharmapack is an expert in offering all types of cost-effective packaging equipment, including those for coronavirus vaccine packaging. By manufacturing a line of machines good at cooperating with each other, Pharmapack makes itself popular among worldwide clients. The following are some significant reasons why you should choose Pharmapack.
One-Stop Service System
Pharmapack offers a one-stop service to reassure customers. It offers the perfect "turnkey" packaging solutions, including smart bottle packaging lines, smart inspection packaging lines, flexible packaging lines, and smart secondary packaging lines. In addition to this, it endeavors to offer customized solutions to satisfy the needs of different clients. 
You may come across problems when you use new machines. However, you don't have to worry since Pharmapack has service centers in Asia, Europe, and North America to offer pre-sale and after-sale services. Even if the customers are far from the physical service center, Pharmapack offers 24-hour online customer service teams to help the customers out.  
Excellent Quality Control
Pharmapack's equipment is under strict testing and has passed the evaluation of CE, UL, and CSA. Besides, its machines comply with GAMP, FDA (CFR21), cGMP, and TGA standards. It is excellent quality control that makes its machines of good quality and durable.
Powerful R&D Groups
There is an R&D base located in Italy, with more than 10 R&D experts in this base. Moreover, the innovation center of the headquarters has more than 70 senior technical engineers, possessing more than 250 patents and developing various advanced technologies, including the induction seal detection system, track & trace system, etc. 
As a professional packaging machine manufacturer, Pharmapack always devotes itself to providing customers with packaging equipment services, which shines in the pandemic. Apart from providing clients with the inspection machine, it also offers the counting machine, filling machine, etc. Also, it cooperates with some well-known pharmaceutical industries, such as Yunnan Baiyao, North China Pharmaceutical, and Abbott.
All in all, with the virus wreaking havoc everywhere, vaccines are both as important as a weapon and defense, keeping the virus at bay and protecting humanity. Fortunately, with Pharmapack and its sets of machines available, you need not worry about such a thing, as they would always secure you a strong, stable, and cost-effective supply line of vaccines.
---
Interesting Related Article: "How Are Vaccines Made, Exactly?"