Perhaps unsurprisingly, the online payments industry didn't suffer as significant an impact as many thought it would because of the COVID-19 pandemic. With more people staying inside and looking online for entertainment, shopping, and other activities, global payment revenues dropped just 2.5% from 2019-2020.
A new report by Boston Consulting Group digs into the figures and expects the online payments revenues to reach $2.9 trillion by 2030, up from $1.5 trillion in 2020.
Worldwide increases
As fintech and online payment apps open the world to less conventional banking methods, it's little surprise to see areas of the globe less accustomed to traditional bank accounts leading the way with growth.
The Asia Pacific region is expected to boast a compound annual growth rate of 8.8% in the next five years, with Latin America close behind at 8.3%. Africa and the Middle East is anticipated to grow by 6.9%. the more developed online payment regions of North America and Europe are looking at the growth of 5.8& and 5.3%, respectively.
New tech, new trends
The rise of companies that offer bank accounts and access to credit without typical face-to-face meetings and bank branches, the growth of cryptocurrencies, more specialized software solutions, and traditional finance players throwing their weight behind new digital payment operations are all reasons why the online payments markets will soar.
This is entwined with the rise of internet shopping, tech companies like Uber, Deliveroo, and Zomato, acquiring more and more users every quarter in new regions of the world.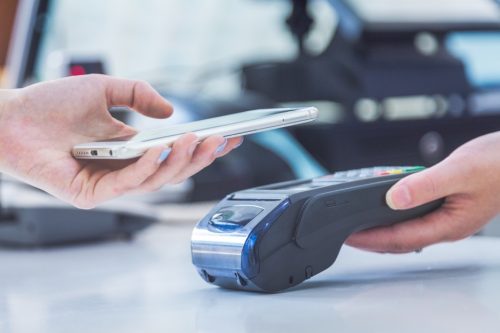 Payment regulators will continue to promote this open banking agenda and focus on upgrading payments infrastructure.
Cross-border operators in sectors like shopping, online casino, and money transfers will always be looking to provide the best local online payment methods in the countries they operate. These can vary from instant banking to prepaid vouchers to e-wallets.
The more options they can offer, the more likely they can acquire and retain users who want a safe on-demand payment option.
Buy, buy, buy
It's not just consumers looking to buy, buy, buy. Online payment merchants are expected to ramp up the acquisition of start-ups and rivals rapidly.
This area grew just 2.2% during 2019-2020 but is set to bounce back close to its pre-pandemic rate of 11.8% (2015-2019.
Integrated software vendors and online marketplaces that embed payments capabilities into their platforms are also forecast it hit double-figure growth of 11.4% in the next five years. Examples of hugely successful (and valuable) companies in this area include the 'buy now, pay later' firm Klarna and similar firms that push next-generation buying options to customers.
Fintechs
Fintechs like Revolut are much more accepted and trusted than just a few years ago, but the market needs them to enter a more mature stage of development and, in many cases, prove they can make consistent profit in the long term.
This is an increasingly crowded space, and margins are fine. Fintechs must balance acquisition with delivering profits and improve their organizational, compliance, and risk management functions.
Ultimately, many fintechs need to move from an accessory many people use for ease and perks, like free currency conversion, to main accounts that they trust with their salary and mortgage payments.
Quoted in the Boston Consulting Group was co-author Markus Ampenberger, who said,
"The payments ecosystem is in flux, and this offers tremendous growth opportunities to companies that are prepared to act fast. Now is the time to gain long-term advantage through bold and strategic action."
Who will reap the rewards?
It's clear the online payments market is not going to slow down anytime soon and is only going one way. But which companies will embrace the opportunities and which familiar names will fail to take their products and services to the next level in an increasingly digital world where convenience rules?
---
Interesting Related Article: "PayPal Is Still The King In Online Payments But Till When?"