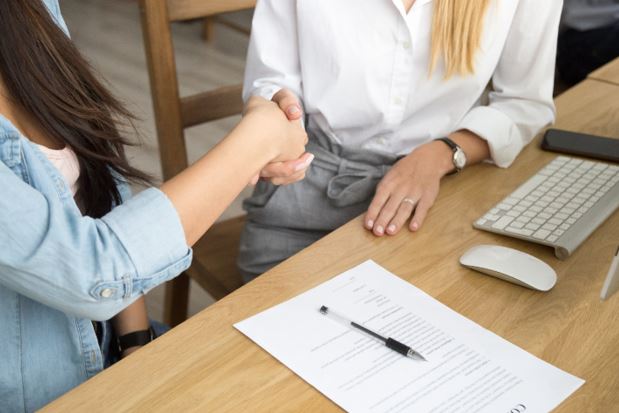 Building a small business is no easy feat. Entrepreneurs struggle with an assortment of challenges; many of them of a financial nature. To solve issues and to grow, many consider taking a business loan. However, your personal score may stand between you and your SME development. Can you improve your credit history to get money for your business? Yes. Let's see how!
Is Your Credit Score Important for Your Business?
When you apply for a small business loan, a banker or an alternative lender will ask for your personal credit score when processing your application. Sure, they will also ask for many details about the business. But lenders need to trust a potential partner. An entrepreneur's financial strength is vital. Lenders will look at your personal finances when they decide to give you a loan.
A personal credit score is crucial when you want a loan for your individual needs. If you found the best loans online provided by a direct lender, the company will also check your credit history and employment. It is true you can access a payday loan for an emergency without a perfect credit score. Some instant loans are available in the absence of credit history. Yet things change with other loan types. Personal and auto loans usually warrant thorough checkups.
In this context, it is only reasonable that any lender inquires about your credit history before giving you money for your SME.
This is common during the early stages of your new commercial enterprise. You decided to start a home business and things are going well during the first few months. This encourages you to think bigger and expand. A loan might be the best solution. You may have looked into the governmental start-up loans program, but you do not fit the profile.
In this case, a lender will look at your credit score and your business documentation before making a decision.
According to recent statistics, only ¼ of the U.K. population know what their credit ratings are. If you want a loan to progress with your business, it is time to learn your score. In the U.K., there are three Credit Reference Agencies (CRAs): Equifax, Experian, and TransUnion.
Check your credit score with all three agencies. Understand where you stand in the eyes of lenders and banks. If your credit score is weak, it is time to boost it. Remember, it will take a while!
How to Boost Your Credit Score to Get an Advantageous Loan for Your Business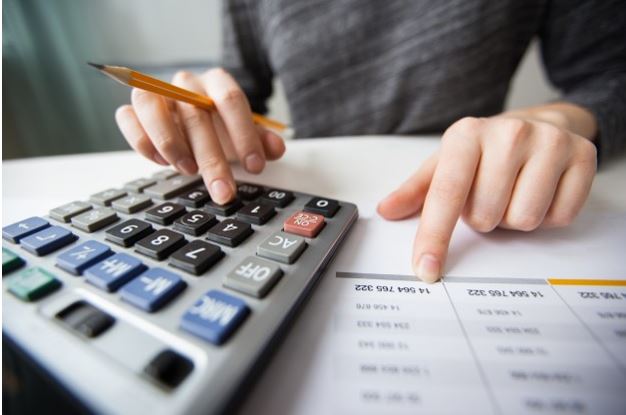 Boosting your credit score not only makes it easier to get loan applications approved, your financial behaviour will need to be sensible, which is always a good way to run a business..
1. Pay All Bills on Time
If you cannot pay your bills on time, how can a lender trust you will pay your loan on time or in full? As far as banks and other lenders are concerned, how prompty or late you pay, for example, your utility or telephone bills gives them an idea on how reliable you might be.
Paying bills on time avoids interest and penalties. Moreover, it helps you build a personal credit history, boost your credit score, and show any lender you are a trustworthy business partner. Businesswise, a being overdue on your invoice payments, especially if this occurs regularly, may suggest that you are in a weak cash position.
2. Diversify Your Credit Portfolio
It does not mean to have a handful of credit cards and one to repay the money you borrowed on others. A lender will look at your credit portfolio. A CRA will look at the types of debts you juggle when calculating your credit score. Carrying unpaid debt is not a good sign for them.
On the other hand, not having an assorted mix of credit is also detrimental to your credit score. One smart way to credit diversification is to take a personal loan. Do not touch the money. Put it in a separate account. Pay the credit from that account and the interest out of pocket. Always pay on time. In 2-3 years, you will have an impeccable loan repayment record that will boost your credit score.
As a rule, no matter how many credit cards or loans you have, make sure the documents show you are a trustworthy borrower.
3. Keep Debts Low
It is essential to have some credit history (and a clean ledger). Yet you should also show low credit usage and debt. It sounds counterintuitive, but hear us out. The amount of credit you use works as a predictor of default risk. You should keep your credit utilization under 30%. Specialists from Experian suggest you keep the score well under this threshold across all your credits and loans. It means to lower the credit usage on all credit cards, loans, and other money you borrowed.
In other words, pay your credit cards and unsecured lines of credit as soon as possible. Keeping low debt and low credit utilization has a beneficial impact on your credit score.
4. Fix Mistakes on the Go
A wise step is to register with an online tool for credit score. Keep an eye on things and correct the mistakes when you find them. It is not a good idea to make frequent credit inquiries with the credit bureaus. It may affect your score. What you need to do is check your credit report as often as you can. They will reflect that your information is correct, and you are not a fraud victim.
5. Register Your Business with a CRA
Your business may be a few months old, but you want to get things right from the start. Register your business with a CRA. It helps you register the company, put it on the radar, and build its credit history. Play by the rules, so both you and your business become eligible for loans in the future.
When you go to a bank to ask for a business loan, you will have to breathe trust from every pore. You have some other factors to consider when you build a business credit score:
Business County Court Judgements – make sure you don't have any; if one occurs, pay it off immediately. CRAs look at how many you have and assess your loan eligibility.
Winding-up Orders – if you were the subject of such order in the past, it may affect your access to a loan.
Management's history is vital for a loan. Accessing credit may be difficult in the following conditions:
if you associated in the past with failing businesses,
you have a debt management plan underway,
you have a personal account of Individual Voluntary Arrangement (IVA).
Bottom Line
Securing a loan these days is hard. Either you want it for personal reasons or business you must show a good credit score. Lenders need reliability. Are you ready to prove it to them?
______________________________________________________
Interesting related article: "What is my Credit Score?"