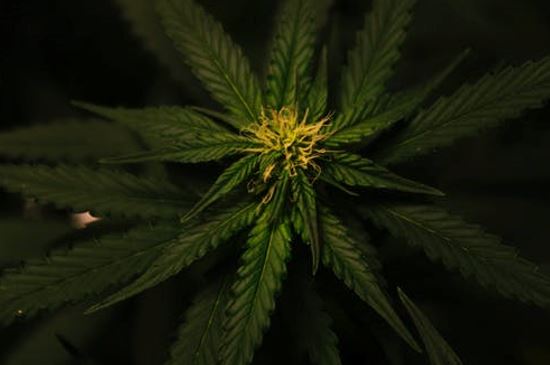 It's no secret that cannabis is the fastest growing industry in the U.S. today. So how do you get a piece of the action?
Despite the growing popularity of cannabis products, thriving in this sector is by no means a given. You'll need to be smarter and savvier than your ample competition to succeed.
Here is your guide to breaking into this gold rush, or should we say green rush.
How to Get Funding
If you're seeking funding for a cannabis startup, your competition is fierce. Make sure your pitch is airtight and explains what sets you apart from other cannabis entrepreneurs.
According to UConn MBA student Jasdeep Singh, venture capitalists are a great revenue source. Venture Capitalists tend to invest large amounts and provide assistance with helping your startup succeed.
Make sure you are fully committed to the project before you go seeking investors. There are simply too many people trying to break into the industry for investors to align themselves with hesitant entrepreneurs.
Do Your Research
The best way to set yourself apart from your competitors is to know what you're talking about. Study the industry and the products you'd like to offer thoroughly, so you know your stuff forwards and backward.
This is particularly important with cannabis, a product that many consumers and investors are still skeptical about. Familiarize yourself with federal, state, and local laws regarding CBD and marijuana.
Know Your Niche
There are several types of cannabis businesses. Will you be a grower, shop owner, or baker? These are just some of the many cannabis niches.
Whatever avenue you choose to go down, understand the market for your particular niche. Be sure you have something that sets you apart from the pack.
Consider that many opportunities don't get as much attention as growers, distributors, and retailers. Think marketing, legal, and human resources for a start. These are underdeveloped areas of the industry that need talented, hardworking individuals. Think about your skill set and what you can bring to the table.
Some of these basic, foundational areas may seem less glamorous, but they'll give you longevity in the industry. People will always need legal and marketing experts.
Be Aware of The Hurdles
Because cannabis has been lauded as a hugely profitable industry, it's easy to get lost in the idea of making money and be unprepared for the hurdles you have to face as an entrepreneur.
There are still plenty of regulatory roadblocks, including strict regulations for what type of advertising you can employ.
Research the industry's challenges ahead of time, and know who your big competitors are right away. You'll be better prepared to handle hurdles and explain setbacks to your investors.
Consider sitting down with an industry professional that could become a mentor and asking them questions about their experience.
Get a Good Team
In such a dynamic, ever-changing industry, it's near impossible to do it all alone. Consider working with a partner or co-founder. Two heads are better than one for keeping up with trends, developments, and new industry regulations.
It's not a bad idea to have a team member who focuses specifically on cannabis news. The last thing you want is for a potential investor to ask you a question about a new regulation you weren't aware of, finding yourself with no satisfying answer for them.
Final Thoughts
It's easy to get swept up in the excitement of the cannabis green rush. Remember that your competition is fierce, and only the savvy will survive. Without doing your research and knowing your niche, your chances of making your mark on the industry remain slim.
Prepare for a successful career as a cannabis entrepreneur by doing research, partnering with experts, and knowing what to expect from the industry!
---
Interesting related article: "What is CBD?"