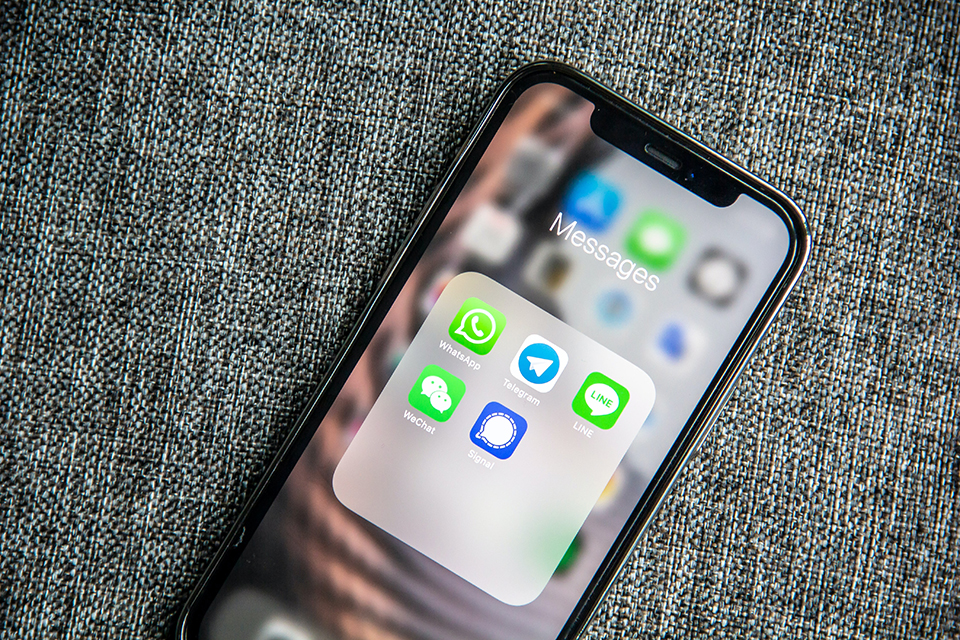 When interacting with customers, businesses should never adopt a one-size-fits-all strategy, since no two customers are the same. Over the holiday season, while some people agonize over the ideal gift for each person on their Christmas shopping lists for hours, others often wait until the very last minute or simply improvise their gift-giving based on sale prices.
Because of this phenomenon, companies need to put more effort and time into their Christmas marketing plans. The most successful initiatives will be those that can be customized to individuals from these three categories rather than to broad swaths of customers at large.
Three Different Types of Christmas Shoppers
It can generally be said that there are three different types of Christmas shoppers each year, despite the commonly held belief that every buying experience should be uniquely matched to individual gift recipients. Your marketing team may be much more successful this season if these three personas are identified and taken into account when formulating your business's seasonal marketing strategies.
Below, you can read about the three different types of Christmas customers to target and how to win them all over SMS as part of an omnichannel marketing plan.
Why Omnichannel?
A well-developed omnichannel Christmas marketing plan makes sure that your company consistently engages appropriate consumers with content across all channels and precisely targets relevant demographics. A thorough omnichannel strategy enables organizations to provide "A"-grade customer experiences, according to the results of Mitto's recent State of Customer Experience report.
According to this report, in comparison to companies with very little or no omnichannel strategy, businesses that have fully adopted omnichannel strategies are:
four times more likely to boast extremely devoted customers

three times more likely to experience a big uptick in their latest yearly revenue growth
Additionally, by using an omnichannel strategy, these firms were able to lighten the workload of their customer care representatives. Businesses with a comprehensive omnichannel strategy were readily able to reply to customer service questions immediately or in less than an hour. Even better, when adopting unified multichannel techniques, marketers and customer service representatives reported improved channel effectiveness.
Bear in mind that SMS messaging is the most widely used and effective omnichannel communications platform in the world.
The ubiquity of SMS messaging means that you can utilize a channel that has 7.4 billion active consumers. With an open rate of 98%, SMS messaging means that communications you send are virtually guaranteed to be read anywhere in the world. Even better, given SMS's response rate of 30%, you can boost customer involvement with two-way dialogue.
Benchmark research by Mitto found that SMS is the best medium for ongoing customer support and marketing campaigns. Simply put, SMS is an incredibly efficient and cost-effective approach to engaging all consumers during the holiday season.
To make things easy for you, here's some specific advice on how to use SMS messaging to engage the three different types of Christmas shoppers next season.
Seasonal early birds
During the holidays, early bird shoppers have a chance to shine. They begin painstakingly crafting gift lists for their friends, family, colleagues, and even the mailman well in advance of the Christmas shopping season.
Early bird shoppers take time and plan their purchases. Common marketing strategies that utilize urgency, scarcity and fear of missing out are often disregarded by them. Marketers need to be aware of what early birds value to explicitly draw in these customers. Early birds want to know if the color, size, or style they're searching for is available, and they'll especially seek out the ease of purchasing. Deals or discounts typically never take precedence over the widest selection of goods from which to choose.
Early birds also greatly value their time and make an effort to avoid throngs of people and lengthy checkout lines. Thus, the majority of early birds choose internet shopping over in-person buying options. Their advanced purchasing means they can tolerate long shipping times and delays in delivery.
To successfully engage early bird buyers, marketers must stay away from conventional sales and discount strategies. Instead, they should concentrate on the ways their brand offers shopping convenience, a quick checkout, and an endless supply of relevant item options.
Early birds appreciate SMS messages that inform them of new product drops, back-in-stock notifications, shipment updates, and early access to the latest product releases.
Procrastinators
Holiday shoppers who put things off often have "What can't be done today can wait until tomorrow" as their life philosophy. Unfortunately, before they realize it, "tomorrow" quickly changes into the evening before Christmas celebrations and the distribution of gifts. Procrastinators naturally need excitement, so going on last-minute shopping sprees gives them a buzz. Procrastinators, who make up roughly 50% of all shoppers worldwide, will depend on their computers, smartphones, and other gadgets to assist them in finding the best last-minute offers in the dwindling days of the season.
When it comes to attracting procrastinators, marketers can dangle last-minute, must-have items that these types of shoppers feel they can't afford to miss out on. To prevent adding to backlogs of shipments, it can also be in firms' best interest to convince these shoppers to make their purchases as quickly as possible.
Sending timely, effective SMS reminders to procrastinators to finish their purchases so they can avoid possible shipment delays and high delivery costs is an excellent strategy. For these types of shoppers, try to use more approachable language, and stay away from calls-to-action (CTAs) that exude urgency. Instead, stress the ease of use and assistance that your business can provide.
Bargain hunters
A majority of items continue to have exorbitant costs as a result of recent supply chain interruptions. When shopping for the holidays, bargain hunters want to spend the least amount of money possible. They're always searching for the biggest discounts and special offers. These coupon cutters love to save money on Black Friday and then again on Cyber Monday, so many of them will do the majority of their Christmas shopping on just these two days.
Sending pertinent, timely holiday discounts via SMS messages will pique the interest of bargain hunters. By promising them special deals and discounts just for "VIP customers," you can entice them to join your SMS loyalty programs. Consider extending your marketing beyond the holidays to attract additional bargain hunters.
Mitto Can Assist You With SMS Marketing to All Holiday Consumers
While early birds and bargain hunters may be done with their Christmas shopping by now, roughly half of consumers qualify as procrastinators. A few clever, well-timed SMS campaigns could make the difference between turning away and gaining new customers. With the help of Mitto's SMS Gateway solutions, you can easily create tailored SMS messaging campaigns or even include SMS into your current CRM toolset, tech stack, or dedicated applications.
Using SMS messaging from Mitto, you can leverage intelligent routing to optimize for cost and quality while making sure your communications reach customers wherever they are. Reach out to consumers by sending them anything from SMS reminders and notifications of sales to marketing promos on specific items.
With both two-way and one-way texting, you can interact with consumers the way you want. Engage in dialogue with shoppers to address their inquiries, solicit their opinions, or just tell them about your latest holiday sale.
Mitto offers three simple methods to begin using SMS messaging. From a single dashboard, you can manage communications across SMSes, WhatsApp, and/or Facebook Messenger. With a simple no-code campaign management tool, you can create bespoke SMS holiday marketing campaigns in only a few minutes. And by utilizing SMS API access to any application or tech stack (including popular CRM systems), you can add text messaging to virtually any user flow or customer experience.
Easy Text Message Marketing
Mitto offers a straightforward tool to facilitate the creation and administration of SMS holiday marketing campaigns.
Simply follow the steps below.
Pick your customers
Whether it's a list of 5 or 500,000 shoppers, add all the recipients you wish to message.
Create your campaign
Before previewing what your clients will see, add rich, dynamic material to make your campaign more personalized.
Start the campaign
Send a message now or later, then confirm delivery and keep an eye on the outcome.
Everything you need to keep track of will be in one location. Mitto's SMS dashboard keeps track of every aspect of your holiday campaigns for next season, including the number of messages you send, their cost, and any delivery problems. Mitto makes holiday marketing easy.
---
Interesting Related Article: "Tips for Increasing Email and SMS Sign-Ups"