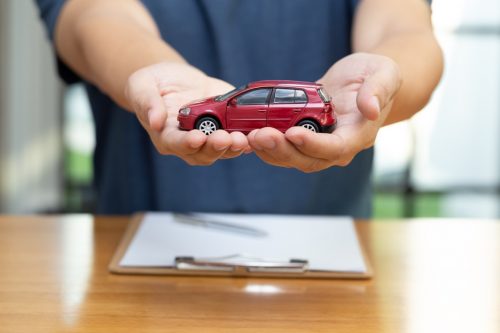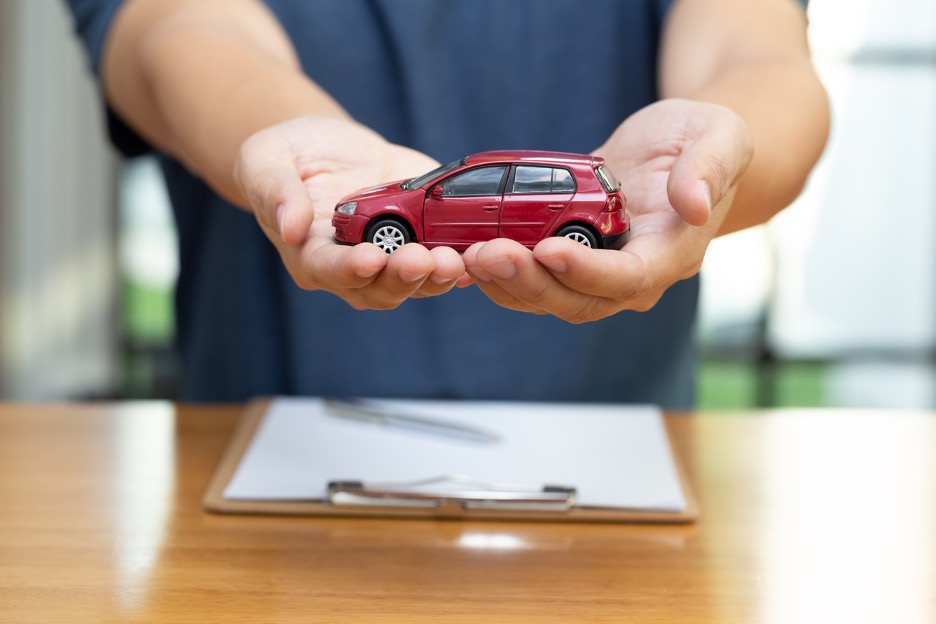 When you have been on your search for a car loan, you would have likely heard the term 'balloon payment'. It is also possible that you do not grasp exactly what a car loan balloon payment is, let alone know how it can benefit your business. In this article we explain what a balloon payment is and explore the potential benefits of this type of loan. Understanding the finance options available to you and your business is essential to stay ahead of the game.
What is a Balloon Payment?
A balloon payment is when you pay a lump sum to your lender, most often at the end of your loan. The monthly loan instalment amounts are calculated on the total loan amount less this balloon figure. This effectivity reduces the monthly repayment, making the regular loan repayments more affordable. At the end of the loan term the lump sum balloon payments will be due.
In other words, your loan is broken into 2 amounts. The first is the amount on which you pay regular monthly repayments for a term of up to 5 years. The second part is the balloon payment which is paid in one lump sum payment at the end of the loan term.
How big can a balloon payment be?
Most often offered through a finance broker, the dollar value for the lump sum is usually taken as a percentage of the total amount of the loan. Loan percentages are usually between 20 and 50% of the loan value. Your balloon amount is quite individual and can be negotiated depending on your requirements.
For example, if you take out a 30% balloon on a $60,000 car loan, your balloon amount will be $18,000. This is what is due at the end of the loan term. The remaining $42,000 is what you will repay over the term of the loan by making monthly instalments. If you choose a 5-year loan you would expect your $60,000 car to now be worth at least the balloon amount of $18,000.
Benefits of Balloon Payments
There are many benefits gained from choosing a balloon payment. Many of which can save you money in the long-term.
Smaller car loan repayments
Perhaps the most significant benefit of a balloon payment loan is that your monthly car loan repayments will be smaller. This makes your monthly budget more achievable and can free up much needed cash flow. Monies can be made available for other workplace expenses or investments.
Get the right vehicle for your business
Upgrading your work vehicle and keeping the repayments affordable is achievable when choosing a balloon payment. This type of loan increases affordability to select a car that increases workplace efficiencies. Maybe a larger car, transit van or work Ute with all the bells and whistles would benefit your business venture. Did you know that you can include accessories, such as a bull bar or canopy, in your loan amount? Having the right vehicle for the job can further boost your business revenue and cash flow.
Refinance the balloon at the end of your loan term
One of the great benefits of a balloon payment is that at the end of the loan term, many lenders allow you the opportunity to refinance your loan. This means that you can continue paying for your work vehicle for another 1 to 3 years, depending upon the agreed terms. If opting for this choice you can spread the cost of a vehicle over a maximum of 8 years. The average car loan is only 5 years in duration.
Upgrade your work vehicles regularly
It is not an uncommon business practice for owners to upgrade their work vehicles regularly. The GST on the purchase price and the loan repayments are both tax deductable. With the low monthly repayments on this type of loan, upgrading every 5 or so years is a smart business choice. The cycle works in your favour because as you sell each vehicle you should be able to pay out the loan with the sale proceeds. This then leaves you with the opportunity to apply for a new loan facility to purchase the latest and greatest vehicle to suit your business, again using a balloon payment option.
How do you determine the amount of your balloon payment?
When choosing a balloon payment loan, one of the most important aspects is the resale value at the end of the loan. The ideal scenario is that your lump-sum payment, after completing the loan, should be less than or equal to the value of your car. This means that if you do decide to sell the car, the sale proceeds will pay out the remaining balloon amount.  This enables you to start with a clean slate and be ready to take on a new car and loan contract. Depending on the resale value, it is also possible that you may have some cash or equity available to put towards a deposit on your new car or other business expenses.
An experienced finance broker will be able to advise on the resale value of a particular car and calculate the balloon payment percentage that will play out to be the ideal scenario for your circumstances.
Balloon options at the end of your loan term
Most consumers and business owners appreciate that with a balloon payment loan, there are options to complete your commitment. The balloon lump sum amount can be dealt with in several ways.
Sell the vehicle and payout the balloon
By far the most popular choice is selling your car. Usually, businesses choose to do this privately and use the proceeds to pay out the balloon. Once this transaction has been completed, the option to repeat the whole process is possible. That is buy a new car and take on a new loan facility with a balloon payment option.  This results in your business always having an up-to-date vehicle with low car loan repayments.  This s a popular option for many business owners as it frees up cash flow and allows the business to continually update their business vehicles.
Keep the vehicle and refinance the balloon
If you choose to keep the car you can refinance the balloon.  Effectively you are extending your car loan for up to another 1 to 3 years.  You will be making smaller car loan repayments over a longer term.
Keep the vehicle and pay out the balloon
If your work vehicle is just how you like it and doesn't need replacing AND you have the funds to pay out the loan, then this option is for you.  Having paid a minimum loan repayment over 5 or so years, one lump sum payment and the car is yours.
Who Benefits Most from Balloon Payments?
It's fair to say that from the perspective of a borrower that sole traders, self-employed and small businesses are the winners when choosing a balloon payment loan. This option gives small business owners flexibility with their cash flow which can help them build stronger business foundations. It's also ideal for those who prefer to regularly upgrade their vehicles to improve efficiencies in the workplace.
Car loan calculator with balloon payment option
Want to see how a balloon payment will affect your car loan repayments? This easy-to-use car loan calculator with balloon option will let you change some of the loan parameters so you can see how each change affects the repayment amount.  Parameters include the loan amount, loan term, interest rate and balloon percentage amount.
What interest rate will I be offered?
Interest rates have been at all time lows however we are starting to see our lenders and the big banks start to increase rates. Your individual interest rate is determined by your risk profile.  Your profile takes into account your credit score, employment and residential history.
A credit score is determined by your credit history – what loans you have applied for, any late payments or defaults and the number and type of lender enquires made.  For example, a person applying for multiple pay day loans for small amounts that makes late payments or has defaults demonstrates a limited ability to manage finances and as such their credit score will be low. This type of person is riskier to lend to and as such the interest rate offered will be higher. On the other hand, a person who applies for only 1 or 2 loans per year with mainstream lenders for an asset, such as a car, and has no late repayments is a low risk to lend to.  This person will have a high credit score and will be offered a much more competitive interest rate.
The ultimate business loan combo!
By offering a balloon payment option within a low doc car loan facility the result is the ultimate business loan. Low doc car loans are popular with business owners due to the minimal paperwork requirements. As the name suggests, full financials are not required to secure a low doc car loan.  Proof of income can be simply a signed statement, accountants' letter, bank statements and/or BAS. To qualify for a low doc loan, you need to be an ABN holder and registered for GST for a minimum of 12 months. Please note that each lender has different requirements that do change on a regular basis.
There's a lot to consider when getting a loan for your business vehicle. Especially when choosing a balloon payment option where you have a lump sum to pay on completion This is where having an experienced finance broker in your corner can save you time and money.
---
Interesting Related Article: "Who Can Be A Guarantor For A Loan?"